Sometimes it is difficult to decide on the task of what to give a boy for 11 years. If you find yourself in this situation, our selection of mega 11th birthday gift ideas for a teenager is created especially for you!
Why are there difficulties in deciding what to give a child to a boy for 11 years? At this age, yesterday's little boy is changing before our eyes. He is growing rapidly, the boy's muscles are growing and getting stronger, and his voice is increasingly giving false notes and coarsens. The boy becomes a teenager.
Externally noticeable changes also cause psychological instability of the boy. He can break loose, be rude. This is because the processes of excitation begin to predominate in the nervous system of a teenager and it is difficult for him to cope with them. Changes in appearance and behavior are associated with changes in the hormonal background of the child.
During this period, it seems to adults that the teenager is moving away from them. They do not recognize their own son, grandson or nephew. This is how parental confusion sets in and in the question of what can be given to a boy for 11 years. Do not worry! Your child still loves you, although he asks for more independence with defiant actions.
Show that you value your relationship with the boy as much as before. How? Choose one of the cool surprises from our list for a boy's 11th birthday!
TOP 74 ideas What you can give a boy for 11 years
Guinness Book of Records.

Synthesizer.

Table tennis set.

Multitool.

3d encyclopedias of interest.

Waveboard with glowing wheels.

Sets for creating illusions.

Space powered box.

Basket with various favorite sweets.

Slippers in the form of a cartoon character.

Bright sketchbook.

Multifunctional digital compass.

Frameless bean bag chair in the shape of a ball.

A series of favorite comics.

Home trampoline.

Spy voice changer.

Tetris.

Hidden book.

Stick with a puck.

Amphibious all-terrain vehicle on the control panel.

Monster truck.

Bicycle wheel lighting.

Sleeping bag, camping tent for a young traveler.

Mask and fins for swimming.

Wrist trainer.

Mechanics Galileo.

Nice keychain.

Cool baseball cap.

Table sea battle in a suitcase.

USB vacuum cleaner for desktop.

Electric bycicle.

Board games: Monopoly, Jenga and others.

Gaming computer chair.

Balanceboard.

Wireless headphones.

Game steering wheel.

Electronic, wooden, magnetic or polygonal constructor.

Collectible model of a ship, aircraft or car.

Removable rollers for shoes.

Children's circle for swimming in the form of a wheel.

Game console.

Crossbow or bow with arrows.

Regular football, volleyball or basketball.

Magician's suitcase.

Microscope.

Portable music speaker.

Gamepad.

Wood burning kit.

Apparatus for making popcorn or cotton candy.

Acoustic guitar, drums, ukulele, harmonica or other musical instrument.

A set of interesting puzzles.

Set for self-creation of robots.

Prefabricated dumbbells.

Racing diving boat.

Desktop punching bag.

Virtual reality glasses.

Gyro scooter, mini segway or electric scooter (electric vehicles).

Skateboard, waveboard, longboard or snowboard.

Electronic piggy bank.

T-shirt with an equalizer that glows to the beat of the music.

Table football or hockey.

Encyclopedia dedicated to the boy's hobby – cities and countries, weapons, cars, science.

Electronic book.

Swedish wall.

Flying or running away alarm clock.

Toy water or snow blaster.

Instant camera.

spyglass or telescope.

Metal detector.

Indoor basketball (ball and hoop that can be hung on a wall or door).

Flying saucer, boomerang or kite.

Luminous laces or sneakers.

Night-vision device.

Walkie-talkies.
The list is clearly incomplete, but it gives an idea of ​​what gift is better to give to an 11-year-old boy.
All birthday gifts for an 11-year-old boy can be divided into categories "according to interests", usefulness, necessity, "entertainment" and "one-time" surprise gifts. Adolescents (11-12 years old – the very beginning of puberty) treat everything with feigned negligence, but this does not mean that they do not have persistent interests. Whatever the child says, real interest is always visible, so such gifts should be given more attention, chosen more scrupulously and carefully.
Most often, gifts according to "interests" largely coincide with the need and usefulness for the development of the child's intellect and skills – this is already "laid" by the developers of ideas for things for children of different ages.
Original gifts for a guy for 11 years
An 11th birthday present for a relative should be entertaining. Boys of this age, unlike girls, are still enthusiastically collecting interesting toys.
Choose a gift that is new to the birthday person.
For example, such a gift could be:
Rubik's ball . The teenager must have collected the cube more than once. Let him try to master a new puzzle.
Radio controlled helicopter . What guy would turn down a radio controlled toy? The boy will devote more than one hour of his free time to this toy!
Trampoline . The mini-format of your favorite attraction will now always be a step for the hero of the occasion. It will bring him and his friends a lot of positive emotions, and will also develop their vestibular apparatus.
Ant farm . Watching how little insects build their lives is amusing. A boy of 11 years old will be especially interested in such a gift, when the whole world is still full of unknown miracles.
Pen with scanner function . You will no longer have to rewrite important information from notebook to notebook! One movement – and the pen has already digitized all the data from the sheet!
If a child likes to spend on the street, traveling, and the like, then as a gift, he can be presented with one of these:
Stunt scooter  – designed for riders from 9 years old. The main thing is to have a high-quality assembly, an adjustable steering wheel in height and manual braking. Everything is collected in such a gift – fast movement, sports, speed and fun!
A gun that shoots rubber bands  – an entertaining designer for a boy of 11 years old.
Includes several toys at once: a construction set, a gun and a fun target game. Automatic, pistol, revolver and many other models.
Backpack with a solar battery , the best gift for a modern child. Thanks to the built-in solar battery, the boy will be able to connect his charger to it in order to be able to charge any gadget at any time.
Also, it is a practical and fashionable accessory with a reflective strip and convenient compartments.
Gifts for sports and recreation for 11 years old boy
Gifts from the sports category have many benefits: interest, passion, and physical development.
Therefore, if you are faced with the question of what to give a boy of 11 years old, choose one of these:
Snorkel mask  – 100% will delight the boy! If he likes to swim and dive, looking at the underwater world, then the mask will satisfy any request.
Firstly, it is convenient and comfortable, and secondly, it is safe and of high quality. Such a mask completely covers the face, tightly fitting to it, which makes it possible to breathe freely through the mouth and nose under water.
Adjustable weight dumbbells are a  cool gift for an 11 year old boy. The compact model will replace the whole gym. Exercise will help the little tomboy to play sports and develop muscles.
Bright equipment for sports  (helmet, elbow pads, knee pads, etc.). High-quality fabric and fashionable print, perfect for sports, providing comfort and hygiene during training. And, a bright, cool print will appeal to any child.
The children's boxing set  is a good choice to start playing professional sports, developing defense and punch reactions. It can be a floor pear, hanging or desktop.
The stores offer various models of children's punching bags and punching bags in bright colors with a reliable design.
Cycling gloves and a helmet  will help make cycling comfortable and safer. They will protect against corns, provide good ventilation, reduce pressure when wrapping the steering wheel.
A helmet, it is better to choose a full face, it completely protects the face and prevents any damage to it.
What to give a boy for 11 years – 5 cool ideas
Don't forget that 11 years old is the age of discovery and fun adventures. Therefore, the boy can please the following gifts:
Basketball laundry basket . A great gift for an 11 year old boy who doesn't like to clean up his room. You can make such a boring activity more interesting by turning it into a game by giving such a basket. The basket is attached to the door of the room, at a height corresponding to the height of the child, and then you can make the first throws from dirty laundry.
The laundry throwing championship will teach the boy to order, and not to scatter socks around the house and change T-shirts in time.
A set with trap plates and a ball  for fun activities at home and on the street. Includes two Velcro traps and soft fabric balls.
The game perfectly develops coordination, motor skills of hands, eye and accuracy. It is very interesting to play, because the ball sticks to the plates.
Chameleon mug,  an unusual surprise for a child on etc. and not only. The main difference of such a presentation is in a special thermal coating.
As soon as hot liquid is poured into the mug, the magic begins, the pattern changes. Such dishes will be a nice memorable gift for a child.
Alarm clock with a target . The child wakes up for school, then this original and unusual gift for someone who finds it hard to get up early in the morning. With such a present, you can't wake up – it's impossible!
In order for the alarm clock to stop emitting a signal, you need to hit the target using the laser gun that comes with the kit.
Unusual gifts for a boy 11 years old
You can please the hero of the occasion with an unusual gift from our list. You just have to choose the appropriate option:
The inductive car  is a bright and very realistic gift for a young racer. It is a car that moves along lines drawn by a child.
You just need to draw a track with a special marker and the car will follow it straight along it. Believe me, it will take both the child and the adult!
A set of pins for clothes or a backpack  is a cool gift from friends and relatives. It can be cartoon characters, TV shows, idols and just cool pictures.
It closes with a pin or magnet, making a backpack or jeans fashionable.
Table billiards  is a compact set with everything you need for fun games with friends.
It has everything: balls, cues, a frame and a pool table. Such a game perfectly develops manual dexterity, logical thinking, coordination, which is necessary in any sport.
An inflatable water volleyball  will be a great purchase for a little tomboy who loves active outdoor games in a pool or pond!
The set includes: an inflatable net and a ball. It is made of durable and completely safe vinyl, which helps to keep the product stationary during the game.
A bike computer is not an easy accessory, it is a top priority if the boy has a bike. The benefit of the gift is obvious: speed and distance control, cadence, time, and a GPS tracker.
The main things you should pay attention to before buying a bike computer: cost, quality, speed and pedaling sensor.
Gifts for creativity
A wonderful present for a boy who wants to know everything and about everything can be a creative set that matches his age, 11 years old.
Interactive globe with augmented reality function.  A gift that will help you immerse yourself in the fascinating world of geography with great interest, learn all corners of our world, and many more important and useful things.
Globus can speak, show, teach, and all this in a playful way. The kit comes with a "smart" pen, which will immerse the child in the world of geographical games and more than 4,000 thousand topics!
A set for sawing with a jigsaw , an excellent role-playing game that can develop hand motor skills, design thinking, imagination, and creativity.
And it is also an opportunity to make interesting crafts for your home or as a gift to friends with your own hands. With the help of a kit, for example, he will be able to cut and assemble a photo frame or a hot stand.
Bird feeder kit,  it is completely ready to assemble, without any additional tools and materials.
And, most importantly, this is a very exciting process for a child of 11 years old. All parts are made of natural wood, so after assembly, you can paint and varnish, decorating the yard or window.
Pocket rod-handle . A great choice of gift for an 11 year old boy who loves to fish. When folded, the rod takes only 20 cm and resembles a regular pen.
Within a minute, the present can be unfolded and assembled. Friends of the birthday boy will definitely envy him.
A graphics tablet  is a wonderful present for a young artist. A smartphone is not the best idea in our time, but a drawing tablet is a great idea, in our opinion.
Firstly, they are inexpensive, secondly, the choice is simply huge, and thirdly, the boy will be happy to get a device in his hands that will immerse him in the world of drawing, for example, comics.
A couple more interesting ideas of what to give a teenage boy for 11 years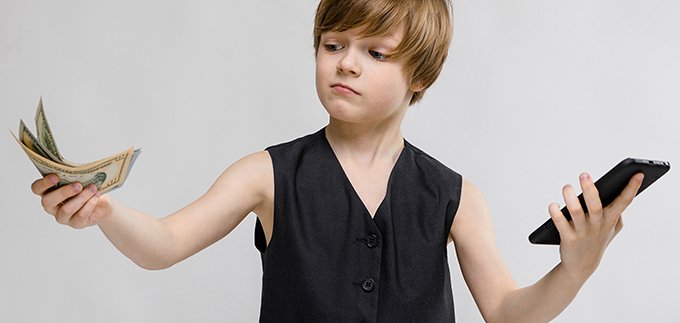 Choosing a gift for your son is a responsible mission. In order not to knock her down, use the options for win-win offerings. Here they are:
Action camera . Perhaps the hero of the occasion will not become a blogger, but this device will help him create many videos about his childhood as a keepsake.
Lego tech . Models of cars and equipment of this manufacturer look very realistic. Even the older brother will be asked to participate in games for the birthday boy!
Trainer "Grasshopper" . With such a pogo stick, a teenager will become the most popular boy in the yard. And, of course, with this device there will simply be no time to be bored or sit up at the computer.
DIY gifts for 11 years old boy
Choosing a present for a classmate is an important matter. When you want to present something unique, there is also a way out.
Swap out store-bought items for hand-crafted items! So you can present to a friend:
Diary handmade.

Flash drive.

Plaid.

A basket for small things or toys made of jute or knitted yarn.

Wall organizer.

Hat and scarf handmade.

Handmade soap.

Decorative pillow.

Squishy toy.

Thread picture.
Mars portrait
For work you will need:
sheet metal;

hydrochloric acid;

vinyl paper;

spray bottle;

hydrogen peroxide;

paper towels;

clear varnish in a bottle;

transparent or other stencil paper.
Working process:
Cut a piece of metal into a square shape.

Clean it with hydrochloric acid.

Cut out the mask from vinyl paper. Glue to the cut piece.

Pour hydrogen peroxide into a spray bottle. Put it on the iron sheet.

Leave for a few minutes. Remove excess liquid with paper towels.

Remove the vinyl mask.

Cover the rusty circle with several coats of varnish from a spray can.

Enclose a picture in a frame or apply a portrait to paper using screen printing.
desktop garden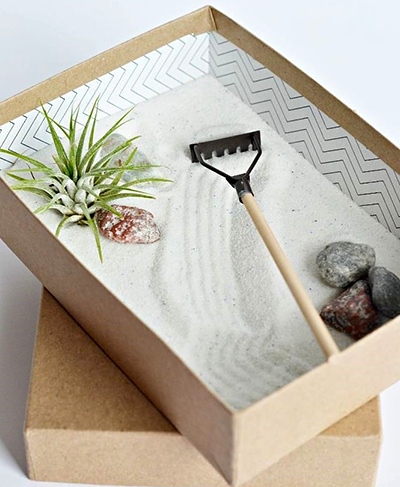 For work you will need:
cactus or succulent;

fine sand for a terrarium or aquarium;

kapron sock;

a transparent bowl or other container;

soil for succulents (optional).
Working process:
Put the soil for the succulent in a nylon sock, plant a plant there. Tie the sock.

Place the sock with the plant in the bowl and sprinkle with sand.

The surface can be decorated with patterns. Use toothpicks, miniature rakes, or other tools for this.
Tips: How to choose the best gifts for a teenager on his 11th birthday
Tips and recommendations on how best to choose a gift for your grandson, it is important to discuss with the parents of the birthday man. We will recall the main points that close people often forget or lose sight of when they choose a gift for a boy for 11 years.
Set a budget for the gift

 . In addition, it is important not to go beyond it for more than a few hundred rubles. A surprise that is too expensive will put the parents in a binding position in front of you, and a souvenir that is too cheap will upset the boy.

Start choosing a gift in advance

 . Immediately after the invitation to the party or before it, make a list of ideas that you can give the boy within your budget. If you have time, you can order gifts in online stores, which often offer good discounts or the best prices for goods.

Choose quality items

 . Presenting an item for a birthday that will not last long due to poor quality is ugly and short-sighted. The birthday boy will lose all trust in you.

Ask the birthday boy

 . There are things that a child dreams of for a long time. At 10-11 years old, boys and girls can talk about the desired toy for hours. Take advantage of this and give the children what they have been dreaming about for so long!

Choose what the birthday person likes

 . Birthday is meant to bring joy, right?

Unite

 . When you want to give the birthday man an expensive gift, talk about it with other guests invited to the holiday. Perhaps you will give a valuable thing in a clubbing? This will save both parents from embarrassment, and the boy from another unnecessary toy.

Get ready

 ! Even the most long-awaited item will not bring joy to the hero of the occasion if it is carelessly packaged. In a box, tied with a ribbon or even a coarse thread, the gift has every chance to protect itself from street dust, dirt and retain its attractive appearance.

Make a game out of giving a gift

 . Let the boy and his friends complete some fun tasks to "buy back" the surprise box from you.

Congratulations words

 . Include a postcard with your signature in the gift box. When presenting the offering, do not forget to congratulate the birthday man and say why you sincerely appreciate him.

Do not ask persistently whether the birthday man liked your offering

 . It is not customary to do this so as not to distract the boy from other guests. He himself will thank you in a few days, when he will appreciate your gift.
What is better not to give a boy for 11 years
When choosing a surprise for a nephew among hundreds of options, you can forget that some items cannot be given to him. We will remind you what is included in the TOP list of gifts that are better not to give a boy on his 11th birthday.
Sharp objects . Leave knives, daggers and other similar things for souvenirs for business partners and connoisseurs of military history. A teenager at the age of 11 can still injure himself with such gifts or unintentionally harm other people. Yes, and signs say that it is impossible to give piercing and cutting gifts for a birthday. So ties with the hero of the occasion are broken, quarrels and misunderstandings may follow.
Clothing and footwear . A boy at the age of 11 probably already wants to form his own wardrobe. Support him in this endeavor and do not impose your tastes on him.
Pet . Sometimes even an adult birthday boy cannot afford to take responsibility for a living being. Why impose additional obligations on a boy at 11 years old, even under the guise of a gift?
Certificate . Issued for purchase, entertainment or some kind of service, this document has one incomparable minus. The certificate always has a limited validity period. The age of the birthday boy will not always allow him to use the certificate without the participation of his parents, which makes the gift not very convenient, as it seems at first glance.
Educational gift . Devices with a reminder of the daily routine, food or rest are not suitable for a birthday surprise. They indirectly indicate the imperfections of the boy, and even adults cannot make gifts with such a message. What can we say about a teenager who is still looking for his own way in life and often may not understand the motives of his actions due to a change in hormonal levels?
Used items . With such an offering, you express your complete indifference to the feelings of the boy. Do not be surprised that after that he may stop communicating with you. If you are presenting a rare item or a family heirloom, tell the birthday person about its value specifically for your family.
Conclusion
Choosing a birthday present for an 11-year-old boy only at first seems difficult. A budget or elite surprise for a teenager should be made with the desire to please the future owner. If you listen and take a closer look at the boy's lifestyle, you will surely be able to pick up just such a surprise for him!