According to statistics, in Russia there are on average 400 car owners per 1,000 people. And the number of drivers on the roads is growing exponentially. Almost every one of them gets behind the wheel of his "iron horse", every day. That is why Motorist Day is celebrated by more and more people. This holiday is celebrated every year on the last Sunday of October. However, the question of what to give to a motorist also arises on other celebrations – for a birthday, on February 23 or New Year.
Finding a good gift is not easy. Someone loves such specific things that it is almost impossible to choose without their participation. It is almost impossible to please others, someone prefers only expensive branded items, and someone for the joy of an inexpensive accessory.
From this article, you will learn what you can give a motorist and how to congratulate a man driver, and what a beautiful present is better to present to a woman on this occasion. Believe me, there are many ideas that will definitely win-win!
TOP 119 ideas What can be presented to the Motorist
A birthday cake in the form of a car.

Immobilizer.

Engine blanket.

Flask-canister.

Tire storage cases.

Wireless headphones.

Parking radar.

Care cosmetics for the salon.

Covers and snow chains.

Luggage spider.

Starter charger.

Trunk organizer.

Triptych amulet.

Picnic set.

Heel pad to protect shoes.

Multitool for automobiles.

Jump starter, battery booster.

Car amplifier.

Telescopic shovel.

Key finder radio.

Chocolate themed figurines.

Wipers.

Cape-neznayka if there are children in the family.

Braid on the steering wheel.

Driver's gloves with cut fingers.

Hammock for transporting dogs/cats.

Thickness gauge.

Box or roof rack.

Clock-wheel.

Anti-theft GPS beacon.

Emotional communicator.

DVR-mirror.

Microfiber wipes.

Antifreeze, anti-rain.

Seat cushion gel, lumbar cushion.

Scratch pencil.

Emergency kit.

Set of LED headlights.

Bat lantern.

Jack.

Baseball cap with the emblem of the brand of the vehicle on which the man rides.

Subwoofer.

Mirror with built-in turn signal repeater.

Breathalyzer.

A cool cup or medal for the "Best Driver".

Karcher high pressure washer.

Polish.

Emergency kit.

Headlamp.

Smart thermos.

Automobile boiler.

Ergonomic steering wheel pad.

Gas-burner.

Inflatable car bed.

Automobile clock.

Multifunctional cupholder.

Set of mini-radio stations.

Professional fragrance in the salon on clips.

Hands-free device.

Thermal mug with heating from the cigarette lighter.

Nominal frame for the number.

Road blanket.

Computer mouse in the form of a car.

Scratch card of a motorist.

Removable window blinds.

Hanger on the back.

Sunscreen.

Awning.

Cigarette lighter splitter.

Car vacuum cleaner.

Scraper – anti-ice.

Solar battery charger.

The visor is antiglare.

Auto-adapter for laptop.

Piggy bank on the dashboard (prevents scattering of small things around the cabin).

Cover for documents.

Folding car table.

Projection display.

Cool car stickers.

GPS navigator.

Exhaust pipe cover.

Magnetic smartphone holder.

Car monitor.

Hitch.

Retaining mat-"Velcro" on the car panel.

Rugs are universal.

Portable manual coffee machine.

Car visor organizer.

Autostart system.

Foil sun protection.

Markih automobile.

Double-sided (one side washes, the other collects moisture) mitten for washing.

Keychain pressure gauge.

Defogger.

Universal steering wheel mount.

Keychain with lock defrost function.

Auto shower.

Metal towing eyelet.

Radio tape recorder.

Leather/silicone brake pad.

Multifunctional tactical shovel.

Endoscope.

Glasses-antifare.

Heated covers.

Humorous book "SDA".

FM modulator.

Set of wrenches.

Kit for repair kit.

Neon stripes for illumination.

polishing machine.

Icon pendant.

Plugs for seat belts.

Electronic auto business card.

Drainage.

Camping lantern.

Anti-sleep device.

Wheel caps.

Orthopedic back.

Led-backlight or xenon for headlights.
Gifts for car lady
Look for what to give a woman driver, then when choosing, be sure to take into account her taste and preferences. After all, choosing the right gift, you run the risk of staying forever in the heart of a girl. And the right accessories will make the interior of the car unique. And given that today many women are also big fashionistas, they will always be happy with modern stylish gifts.
Car toy on suction cups. It can be a cute, funny cat or a raccoon, he will not leave indifferent any car owner and a person with a good sense of humor. Ideal for a gift for March 8, New Year or birthday.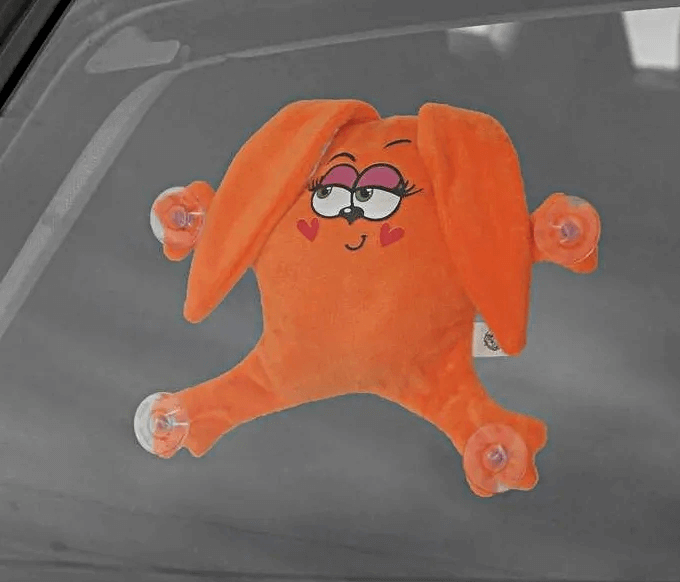 The toy is easily attached to the glass with suction cups. Printing on fabric will not fade. And the funny inscriptions on the toy ("Who did not have time, crushed him", "I confuse the pedals", "Don't wake the beast in me"), give a good mood not only to the owner, but also to other people.
An electric wheel pump  is a real lifesaver for a car lady. The device is used to inflate car tires.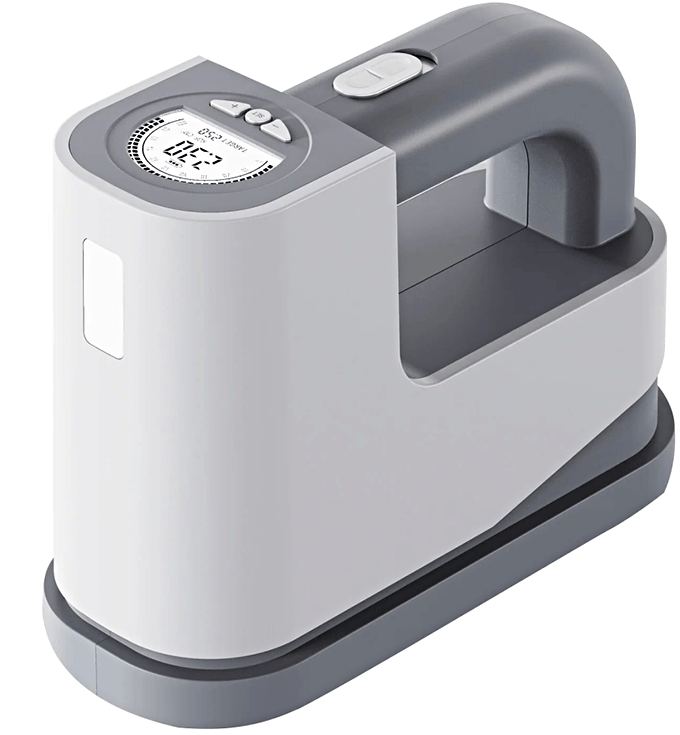 With it, you will not need to monitor the pressure, the pump will automatically turn off when the set parameters are reached.
Brush for collecting dust  and cleaning the seats. If a woman likes to keep the interior clean, you can give her a brush to collect dust and clean the seats. Believe me, she will appreciate it!
Thanks to the soft canvas and pile, it is completely safe for any surfaces in the cabin. And, most importantly, water and chemicals are not needed.
When thinking about what to give a new motorist – a woman, then pay attention to the  pink suitcase of an autolady.  Not just a gift, but the pinnacle of her recognition as an independent, full-fledged driver. Although no, it's a car lady: despite the practicality, the cosmetic case and the tools themselves are pink, as expected.
3D rugs made of eco-leather , made of modern EVA polymer material. Such mats are highly durable, durable and waterproof.
Main advantages: they cover up to 95% of the carpet, improve the sound insulation of the cabin and are created individually for a specific car brand.
Gifts for a man – a driver
If for your hero of the occasion, a car is not a means of transportation, but a faithful "iron horse", to which he devotes a lot of time with pleasure, then feel free to choose presents for him that are associated with the car.
A man loves speed, racing and appreciates his time very much, then feel free to give him  a speedometer watch. This is a real stylish accessory, with a masculine character! The main feature is the display of time and date, made in the form of a dashboard in a reduced version.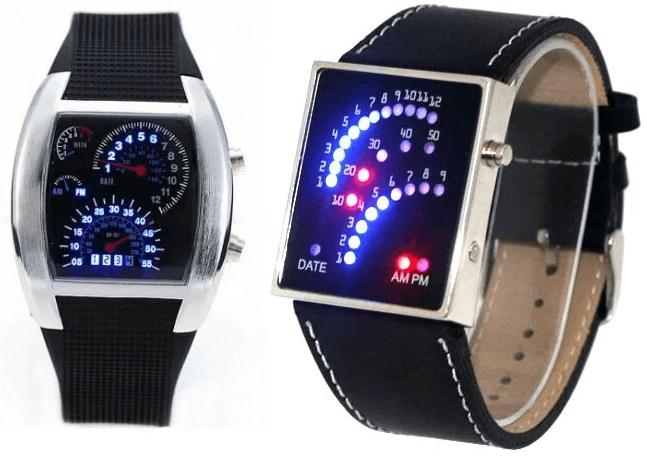 The laconic and at the same time strict design makes the LED watch suitable for any image of a man.
Wheels are  an important element and detail of any car. In addition to practical functions, the disk performs aesthetic functions. Reflecting the style and appearance of the machine.
The main thing is to take into account the tastes of the owner and choose the appropriate type, diameter and material of the discs.
A pneumatic screwdriver  is an interesting option for giving a man a motorist. Modern models have a number of advantages that a man will appreciate:
low noise level;

the ability to perform work without interruption, several hours;

high performance;

low cost;

reduction of fatigue at work.
Eyebrows for the headlights  are a simple styling element that will give the car a more aggressive look. They are scratch resistant and anti-corrosive. They are easily installed and simply glued without drilling or cutting, so a man can remove them at any time without damaging the car.
A mini-flyover (if there is no viewing hole)  is a useful present for a husband for minor car repairs. It is mobile and does not take up much space. It is a set of modules that do not require pouring the foundation, so it is easy to move and assemble. It is reliable and durable.
Practical gifts for comfortable driving
When thinking over a gift and congratulations to the driver, be sure to consider the following useful presentation options:
Fresnel lens  is an original gift for a hatchback or SUV driver. Represents lightweight sheets that collect and increase visibility and light. Mounted on the rear window of the car, it increases the viewing angle, allows you to identify dead zones, helps with parking, allows you to assess the dimensions of the car and drive up to the obstacle as close as possible.
Driving glasses are  a gift for a motorist that will help protect them from bright light and weather adversity. They increase the level of safety on the road, can be used both in the daytime and at night, even over your glasses.
They will help protect you from bright light and weather adversity. Increase the level of safety on the road and will always come in handy on a long journey.
"Winter set" is  a wonderful gift for dad to a motorist. The cost of the set depends on your budget and desire.
There are ready-made options, but you can assemble it yourself. May include a snow scraper or brush, antifreeze, a folding shovel, warm gloves, lighter wires, engine insulation, a heat source, a good flashlight, and more.
Pillow-wheel antistress – a  cool present for a friend for a holiday. It will become a reliable companion both at home and on the road.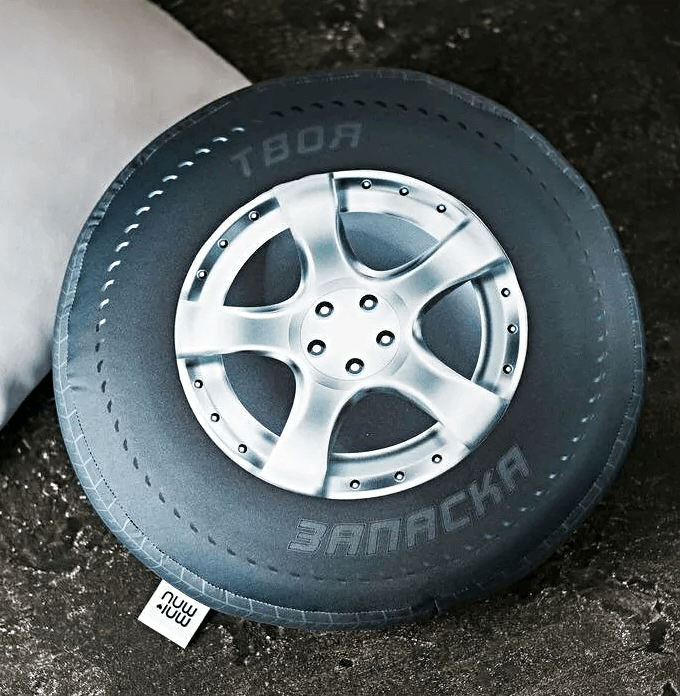 A transponder is  a great gift if the driver spends a lot of time on the road. The device allows for contactless transactions when traveling on toll roads. Provides a discount of up to 80% on the M-4, M-11, etc. Cascade system of discounts for travel on the A-113 highway and much more. Works autonomously without charging and power supply.
Car winch and safety cable . A practical option to buy as a gift for a motorist, irreplaceable and useful in emergency situations.
TOP list of inexpensive accessories – for the driver
A good option would be a gift that will be in the car. And it's not easy in the cabin, but it will also make being in it more comfortable with its functional purpose. You can give a car enthusiast:
A non-falling thermo glass  is not a gift, but the embodiment of reliability and practicality. A glass that, if touched, will not fall, even if you box with it like a punching bag.
No miracles, just simple physics, the glass is attached to the surface with a special rubber bottom. But from the outside, it really is like a miracle.
Car first aid kit.  Even if a person already has it, you can update it, sort out medicines or buy the missing ones.
Your boyfriend will appreciate such a gesture, especially since it is simply vital. It can also be completed with an emergency sign with reflective elements.
Clay  – such an idea will cost inexpensively. It is a special tool for cleaning hard-to-remove body dirt, for example, from bituminous stains.
Car key case  – will protect the key from damage and give it a modern look. You can choose a model of silicone, natural or artificial leather.
It can also be a solid and strict case for men or an elegant and graceful case studded with rhinestones for women.
Household chemicals.  The interior of the car is subjected to daily stress. This includes street dirt, lubricants, etc. Car chemicals will help to restore the interior to its former appearance.
It can be a ready-made kit or self-assembled. This can include all kinds of sprays for washing glass, polish, foam spray – "dry cleaning" for the salon.
The best gifts for those who never part with their car
Most experienced drivers and not only prefer practical things to those that belong to the class of auto accessories. For example:
A car pillow  is an ideal accessory for those who appreciate quality and comfort both during daily trips and during long-distance car trips. Due to polypropylene foam, the pillow has a shape memory effect, which provides additional support and back support.
Such a gift will provide comfort, decorate the interior, and will also be a great gift for any occasion to a father, boyfriend, spouse or car lady!
A keychain with a car number is  a great gift for a dear and close person. Such a keychain is made to order, taking into account your wishes. This is the name of the owner and the logo of the car, the font or the wish of a good journey.
It is made of stainless steel, which is wear-resistant to mechanical damage. Therefore, it will serve the car owner for many years!
Auto blanket.  Assistant in the winter season for any car owner. Helps to save heat in severe frosts in the engine, reduces the warm-up time of the car.
The filler is mineral wool, it is completely safe and durable. The service life of such a blanket is up to 5 years.
Fog lights  for the car. Easy to connect in a few minutes and serve as an additional light source that improves road illumination in bad weather conditions.
Car tent-tent for a  guy who loves outdoor trips. Another unique gift for any occasion. It is a special piece of equipment.
Which is mounted on the roof of the car and serves as an overnight stay in field conditions. Modern models are laid out in a few minutes. Therefore, the hero of the occasion will not need to suffer with the installation of arcs, pegs, and then collect them back.
Adviсe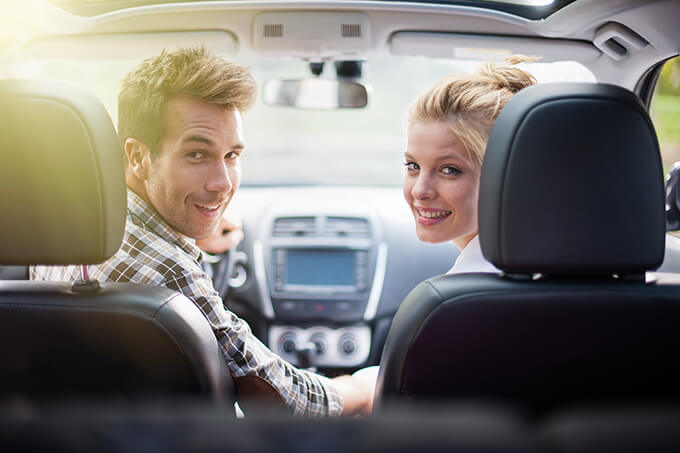 Here are recommendations from potential heroes of the occasion – experienced drivers, as well as useful tips on how to choose good gifts for motorists:
Driving experience

 . Choosing a gift for a novice driver is quite simple. So, a good present in this case is an assistant device on the way, for example, a navigator or parking sensors. Whereas, for an experienced driver, who most likely has most of the popular devices, it is better to present something high-tech, or something, for comfort in the car.

We decided to buy a set of car keys, but the price is high – give up such an idea. A cheap Chinese instrument is money wasted and the disappointment of the birthday man. 

Quality

 first !

Matter of habit. 

If the driver is used to visiting a car wash, he is unlikely to change his habit because of the cosmetics you donated. The same applies to tools, especially the more expensive ones. A person who trusts repair services to car services is unlikely to need them.

Before buying a gift, be sure to find out if the person has such a thing, what brand of the product you have chosen he prefers. 

Don't be stingy with quality gifts.

Buy only official products. 

Road safety is paramount!
If you are not very well versed in everything related to the car or are afraid to make a wrong choice, there is a great way out – a certificate for the purchase of auto products, tuning, car washing or spare parts.
Or, donate money in an  envelope signed "For fines."  It is better, of course, to avoid them, but here the hero of the occasion will be able to choose without fines what to spend the money present on.
What is better not to give
What you still don't need to give to a motorist – there are a number of things that should be approached with caution when buying.
A novice driver should not give  

various pendants on the windshield, pillow toys for the rear window

  – accessories will interfere with the view, distract.

Be careful when buying  

coffee pots, boilers and other electrical appliances powered by a cigarette lighter. 

 They can damage the car's wiring. It is better to opt for buying a thermo mug, a thermos with such food.

The economizer

  is another trick of the sellers who claim. That such a device is able to reduce fuel consumption and increase engine power. But if you know the basics of physics and chemistry well, you can immediately understand that such a device is useless.

Figures on the dashboard

 . Firstly, such a thing does not carry any utility, and secondly, the figurine will only distract from the road, thereby provoking an accident. And thirdly, it attracts dust and dirt like a real magnet.

Various  

flavors in the salon

  – a very controversial gift. It is possible that the hero of the occasion will not like the fragrance you have chosen, or it will even cause him an allergy, a headache.

Clothing with car logos

 . Agree, even an ardent fan of a certain brand of car will not want to become the owner of a baseball cap or sweatshirt with the logo of a transport manufacturer on the entire back.

Eyelashes for headlights

  are another miracle invented by the Chinese. You can, of course, give it to a woman driving, but only by prior agreement. Otherwise, they definitely don't pull on a serious gift for a girl to a motorist!

It is worth noting that when choosing a gift for a motorist, it is better to avoid some things and leave their choice to the car owner. This includes, for example, a set of tires, since there is a high risk of not guessing with the size or other characteristics.
Conclusion
To summarize, we can safely say that the choice of what to buy as a gift for a motorist who is in love with his car is almost limitless! Believe me, he will be happy if you buy and give him (even for no reason) brake pads, engine oil, coolant and many, many more different parts, accessories and modern electronics for your favorite "iron horse" on time and hand him (even without a reason).