Every holiday is special for children. Most of them, our beloved children spend in the company of their kindergarten comrades, so the question "what to give for a birthday in kindergarten (or any other holiday – New Year, graduation, etc.)?" sooner or later arises before many parents.
Graduation, birthdays and other holidays in kindergarten are one of the brightest and most memorable days not only for children, but also for parents. Only if for children it is a holiday and fun, then for the parent committee it is a headache and the search for an answer what to give children in kindergarten.
Choosing a gift for children in kindergarten is a responsible and rather difficult process. Firstly, I want the gift to be useful, interesting and liked by the child. And secondly, it's hard to immediately find such an alternative that will be affordable and will appeal to all parents and kids. In general, as they say, how many people – so many opinions.
But you can always come to a compromise, and even more so in our time, when the choice is simply limitless. Below, a ready-made guide with a large list of relevant gifts for kids of all ages will help you. If you are also faced with the task of finding original and inexpensive gifts for children in kindergarten, then below you will find the answers – ready-made gift lists and tips.
What to give children in kindergarten if there are a lot of them
Bright puzzles with cartoon characters.

Figurines of heroes or soldiers, animals, dinosaurs.

3D coloring.

Crayons for drawing on asphalt.

Mass for modeling, dough-plasticine.

Sets of unusual paints and felt-tip pens.

Tubes with space nutrition – for young astronauts.

Spirograph.

Pencils, markers or paints for drawing on glass or fabric.

Glow in the dark bracelets, rings or key rings.

Finger paint.

Pin icons with favorite characters that the child can use to decorate their clothes, backpack, etc.

Chocolate puzzles.

Bubble.

Kinder surprises.
Gift options for children in kindergarten for 2-3 years
Robots for boys, dolls for girls.

Set of different figurines of dinosaurs.

Cars with a track that glows in the dark (children of any gender will be delighted).

Lacing toys.

Magnetic mosaics.

Bodyboards.

Modeling dough, soft plasticine or kinetic sand.

Pyramids.

Game labyrinths.

Game sets for "cooking" pizza, kebabs, etc.

Interesting 3-D books with three-dimensional drawings or musical and light effects.

Bright encyclopedias with large images for those who can't read yet.

Rocking chairs or balls for games.

Interactive characters from your favorite cartoons (separately for boys and girls).

Special drinkers that change color depending on the temperature of the liquid poured into them.

Soft mats for playing on the floor.

Home mini sandboxes.

Sets of toys for playing in the sandbox.

Bathing toys (sets of rubber figures, fishing rods, boats, mini-rugs with suction cups in the form of animals).

Sorters with light and musical accompaniment.

Floor or desktop constructors.

Musical toys (metallophones, xylophones, toy synthesizers).

Sets of paints complete with brushes, pencils, plasticine and paper.

Characters for finger theater.

Boards for drawing on the wall.

Toy mobile phone or camera.

Suspended or stationary swing for the home.

Play washing machines, kitchen accessories or tools.
Gift ideas for children in kindergarten for a birthday 3-4 years old
Books with a complex device (volumetric options with many opening windows or in which you can assemble a doll or car yourself).

Animals singing a theme song.

Fitballs or soft rubber jumping animals.

Nightlights projectors of the starry sky.

Soap bubbles that you can hold in your hands with the help of special gloves.

Kaleidoscopes.

Delicious gifts (sets of juice, fruits, Kinder surprises, children's cookies, sweets, chewing marmalade, etc.).

Finger coloring with stickers.

Sets for games for the development of memory, consisting of paired cards.

Simple board games (collect a picture, pick up an object).

Twitch toys.

Sets of crayons for drawing on the street.

Carnival costumes or parts thereof (tiaras for girls, cowboy hats for boys).

Sets for children's bowling.

Colorful height meters.

Electronic posters that will tell about musical instruments, countries and peoples of the world, as well as many other things.

Magnetic drawing boards.

Magnifiers, scales, a toy microscope and other objects for experiments and experiments.

Calendars of nature, with which you can follow the changes in weather and time.

ABCs, abacus, sets of numbers to study.

Wall children's maps of the world.

Sets for young magicians.

Figures of princesses or superheroes (for girls or boys).

Educational interactive toys that repeat the words and phrases of their owner.

Ledyanki or tubings are a good gift for children in kindergarten for the New Year.

Yo-yo.

Jumping balls.
What to give children in kindergarten when it's your birthday (4-5 years old)
Informative books (at this age, not only options built solely on the visual perception of information are suitable, but also children's encyclopedias with interesting articles and notes).

Other print media (e.g. children's magazines, craft books, magazines with stickers).

Sets for the development of fine motor skills (designers, collecting beads, modeling from plasticine, etc.).

Mugs with cartoon characters or funny inscriptions.

Stencil sets.

Sets for creating sand paintings.

Tickets for entertainment events (circus, cinema, water park, zoo, amusement park, etc.).

Balls for boys, ropes for girls.

Flying saucers or magic lanterns to launch into the sky.

Personal letters from your favorite cartoon characters with individual congratulations.

Children's radio.

Books devoted to animals or professions.

Children's lotto, dominoes or cards.

Small projectors and filmstrips.

Puzzles with pieces of medium size.

Sets for creating origami.

Music rugs.

Slimes, slimes, or hand gum.

Heating toys.

Fancy clock or alarm clock that can ride on the floor or fly using a small propeller.

Beautiful slippers made in the form of animal faces.

Coloring by numbers.

Electronic butterflies or fireflies in jars.

Boxes for small things, jewelry or a box for toys.

Soft toys-pillows or toys-cases.

Kites.

Children's exercise equipment or small dumbbells.

A set of markers and paints for drawing on fabrics.

Harmonicas or other inexpensive musical instruments.

A set of beautiful hairpins for girls or bow ties for boys.
What to give children in kindergarten inexpensive and original for 5-6 years
Christmas decorations that you need to decorate yourself (if you are looking for something symbolic for the New Year to give children in the kindergarten).

Tablets for drawing in the dark.

Sets for board games.

Puzzles with photographs of the gifted.

Educational laptops.

Interactive posters with which you can learn numbers and letters in a playful way.

3-D puzzles in the form of a cube or a ball.

Table lamps in the form of characters from fairy tales or cartoons (useful gifts before going to school).

Children's compasses.

Little globes.

Piggy banks in the form of a funny animal.

Home shooting range or basketball hoop (for boys).

Jump ropes, hoops or badminton (for girls).

Flying saucers, boomerangs or kites.

Sets for face painting.

Desktop organizers for office.

Roomboxes are interior designers.

Ant farms.

Mini-trampolines that can be placed not only in the summer cottage, but also in the apartment.

Luminous laces for sneakers.

Children's bags and backpacks.

A set of pens and felt-tip pens with invisible ink.

A robotic fish that wags its tail and swims when it enters the water.

Beetle microbots are bug-like radio-controlled models with shock sensors, a life indicator and other functions.

Flying fairy on a stand.

3D pens.

T-shirts with a photo print in the form of images of each child's favorite characters.

Sets for playing darts with Velcro and magnets.

Bright children's diaries.

Children's smart watch.
What can I give to Children in Kindergarten for Graduation or New Year
Development mats.

Sorters.

Thematic sets, for example, doctor, fireman, hairdresser.

House – coloring. Piggy banks: electronic, transparent, in the form of cartoon characters.

For boys – imitation cars of transport and working equipment of adults.

Polygonal model for assembly. For example, for girls – a model in the form of a castle or an animal, for boys – in the form of a dinosaur.

Badminton sets.

Collections of fairy tales.

Kite.

Children's watch.

Aquagrim.Wooden bowling alley for launching balls with obstacles.

Children's microscope.

Kaleidoscope.

A book with vinyl stickers that a child can use to decorate their toys, backpack, etc.

3D encyclopedia.

Creative kits for modeling.

Easel board, magnetic board.

Composite model made of wood. There are many options – ships, planes, castles.

Small globes – nightlights.

Math tablet or geoboard.

Ring throw.

Children's creative notebooks with tasks and games.

Aeroball.

Growing crystal.

Tablet for drawing with light.

Educational clock-calendar, nature calendar.

Birdhouse with their own hands.

Inflatable swimming toys.

Lumigurumi rubber band weaving kits that boys and girls are fond of.

Dishes and a mug with a children's theme or interesting cutlery. The child will be happy to eat from a bright and cheerful plate.

Attributes of a young traveler: a children's metal detector, a tent, a backpack, a magnifying glass, a net.

Models for assembly from cardboard, wood.

Dynamic slide for fun games in the garden.

A play tent with or without a tunnel is a great gift for a group of young children.

Basket with various goodies.

Ebru is a set of objects that allows a child to draw on the water.

Bright mugs – non-spill.

Games that develop fine motor skills. For example, lacing.

Funny alarm clocks, for example, running away. So that the child wakes up with interest in the kindergarten.

Children's umbrella (choose with a bright coloring, with ears resembling animals).

Magnetic tablet for drawing.

Binoculars will be of interest to every child, because with the help of it you can see a lot of interesting things that you cannot see with the naked eye.

Mini volcano for collection at home or group.

Air plasticine.

Movable figures of your favorite characters.

Repeating hamster.

Mug-chameleon, with a "magic" pattern.

Magnetic Theatre.

Advent calendar for kids. There may be sweets or small toys inside.

A set of tools for boys and a set of children's dishes or jewelry for girls.

Collectible model of the solar system. You can pick up with backlight, so that in the future it served as a night light.

Children's periscope.

Kigurumi.

Toys-symbols of the year (if the gifts are intended to congratulate children on the New Year).
Gift ideas for children in kindergarten for creativity
Puzzling over what to give children in kindergarten when you have a birthday, it should be borne in mind that every child likes to be a creator and be able to show off the results of his work to others.
Suitable gifts include:
Sets for experiments . Little explorers love to experiment, so experiment kits will definitely delight them. Now you can find options for every taste – kits for growing crystals, making balloons, constructing a rocket, taming fire and it's not the limit!
It is also not a problem to find sets that allow you to conduct several experiments at once from various fields of knowledge. It is important to understand that this kind of games require the mandatory presence and assistance of adults;
Soap making kits . Such presents will not leave indifferent any child, especially since as a result of his fascinating work he will receive a beautiful handmade souvenir.
You can purchase universal options suitable for children of different sexes (for example, kits for making soap in the form of fruits or animals) or choose suitable kits for girls (with butterflies, cosmetics, flowers) and boys (with dinosaurs, cars);
Sets for making engravings and working with metal-plastics . If you decide that these inexpensive gifts for children in kindergarten are the perfect solution, you should consider that the options presented will be closer to boys.
As for metal plastics, this is a great opportunity for a child to show their creativity by creating three-dimensional images on a soft metal surface using wooden stacks. To create an engraving, a base with an outline of the future drawing and a chisel are used, with which the little creator will have to scratch a layer of paint over the foil.
The result is an equally beautiful image that can become a real decoration for a child's room;
Sets for weaving rubber bands or making jewelry . These options, no doubt, will appeal to the young representatives of the beautiful half of humanity, because as a result of their creativity, they will be able to boast to their girlfriends of homemade jewelry.
Such kits include everything you need to create your own masterpieces, but the girl will be able to determine how the product will look in the end on her own.
Versatile gifts that every child will love
To choose such gifts for children in the kindergarten for a birthday, New Year and other holidays, you need to think about what can surprise and please the baby.
So,  kids of the younger group can be presented with:
A blanket embroidered with the name of the baby or with your favorite character  – such items are always useful in kindergarten. Moreover, the small cost of such a gift will delight all parents.
A book with invisible pictures.  A unique gift, which contains fascinating stories. You can see them only by rubbing a coin, and then coloring the picture as you like. Playing with this book, the child develops finger motor skills, artistic thinking and accuracy.
3D night lamp.  With such a gift, the child will no longer be afraid to fall asleep at night. After all, your favorite hero or animal will be able to stand up for sleep! A small lamp with 3D projection is a great way to create a warm atmosphere in a child's bedroom.
The ball is a jumper with handles . Such a present can be used both for fun games and for sports activities and exercises in the morning.
A luminous construction set  – such a present will give not only hours of pleasure to children, but also the competent development of logic and thinking, interest in science, hand motility and dexterity.
Children of the older group  can be pleased with one of these:
GreenCube for self-cultivation . It is better to choose an unpretentious plant, such as peas or flowers. Complementing such a gift with a small watering can for each pupil, so that the child can independently grow something in his own small garden.
A cash register with a scanner and sound  – both the girl and the boy will like the present. Thanks to a large set, the children as a group will be able to organize a cash register area with scales, a terminal for paying for goods with a bank card or cash, a scanner, and imitation of goods. Such a present will perfectly fit into the play area of ​​the kindergarten and expand the boundaries of the plot-role-playing game of kids.
A mini ant farm for boys and a butterfly farm for girls . Such a unique gift will allow kids to raise pets and learn to be responsible and take care of them. It does not require complex care, so even a child of 4-6 years old can handle it.
The device-piggy bank for sweets  – suitable for children over 3 years old. It is a reduced copy of the well-known machine gun with a claw. The principle of operation is very simple: with the help of a small lever, the child controls the movement of the claw, presses the release and capture button. Instead of balls, you can use sweets and small toys. The cost does not exceed 500 rubles.
Solar powered transformer game.  It can be a small robot, car, animal, etc., which the child can assemble with his own hands without the use of glue and other tools. And, most importantly, the toy is interactive and runs on solar energy.
Sets are one of the most popular gift categories for preschoolers. That is why the solution of this issue becomes doubly difficult, because the toy must also carry a conceptual meaning.
Sand painting kit . The cost of such sets is small, but the benefits are great. This is the psychotherapeutic development of the child's body, the development of fine motor skills, stress relief, the baby begins to create his own vision of the world.
Toys and aids for independent exploration of the world . These can be puzzles – a map, voluminous textile puzzles "human structure" or sets with gemstones.
With this set, the kid will feel like a real pirate or treasure hunter! After all, who among us in childhood did not collect multi-colored glass pieces. Now this activity has become even more interesting and exciting! The kit includes everything you need: a gypsum block and gems inside it, a spatula, a brush, detailed bright instructions and descriptions, a pouch.
Miracle laptop Russian-English . It is a wooden box with a magnetic base and a set of magnetic wooden chips with letters, numbers and mathematical symbols. It's quite inexpensive. Especially if you buy in bulk for a group of kids. And, most importantly, it will allow the child to prepare for school and learn a new language.
If the holidays are ahead, then you can congratulate the children and give them a useful activity –  a coloring poster with a world map.  Such coloring pages are not a one-day occupation; you can then hang them in the room as decoration by the bed or desktop.
Children's monopoly.  For example, a series with Peppa pig. The children's version of the well-known game will introduce the child to the characters, teach them to show logic, ingenuity and handling money.
Usborn cards.  This is a large set of double-sided reusable cards with felt-tip pens. In which a lot of exciting tasks, games, puzzles, mazes and graphic puzzles are collected. There are many kits, depending on age, ranging from teaching writing, reading, to street games, eye training and many, many others.
Sweet gift options
If the parents and the parent committee have not come to a common decision in choosing toys for the upcoming holiday, there is always a universal option – sweets.
First, there is a wide variety of sets in colorful wrappers.

Secondly, such sets can always be assembled independently in accordance with the planned budget, and, most importantly, by choosing only useful gift components.
Children's fruit bouquet.  Such a bouquet is both beautiful, and tasty, and vitamin! After all, a bouquet that you can devour is a real childish happiness. In addition, depending on the holiday and budget, you can collect compositions of different cost.
Also, fruits can be replaced with healthy sweets:  natural marshmallows or marmalade, marshmallows on fruit juice, etc.
A set for making chocolate  – will allow the child to feel like a real chocolatier by making delicious chocolate or sweets with their own hands. Such a set will be interesting for both the baby and the adult child.
Backpacks in the form of a symbol of the year with sweets and fruits  are perfect as a gift for the New Year. Sweets in a soft toy. It's two gifts in one! As a delicious "filling" can be confectionery from the most famous manufacturers.
You can also be creative and give the kids a  sweet parcel from the hero of a popular cartoon, addressed to the baby.
A box with unusual sweets  is an unusual original gift with sweets from all over the world in a beautiful package! In this box, the child will find a lot of fantastically delicious sweets and drinks from Europe, the USA, Japan. Such boxes can be ordered in the online store or assembled independently.
However, for the benefit of the baby, you should not purchase large sets of sweets and be sure to check the quality before buying.
TOP gifts for graduation in kindergarten
To choose a good graduation gift in kindergarten, you need to think about what from this list can be not only useful, but also desirable for a child at that age. After all, the most valuable gift is the one that will stay with him for a long time. Such gifts can be:
T-shirts with cool inscriptions and photos of the band.  It will become a memorable gift for a child so that he does not forget his first friends.
Another mandatory attribute of graduation in kindergarten are  congratulatory medals for each pupil . After all, it is very important for children to receive incentive awards for their success. This will give them an additional incentive to strive for new results.
Schoolchildren's set  – designed to arouse children's interest in learning and creativity. This set has several variations:
A set with stationery that will be useful to a future first grader.

A set with fun educational books with tasks for future first graders.
Reviving schedule  – will be a very unusual gift. In appearance, an ordinary sheet of paper will come to life as soon as the child points his phone at it, where a special application has been downloaded. To do this, parents need to download the schedule of lessons or circles in advance.
A pencil case with filling  will be a great gift for little kindergarten graduates. Bright and modern colors. Favorite heroes and princesses will appeal to boys and girls. Pencil cases can be purchased as a finished version. So collect the necessary stationery according to the list from school.
And let's give something memorable, something that will remind the child of kindergarten until retirement – such a proposal was definitely heard at the meeting of the Republic of Kazakhstan. If you search well, you can find a memorable option as a graduation gift in kindergarten. Figurines, mugs, piggy banks with a set for painting  – will be a great solution.
Another good gift for a gardener can be –  young trees, flowers, shrubs . They will decorate the territory of the garden and become a pleasant memory for educators and nannies. They will be pleased to look at a blooming rose, wild rose, jasmine or a blossoming acacia.
After the graduation celebration, the group, together with the parents and the teacher, can plant plants, taking a  memorable photo.
Useful gift ideas for the whole group
Quite often, the most optimal solution that can be given to children in kindergarten is a wonderful gift option for the entire kindergarten group. Children will find it useful and interesting!
Children's water cooler , for example, with a frog face. The bright design in the form of a smiling frog will attract the attention of any child. In addition, the cooler can be filled not only with water, but also with juice, fruit drink or compote. The cooler will teach children to pour their own drinks without distracting adults.
Another popular, and, most importantly, effective for introducing children to school disciplines is a  projector with a set of filmstrips . These devices are easy to operate and run on batteries, projecting images onto any surface. The sets come with cartridges with fairy tales and educational films. Separately, you can purchase  cartridges with training programs.
Interactive posters.  On sale a huge number of options that you can choose according to the age of the children. These are animal species, geography, abacus, alphabet, multiplication table, and ending with galactic adventures. Which children with great pleasure will be able to study with the teacher.
An interactive kitchen for girls and a workbench with interactive tools for boys.  Children will be able to feel like adults and expand the boundaries of role-playing games. Such sets have a rich package, so every kid will find something interesting for himself.
Children's mini tent . This is the perfect space: for playing, having fun, reading or sleeping. It is perfect for playing in the garden or on the street. For a group of children, it is better to pick up with tunnels.
If you are looking for a budget option for every kid, get  a playhouse made of eco-friendly cardboard.
Inexpensive gifts for children in kindergarten, like adults
Puzzling over what to give children in the kindergarten inexpensive and original, you can remember that all kids dream of growing up faster and becoming like their parents.
Adults can fulfill the dreams of their beloved children, especially since in our time it is very simple to solve this problem – with the help of the right presents:
Fashionable cap + sunglasses for boys . Anyone, even the smallest fashionista, wants to look like a real macho in the eyes of friends and girlfriends, and stylish accessories will help this dream come true.
In order not to disappoint the young fashionista, do not try to buy too "childish" things – give preference to fashionable caps with a wide, straight visor and glasses with a mirror surface, for example. Then the recipient will definitely be pleased and grateful to you for the opportunity to feel like an adult;
Hair ornaments or set of children's decorative cosmetics for girls . The desire of every little girl is to be like the heroines from her favorite cartoons.
With the help of cute hairpins and bows or a cosmetic set, which can include hygienic lipstick, eau de toilette and glitter polish, girls will be able to feel like real princesses on any occasion, whatever it may be.
At the same time, making a choice in favor of decorative cosmetics, you should make sure that none of the parents is against this option – quite often many do not support such ideas due to the health of their child or from personal convictions;
A set of children's toothpaste + funny brush, interestingly shaped soap, shampoo and a personalized towel . When choosing what to give children in kindergarten, if there are a lot of them, many parents prefer universal and, at the same time, necessary and useful presents.
The presented kits, no doubt, will find application in any family, and it is not so difficult to assemble them. Many are frightened by the idea of ​​personalized towels – they say, it's hard to find. In fact, there is no need to search for anything – it is enough to buy products for the whole group at once and simply seek help from professionals who make personalized embroidery to order;
Wrist watch . The presented gift can also be considered universal and suitable for children of different sexes, because you can always buy models of different colors or with the image of various cartoon characters (for example, for boys – options with cars or dinosaurs, and for girls – with princesses, Barbie dolls or cute animals).
Such gift ideas for children in kindergarten are good because with the help of donated devices, children will quickly learn to use the clock and tell the time. At the same time, for younger pupils, it is better to choose models with electronic mechanisms, and for older groups, classic clocks with arrows are already suitable;
Wallets . These small handbags are able to teach kids how to properly handle pocket money – not to lose it, to distribute funds correctly, to save. According to psychologists, you need to start teaching your beloved children how to manage finances (naturally, very modest amounts) from the age of 3, so you don't have to worry that such a present will be inappropriate;
Sets for role-playing games . Already in the younger groups, children begin to understand that there are many professions in the world, among which a small person is already able to choose something to his liking. The task of adults is to offer their children various options and allow them to make their own choices.
So, possible answers to the question "what to give children in kindergarten when you have a birthday, New Year or any other holiday?" can be tool sets for a boy and hairdresser's sets for girls, although it is obvious that there are a lot of options.
Look for inexpensive gifts for children in kindergarten – then pay attention to the selection below. To help you, it contains the most relevant and interesting options for budget gifts for children from 3 to 6 years old.
Assistant Inventory . Such symbolic gifts for children as a children's apron, kitchen utensils, a children's recipe book, cleaning kits, accessories for little gardeners, etc. Such gifts will help the child feel like an adult, which is so important at 4-6 years old. And also learn adult affairs, help and responsibility.
Path of health  – is a relief orthopedic mat, assembled from several elements – puzzles. For a full-fledged recreational activity, a child needs 3-4 puzzles, if a gift is planned for the whole group of kids, then they can cover the play area. The massage mat has the following useful properties:
prevention of flat feet;

removal of muscle tone;

strengthening immunity;

stimulation of speech development.
Set of fluorescent hand paints . Paints are made from organic ingredients, have bright, saturated colors that intensify with ultraviolet light. With such paints, the child will be able to draw on any surface, embodying his fantasies on paper, drawing funny characters with the help of fingers, brushes, sponges, etc.
You can complement such a gift with a colorful sketchbook.
Children's bowling set . Such a game will cost quite inexpensively, but at the same time it helps to improve coordination, agility, accuracy and team play.
Velcro darts are a  great holiday gift for both a boy and a girl. After all, darts is a popular sports game for everyone! Darts with soft suction cups are perfectly fixed on the target and are completely safe for children.
Magic paper  is a great gift option for a child 4 years and older. The kit comes with a special wand and clean-looking sheets on which the child will create his magical masterpiece. When drawing a picture, the color will change randomly, due to which the picture acquires colors that are unpredictable in advance, which causes delight and surprise in both children and adults.
Puzzles:  mazes, matching games, finding an object in a picture. The stores offer large children's magazines with tasks that will be of interest to a child of different ages, both 3 and 5 years old.
How to choose inexpensive gifts for children in kindergarten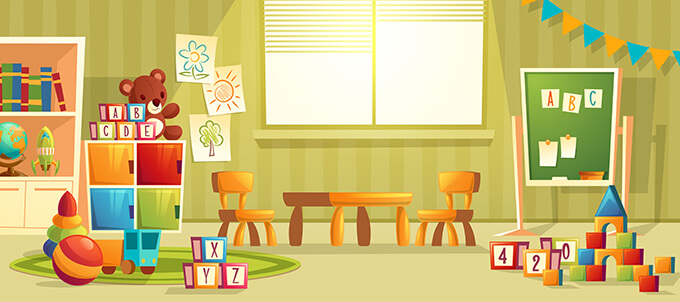 In the process of searching for answers to the question "what to give children in kindergarten inexpensive and original?" We encourage parents to follow the guidelines below:
Presents must be the same for all pupils (it is only allowed to separate them by gender). Even if some family has the opportunity to please their child with a more expensive or high-quality gift, it is better to do it at home, in the family circle. As for the kindergarten, here you should not strive to stand out from the crowd, so as not to cause offense on the part of classmates and not endow them with unnecessary complexes;

Opt for budget options. Firstly, a present should be affordable for every family, not even the most wealthy. Secondly, as practice shows, most parents still do not refrain from giving the baby an additional present – you can spend money on it;

If possible, it is better for all families to give sweet gifts as an addition to the main present. Undoubtedly, all children love sweets, but when they are eaten, the baby, unfortunately, will not have anything memorable and useful;

Take care of the beautiful design of the presentation. The very anticipation of the gift and its unpacking gives the children great pleasure and causes strong emotions;

Be sure to discuss with the teachers the process of presenting the presentation. There will be nothing interesting for children to simply give a gift and disperse. It would be useful if the teacher thinks over the words or invents a whole rite for such an occasion – the more fun and original, the better.
The child will remember the gift that will cause him positive emotions and interest, so  gifts must necessarily meet the age category .
Another important rule for what to give is that they should be such that the children do not have offense that one was given a toy better than another. Therefore, gifts  must be the same  or with a division by gender or color: one type for boys, another for girls.
Quality  is an important point that needs to be given special attention. Toys must be made only of high quality material and have quality certificates. For babies under 4 years old, choose a gift without small, separating parts, protruding threads and other elements that can hurt them.
Useful and very necessary – it is with this intention that most parents go to a children's store. Of course, this is partly reasonable. But is it worth saving on surprises on other days or in the New Year? The kids will definitely be upset if they receive stationery for school instead of a long-awaited toy.
And do not forget that today  many manufacturers offer ready-made solutions : "gifts for the N amount." Usually their cost does not exceed 500 rubles. Or when buying gifts for the entire group of the kindergarten of the Republic of Kazakhstan  , they provide discounts from 10 – 30%.  Such options can be found in online stores and in real ones that sell children's goods.
If you are giving a small gift, be sure to  complement it with sweets , as well as  pack it beautifully  and beat the moment of giving. Bright packaging will create a festive mood and allow you to prolong the joyful anticipation of unwrapping the gift.
What not to give children in kindergarten
You have already considered options for gifts for children. But, do not forget to mark the options that you should not give. These things are absolutely useless, do not develop children, and sometimes even harmful:
Overpriced items

 . Firstly, not all families can afford such gifts. Secondly, many rightly believe that expensive gifts play a negative role in the upbringing of children and make them spoiled;

Various gifts

 . It does not matter in what parameters the gifts differ – in cost, content, content, or something else – it is important that each gifted child feels on a par with everyone else;

Unsafe toys

 . When buying presents, you need to pay attention, first of all, to their safety – it is impossible to allow the donated item to cause any harm to the health or, even more so, the life of a small person;

Uninteresting or irrelevant toys for modern children

 . When choosing a gift, you should be guided, first of all, by the interests and preferences of the current generation, and not their ancestors – if dad dreamed of getting table football for his birthday in early childhood, this does not mean at all that his child will be delighted with such a game;

Age-appropriate games and toys

 . Children from the older group are unlikely to be interested in puzzles for toddlers, while the latter will not be able to use the learning laptop for its intended purpose.

Classic Barbie dolls

  – pediatricians have long been saying that such dolls harm self-esteem and form the wrong standards of beauty.

Off-season gifts

 . It is unlikely that a child will be pleased with a swimming kit or rackets with a shuttlecock, because you can't even try them if it's far from summer. Such surprises "out of season" are absolutely not appropriate.

Soft toys

 . Such toys are probably in abundance in every baby. Therefore, the next fluffy donation will definitely be discarded and will become an excellent dust collector and the culprit of allergic reactions in the baby.

Books, encyclopedias

 . Of course, any parent wants his child to be educated and well-read. But you should not give little tomboys a book and say that it is useful. Leave prom, DR or New Year's Eve for miracles and joy. The exception is if these are modern 3D books.

Gift certificates

 . A child will not be able to appreciate a gift that cannot be touched here and now.

Toys with squeakers. 

 Toys with music, loud songs and all sorts of other sounds. Of course, children's melodies are great and cute. But the problem with such toys is that the melody in them, as a rule, is of terrible quality. And it only causes irritation, especially among parents.

An object that cannot be played

  is photo albums from graduation, frames and other figurines. For kids, a gift is something to play with or have fun with.
Conclusion
The modern industry today is replete with diversity and can offer you many options for gifts for every taste and budget. When choosing gifts for children in kindergarten, you need to give preference to gifts with the best combination of price and quality. And don't forget about the safety of your kids. And, of course, actively speak out at meetings, joint brainstorming will help you choose the best option that will suit everyone, namely the parents and children themselves.
Although many parents are sure that nothing will surprise modern children, it is still very important to solemnly present a gift to the baby in the presence of all his kindergarten friends. Parental fantasy and the help of a teacher can make this moment solemn and truly magical – then every child will look forward to it.