Girl's seventh birthday coming up? A gift for a birthday girl should be the best – parents, grandparents, as well as other relatives and friends want to make this day unforgettable for the baby.
What can I give a girl for 7 years? There are many good gifts that the birthday girl will definitely like.
Among the huge variety of goods for children, you can find good options for presents. The best ideas for what to give a girl for 7 years:
TOP 58 ideas What can I give a girl for 7 years
Beautiful dollhouse with many rooms.

Hairdresser's set.

A set of a veterinarian or a play case for a doctor.

Set for playing in the store complete with cash register, basket and trolley.

A toy kitchen or miniature household appliances – a vacuum cleaner, a washing machine, an iron and ironing board, a children's sewing machine.

Handicraft box – you can put all kinds of craft tools inside.

Night light projector of the starry sky.

The magic ball of decision making.

3D lamp in the shape of the birthday girl's favorite character.

A secret diary for girls with a real padlock.

Soft slippers with LED backlight.

Badminton – a set of rackets and a shuttlecock.

A kite is an inexpensive birthday present for a 7-year-old girl.

Children's play house or inflatable center.

A musical rug for a girl who is fond of dancing.

Lego constructor for girls – a castle with princesses, a carriage with Cinderella and a prince, as well as other stories.

Puzzles: ordinary, with the image of animals or cartoon characters, or 3D – you can assemble three-dimensional objects from them.

Children's board game – "Imaginarium", "Equivoki", "Elias", "Bomb" or "Twister".

A set of polymer clay for children, kinetic sand or plasticine for modeling.

A lava lamp is a beautiful and soothing interior decoration.

Cute children's umbrella that looks like a folded toy.

A gift copy of the birthday girl's favorite book.

Experiment kits that help you understand the basic laws of physics and chemistry.

A kit for coloring pictures by numbers or a kit for creating applications.

Durable mobile phone case.

A desk with a drawing board or a dressing table-mirror with an ottoman.

Children's synthesizer or other musical instrument.

Planetarium for observing the sky at home.

Stylish children's watch for girls.

Music box with a dancing ballerina.

A living doll is a soft toy that can be bottled and swaddled.

Cosmetic bag with the favorite characters of the birthday girl, fairies or princesses depicted on it.

Set for creating a soft toy with a pattern and materials.

Piggy bank of the original form – in the form of a pig, a safe, a suitcase.

The scratch map of the world is a good gift for a girl who has just started school and is starting to explore the world around her.

Children's handbag or backpack.

What to give a 7-year-old girl for her birthday for a summer vacation? Of course, a swimsuit, goggles, fins, a snorkel, a circle, a swimming mattress!

Skis, cheesecake or snow blaster (a device for throwing snowballs) for outdoor games in the winter season.

Swedish wall in the room for an active girl.

A large suitcase with felt-tip pens, markers and paints.

The ant farm is a subject for observing the behavior of small hardworking insects.

Set for painting on canvas, wood, ceramics or glass.

Play area for the nursery.

Virtual reality glasses.

Tent-hut for games.

Set for creating cupcakes.

Children's camera is an easy-to-use gadget designed for inquisitive children.

Microscope, telescope or spyglass for a 7 year old girl who is interested in science.

Aqua farm – a mini-aquarium, consisting of two departments. The plant from above purifies the water, getting moisture from it and eating the waste products of the fish.

Drawing tablet with water.

Rollers or roller skates with protection kit.

Scooter – regular or electric.

Bicycle complete with protection – knee pads, elbow pads and a helmet.

3D pen with LCD display – devices for creating three-dimensional figures.

Cute children's kigurumi costume in the form of a unicorn, panda, elephant or other animal.

Light sports equipment – flying saucer, boomerang, jump rope, hoop.

Tablet for games, reading and cartoons.

A puzzle that develops a child's thinking and trains perseverance – a Rubik's cube, a perplexus ball, mazes and various magnetic puzzles.
Original gifts for a girl of seven years on her birthday
Modern children have a lot of different toys and clothes, so choosing a good birthday present often becomes an impossible task.
If the birthday girl has everything and she doesn't need anything, you can give her an unusual and original gift:
Puppet show. Younger children usually like "live" glove toys. This is a very useful gift – with the help of the puppet theater, the child will be able to throw out negative emotions and recharge with positive for a long time. With such a gift, the girl will be able to arrange real performances, while developing speech and the ability to liberate herself in public.
Flying Fairy. What to give a child for 7 years to a girl who believes in magic? It can be a toy in the form of a fairy, a princess or any other character. To launch such a fairy into flight, you need to install it on a stand, connect the power cord to it and pull the lever – the toy will take off and begin to soar above the stand.
Roombox. Interior designer, which is a small room. The roombox comes with all the necessary furniture, indoor plants and even carpets. With the help of such a toy, the girl will be able to independently assemble the room of her dreams, while training motor skills, thinking and creative skills. Perhaps, thanks to this gift, the baby will be interested in the design of the premises.
Other ideas for good original birthday gifts for a girl who is turning 7 years old:
A mini-cinema is a children's projector for watching favorite cartoons and fairy tales.

An interactive toy is an animal that can interact with its owner. It can sing, talk, walk and wag its tail.

A set for making perfume at home.

Electronic butterfly in the bank.

Running or flying alarm clock.

Warmer toy with a heating bag inside that retains heat for a long time.

Apparatus for making cotton candy.

Soft slippers in the form of animals are a good gift for a classmate or best friend.

Antistress toy Squish.

Luminous laces for sneakers.
A couple more interesting ideas of what to give a girl for 7 years
Each child has his own hobbies, and even though the girl is still small, she has already formed desires and dreams.
It is also important to consider who you have a little birthday girl.
If you don't know what to give a girl a 7 year old birthday, perhaps among these gifts you will find what you need:
You can give your beloved daughter for 7 years beautiful earrings = gold or silver. But if you think it's too early for precious jewelry, get a set of jewelry – cute bracelets, pendants, earrings, beads and baubles.

Give a classmate or best friend a set for creativity – soap making, cross stitching, satin stitch, beads. Such sets are inexpensive, but cause a lot of positive emotions.

You can give your younger sister a set of children's cosmetics, manicure accessories, a set of varnishes and stickers for nail design – the little fashionista will be delighted.

You can buy a beautiful elegant dress for your beloved niece – girls of seven years of age like to dress up. Such a present should be given only if you are sure what kind of outfit the girl wants.

As a gift, bed linen with the image of your favorite cartoon characters is suitable for your granddaughter, and the girl will also be delighted with a soft bathrobe or towel in the same theme.
What else can you give to your beloved daughter, granddaughter, niece or other relative for 7 years? A few more ideas for inexpensive, but cool or practical gifts:
A fashionable foldable water bottle in a girl's favorite color is an inexpensive birthday present.

A chameleon mug that changes color when water is heated.

A funny T-shirt with a cute congratulatory message or a bright print.

A box of fortune cookies, each containing a good wish for the future.

Pillow-antistress, pleasant to the touch.

Colored hair crayons complete with various decorations and hairpins.

A chic album where a girl can paste photos or her crafts.

Hairdryer, flat iron, curlers or other hair care equipment.

Beautiful color wallet.

A chalkboard sticker for notes and drawings, as well as a set of multi-colored crayons included.
What to give a girl for 7 years with her own hands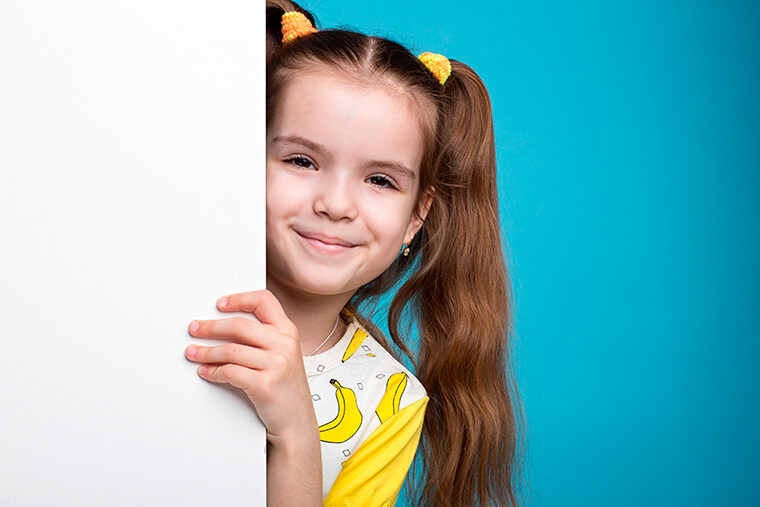 If you made a gift with your own hands, it means that you spent your time for the sake of the birthday girl, and this is very much appreciated. A brother, sister or classmates can make such a gift – especially if it is not possible to buy a present in a store.
Bouquet of toys. 

Girls as young as 7 still love a variety of toys, including Barbie dolls and stuffed animals. You can please the birthday girl by making yourself a beautiful bouquet of these toys. If the girl has a sweet tooth, you can give her a basket of sweets.

Beautiful decoration. 

You can give your best friend or classmate a handmade jewelry for her birthday – felt earrings, a beaded ring, a bright ribbon brooch or a knitted bracelet.

Things for warmth. 

A carefully knitted scarf, mittens or sweater is a wonderful gift for a 7-year-old girl from her beloved mother or caring grandmother.

Photo frame. 

A great gift idea for a 7 year old girl from a friend. It is enough to buy a one-color frame in the store and decorate it with shells, pebbles and any other material.

Photo album. 

As well as a notebook, notebook or diary made with your own hands using the scrapbooking technique. This original gift can be decorated with large beautiful bows and ribbons.
Tips: How to choose a gift for a girl on her 7th birthday
To make a 7-year-old girl's birthday unforgettable, it is not enough to buy a trinket in the first children's store that comes across. How to choose a gift to please the baby? Here are some helpful tips:
Do not rush to the children's department or hypermarket without a clear idea of ​​\u200b\u200bwhat you are looking for. Of course, in such places there are a huge number of gifts, but absolutely all children are different – what will delight one child may upset and offend another.

At 7 years old, a girl already has her own desires and dreams, and it is best to give a gift that matches her hobbies. If you do not know what the birthday girl is interested in, try asking her parents or close relatives.

Do not forget about gift wrapping – at the age of seven, girls like everything bright and beautiful. The present can be placed in a colorful box, decorate it with bows, ribbons. You can also put the girl's favorite sweets, flowers or origami figures in the box itself.

An expensive gift does not necessarily mean the best. If you are looking for what to give a girl for 7 years inexpensively, pay attention to the various development kits for creativity. Many of them are inexpensive, but young birthday girls like them.

Are you wondering if it is worth giving a girl an animal for 7 years? It all depends on whether the birthday girl is ready to take care of the pet. If you are sure that the girl will take on such responsibility, give her a kitten or puppy, but first consult with your parents.
What is better not to give a girl for seven years
At the age of 7, girls are very emotional and impressionable – you will immediately notice that the birthday girl did not like the thing you presented. To avoid such situations, refuse to purchase the following presents:
Money. At the age of 7, many children do not yet understand the value of money, they spend it quickly and on various useless things. In addition, visual perception prevails among little girls – they like to receive beautiful and bright things as a gift, and it is better to leave cash gifts for the next time.
Things to grow. Any present should correspond to the age of the birthday girl, giving gifts that the girl will be able to use only after a few months or years is a very bad idea. Pick up gifts that will be useful to the girl right away.
Things for kids. Of course, at the age of 7, a girl is not yet an adult, but no longer a small child. Toys and books that are designed for kindergarten children will upset or even offend the girl.
Porcelain dolls and figurines. This is a very beautiful but useless birthday present for a seven year old girl. It is better to give a gift that you can play with – girls like to make dolls hairstyles, change outfits, and a porcelain doll will just stand on a shelf.
School supplies. At the age of 7, the girl is preparing to go to school or has already enrolled in the first grade. However, giving her school stuff for her birthday is a very bad idea. Stationery, textbooks and a satchel must be purchased separately. Exceptions are unusual things – for example, a unique pencil case, which only the birthday girl will have.
Things from your childhood. Many parents and relatives prefer things that were relevant in their childhood. However, life does not stand still, and now something completely different is popular and in demand. To give a 7-year-old girl a really good gift, first of all you need to be guided by her desires.
Conclusion
Choosing what to give a 7-year-old girl for her birthday is not an easy task – you need to take into account the character and inclinations of the girl, her interests and dreams, as well as the cost and relevance of the gift. Choosing something really worthwhile as a gift for a girl, you will receive gratitude and a lot of positive emotions from the birthday girl.