It seems that suitable gifts for mom for 50 years can be found in almost any store. These can be clothing and footwear boutiques, jewelry and furniture stores, bookstores.
However, the choice only at first glance seems so simple. In fact, deciding what to give mom for her 50th birthday is quite difficult if you treat the holiday responsibly.
50 years is not an easy next birthday, it is a round date, a solid and important anniversary for every woman. This means that gifts for such a day, and even more so for the main person in life – mothers, should be appropriate.
Don't worry, it doesn't mean that the item has to be expensive. There are a huge number of both premium and budget gifts. By handing which you will easily express to your mother all your gratitude, and, most importantly, you will make the eyes of your loved one shine with joy and surprise on this significant day.
TOP 91 ideas of what to give Mom on her 50th birthday
Robot vacuum cleaner.

Florarium is an original composition made up of living plants.

A set for home manicure, which includes an ultraviolet lamp, manicure tools and consumables for the procedure.

New TV in the living room or kitchen.

Beautiful jewelry box made of natural stone or wood.

Electronic weather station.

Multifunctional hair dryer, electric curler, curling iron or other hair care device.

Juicer.

Apparatus for making popcorn.

Homemade terry bathrobe and heated slippers.

Dishwasher.

Japanese style sushi set.

Electronic piggy bank in the form of a safe or ATM.

Good quality thermos or mug.

High quality water filter.

Aqua farm.

Electronic book.

Multicooker.

Stylish floor lamp.

A book of recipes for world cuisines, a diary of a cook or summer resident.

Wall key holder.

Useful gadgets for summer cottages: harvest baskets, a transparent watering can, garden tools in a suitcase, garden figures, an automatic watering system.

Multistyler for hair. You can supplement with care products or cosmetics for hair styling.

Unusual cutting boards, for example, from saw cut wood or with the function of weighing products.

Capsule coffee maker, electric Turk.

Electric face brush.

A hammock, a swing or a cocoon chair for a summer residence.

Sheepskin slippers.

Topiary.

Ecocube or smart garden – a small bed on the home windowsill.

A barrel of honey – a soufflé and a special spoon for it.

Jug with water filter.

Fluffy blanket or blanket.

A small handy sewing machine.

Bed linen set made of natural fabrics (coarse calico, poplin, cotton).

Humidifier or air ionizer.

Biofireplace.

Tea or coffee service.

Crepe maker, hazelnut maker or electric waffle maker.

Cozy bean bag chair.

Fitness bracelet.

Bread maker.

Porcelain or wooden cabinet.

Light alarm clock imitating birdsong and sunrise.

A set for spa treatments at home: scrub, oils, masks, wraps, etc.

Electric samovar for family gatherings.

Originally designed photo album, for example, using the scrapbooking technique.

A large mirror in a beautiful frame or tabletop with LED lighting for applying makeup.

3D lamp.

Irrigator.

Chair cushions.

Hair clip or crab decorated with stones.

Porcelain or glass teapot for tea leaves with heating.

Basket with handmade soap.

Company jewelry.

Salt lamp in the form of an unlimited stone.

A set of clay pots for baking, for example, in the shape of vegetables.

Houseplant in a beautiful pot. For example, a blooming decorative rose, an orchid. Or an ornamental fruit tree, such as a pomegranate or a tangerine.

Fondue maker. Let mom treat guests with a gourmet dish.

Tandoor.

Apron with an interesting print made of natural fabric (cotton, linen).

Yoghurt maker.

Electric insect exterminator.

Professional hairbrush with ionization function.

A set of garden furniture – wicker chairs, a table, a wooden bench.

Aromatherapy necklace.

A box of famous fortune cookies. You can add a good tea collection.

Electronic wall calendar.

The book is a bestseller by my mom's favorite author.

Search station ("Alice" from Yandex).

Coffee table-transformer.

Hot sand coffee maker.

Cosmetic honey set.

Beauty case.

Dryer for kitchen appliances, dishes.

A small fluffy rug in the form of an animal skin.

Delicate cashmere snood scarf.

Homemade ugg socks.

Electric dryer for shoes or clothes.

A set of glasses of unusual shape and design. For example, with double walls or lighting.

Multifunctional aloe gel.

Vibro massager for neck and back.

Gift set of sachets with aromatic herbs.

Good rose wine in a wooden case. It can be completed with an elegant glass.

A tree from a cetraria.

Climatic devices: bladeless fan, heater, air humidifier.

Copper cezve with wooden handle. It can be supplemented with good grain coffee or a mill.

Peeling socks for home spa treatment.

A velvet ottoman if mom has a dressing table.

Melanger, sous vide, vacuum cleaner.

Unusual tray: wooden, painted, made of epoxy resin, glass.
Original gifts for mom for 50 years
Of course, a beloved mother will be happy with any gift that her children will make. However, you can not only please, but also surprise the birthday girl by giving her an unusual gift.
Ideas that you can give an original birthday present at 50 to mom:
Smart scales. To the question of what is original and practical to give mom for her 50th birthday.
Electronic "smart" scales will not only show the weight, but also analyze the composition of the body, namely the amount of water and fat in the body. A gift for a mom who wants to take care of her health.
Painted bast box. A storage box made according to ancient technologies. It's like a regular jewelry box, but better.
This original gift is suitable for a mother who has a lot of jewelry, cosmetics or other small items.
Karaoke set. Many women in their 50s like to relax their souls and sing a few soulful songs with their girlfriends and friends.
The birthday of your beloved mother is a great occasion to support this hobby. You can give a microphone for karaoke or even a special prefix with a lot of different songs.
The best gifts for rest and relaxation
Thinking about what gift to give mom for her 50th birthday – feel free to choose surprises that will give her at least a moment of respite in a fast and restless life. These things include:
The white noise generator  is a sound conditioner that fully justifies its name. It creates a "high-quality" silence that allows the brain to completely relax for sleep and good rest.
Great for protecting your father from snoring, loud neighbors or street noise, and many other uses. With such a gift, mom will have a healthy deep sleep and a cheerful morning!
Boxing with herbal preparations , soothing, vitamin or invigorating. A gift box or basket with a lot of useful herbal preparations will appeal to any woman leading a healthy lifestyle.
Sets of herbs actively contribute to strengthening the immune system, relieve stress and help fight viral infections.
Orthopedic pillow with memory  – has a hypoallergenic composition, keeps the head, neck and shoulders in the correct position, relaxes muscles, improves body tone, improves posture.
And, most importantly, gives a comfortable and healthy sleep. Since it repeats and remembers the contours of the body, ensuring the correct position during sleep.
Aroma lamp "Kerosene".  Unusual, bright accessory. Will easily fit into any design both indoors and outdoors.
The addition to the gift will be a bottle of aromatic oil. Then mom will not have to think about what kind of fuel to fill the lamp, and the room will be fragrant with a pleasant aroma.
Gift Ideas for Mom for Beauty and Health from Daughter
A gift to your beloved mother for 50 years from her daughter is rarely bad. After all, the daughter and mother most often have a special connection and are able to predict each other's desires.
However, often in a hurry, work and excitement, all options completely disappear from my head. If you find yourself in this position, rely on these ideas:
Scarf – necklace / bracelet.  Stylish, and, most importantly, a unique gift from my daughter. Such scarves are made from natural fabrics – cotton, silk, chiffon, cashmere.
Using natural stone, such as agate or Czech glass. The main advantage is that the accessory can be worn as a single item or as a set: scarf + bracelet or scarf + necklace.
The mesoscooter is a  quartz massager in the form of a roller. It will allow mom to cope with a lot of cosmetic nuances at home and completely restore the density and relief of the skin.
If you supplement the device with properly selected cosmetics, this will allow the birthday girl to completely replace expensive salon procedures.
There are several types of massager: for the face, body or hair. Any device can be supplemented with  a care serum or a special meso-cocktail .
Electric  curlers will allow you to create spectacular Hollywood curls without damaging your hair. While the curlers will "work", mom will be able to do household chores without wasting time curling individual strands.
Due to special ionic conditioning, tangling of hair is prevented, only smooth and shiny hair.
Set for warming procedures with cosmetic wax . Such kits are designed for intensive care of the skin of the hands and feet.
Such procedures actively moisturize the skin, and paraffin cream warms and relaxes muscles, rejuvenates the skin, restoring elasticity.
It can be supplemented  with a set for cold paraffin therapy .
A device for moisturizing the skin of the face  is a truly necessary device in a modern city.
The device finely sprays the product, turning it into a weightless cool essence that instantly moisturizes the skin, refreshes it, and eliminates dryness and flaking. Replaces spa visits.
Top Anniversary Gifts by Interests and Hobbies Moms
Every woman has a favorite hobby and outlet, whether it's drawing, sewing, cooking, gardening or something else. Mom's passion can help you find the right anniversary gift for you.
Here's what you can give mom for her 50th birthday  if mom is a housewife and a culinary genius :
Salt tile made from natural Himalayan salt. Perfect for cooking meat, fish, vegetables, seafood. The main advantages of such a tile: uniform heating of the products, as well as perfect salting of the product, which takes exactly as much salt as it needs.

Fruit bowl. You can pick up a transformer vase, a two-tier model, an elegant fruit bowl made of glass, porcelain, marble or wood.

Beautiful jug with quality olive oil. An interesting gift for a mother for 50 years, which will decorate the kitchen of any housewife and preserve the quality and aroma of the butter.
Gift options  for a mom who loves to receive guests :
Cheese set. Consists of 10 elements: coasters, knives and boards. Serving cheese platter on the table will be not only of high quality, but also very beautiful.

Decorative cooling bucket. A bottle of good chilled wine, champagne or lemonade, served at the table, will come in handy during pleasant gatherings with friends and family.

Gift set of cutlery or serving tureens with a set of plates. Such gift sets are a versatile and useful gift that will last for many years.
For mom – autolady:
Orthopedic car seat cover. Such a product reduces driver fatigue and improves well-being during trips. And take care of the upholstery of the seat.

Stylish steering wheel wrap. It is better to choose a leather model with massage inserts that prevent spontaneous slippage under the hands of the steering wheel rim.

Professional fragrance based on essential oils for car interiors.
Ideas for gifts  for mom – a needlewoman:
Table lamp for needlework. Perfect for a creative mom. Due to the flexible tripod, the lamp can be directed to any chosen point. It also has three detachable lenses, allowing you to magnify and comfortably work on fine details.

Storage boxes for various accessories are useful devices, thanks to which mom can make creativity more comfortable. The main thing is to choose the optimal size with many departments.

Materials for mom's hobby. Goods for embroidery and drawing, felting or knitting, patchwork, scrapbooking, decoupage, for making jewelry, etc. If in doubt about the choice, it is better to present a certificate to the appropriate store.
Gift ideas  for mom-cottage resident:
Solar powered garden lamp. Luminaires accumulate sunlight during the day, and use it at night to illuminate the site. You can buy one of the following types of such lamps: bollards, hanging or wall, lawn, for example, in the form of balls or animals, for ponds or as a garland for trees.

A folding chair for convenient processing of beds – will allow mom to protect her knees and joints, reduce the load on them, and not injure vegetable and berry crops. You can complement the gift with gloves "with claws" for convenient weeding of the beds.

Garden vacuum cleaner – will surprise mom if she has everything. Fallen leaves and any other debris with such a gift is no longer a problem. With such a vacuum cleaner-blower, the cleaning time for a summer house or a plot is halved.
Universal gifts for Mom's 50th Anniversary
Of course, it is impossible to accurately name universal birthday gifts for mom, because all women are different. However, there is an up-to-date selection of the best ideas – something will surely come in handy for any mom and will please her on her anniversary:
Cooling pad . Headache, swelling, stress, back and neck pain, poor sleep. Here is a far from complete list of problems that your present will save mom from.
This is not an easy gift – this is a real magic wand that will give you a quality and carefree sleep, relaxation and comfort.
A bracelet made of natural stones  is the easiest and most affordable way to give your beloved mother elegant notes in your image, and at the same time let the positive energy of stones into your life.
Which since ancient times have been used not only as decoration, but also as an amulet from evil spirits. It is best to choose a bracelet or any other jewelry for mom with a stone according to the zodiac sign.
Leather wallet.  A truly high-quality thing is not only pleasant to receive, but also to give.
Branded sneakers of a good brand. Such a gift will allow you to put things in order in your pockets and bag, and will also become a stylish accessory for every day. A wallet with a name or an inscription looks especially interesting – a wish for the mother.
A jacquard  bedspread  is a gift that gives a special charm to any bedroom. First, luxurious natural fabric. Secondly, dense, but breathable. Thirdly, dense and durable.
This is a great purchase for mom for an anniversary, which will decorate any interior and add warmth and comfort to the house.
A Swarovski souvenir  is an excellent and very stylish gift for a loved one. After all, the Swarovski stones themselves are a living light, enhanced by natural rock crystal.
Unique beauty, warmth, aesthetics are the epithets that such products rightfully deserve.
Among the wide variety of figurines, you can easily choose the right option for your mother: a composition in the form of a zodiac sign, animals, birds, flowers, photo frames, clock figurines and much more.
List of practical gifts for Mom from son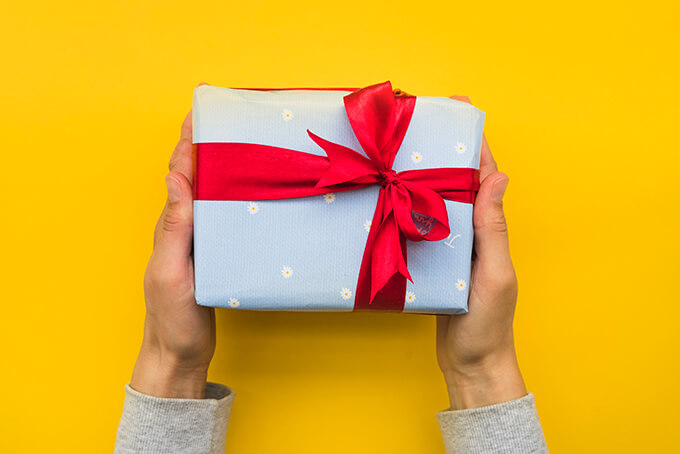 Practical gifts are those that will make life easier for your dear mother or brighten up her leisure time. Such gifts from my son include:
Electric grill.  A multifunctional, modern present from a son for his mother's 50th birthday. Allows you to save time by preparing your favorite masterpieces in minutes. It has three modes of operation: grill, barbecue and "oven". And, most importantly, it allows you to cook without oil and makes any dish healthier.
French press  (teapot). You can buy high and low, small or large. It can have decorative inserts, non-heating handles and much more.
It is better to choose from quality materials – heat-resistant plastic, tempered glass or steel. You can complement the present with delicious tea or a box of handmade chocolates.
Marinator.  Allows you to pickle mushrooms, vegetables, fish, meat, "Korean" salads. Easy to use: just load the necessary products and the device will allow mom to marinate in just one cycle – 9 minutes of work.
A toaster  is a useful device for delicious breakfasts, for the anniversary of 50 years. The toaster quickly reheats, toasts or defrosts slices of bread.
It is enough to choose one of the available degrees of roasting and lower the lever. And fragrant, toasted bread, whether for breakfast, afternoon tea or evening tea, is ready!
Window cleaning robot.  A high-tech version of what to give mom for 50 years from her son or daughter. A versatile and modern device will make your mom's life easier!
Any glass surfaces (be it windows or mirrors) will be quickly and efficiently cleaned without the participation of the mother, which saves time and effort. Even if the mother already has everything, such a present will certainly surprise and delight her.
What can I give mom for DR inexpensive
It is quite difficult to find a good gift with a small amount.
If you don't have money, but you want to make a good present, pay attention to the following list of mother's gifts for 50 years:
Decorative plant stand  – perfect for a mother who loves indoor flowers. A small piece of furniture that will transform the room and make it sparkle with new colors.
You can complement such a present with a decorative figurine, planter or miniature vase – a stylish accent in mom's room will definitely not go unnoticed.
Silkworm cocoons . Helping mom take care of her skin. Cocoons consist of useful fibers, contain amino acids that are able to penetrate into the deep layers of the dermis, nourishing and restoring the skin.
And with the help of cocoons, you can make a unique silk massage procedure at home, which will transform your mother's skin in just one session.
A set of forms for baking.  A practical gift for a 50-year-old mother who loves to spoil the household with culinary delights.
Forms can be silicone, steel with non-stick coating, aluminum, glass, detachable. You can buy as a set or collect in a gift basket in different shapes.
Cosmetic bag.  A great gift if there is no money for an expensive surprise. The most convenient is a cosmetic organizer or beauty case, in which there are many departments for cosmetics.
Such a gift will be an ideal choice not only for storing funds at home, but also for a business or family trip, camping, beach, etc.
A pedometer  is a miniature device that will allow mom to count steps, distance traveled and calories. Easily attaches to clothes.
The device is inexpensive, but at the same time it has good quality, convenience and stylish design. Depending on the model, it can analyze the quality of mother's sleep, determine its phases and duration.
Bathroom organizers  are useful and necessary accessories for any home. Devices can be of different shapes, sizes, attachment points. These accessories give the bathroom a unique look. It could be:
touch dispenser for liquid products or toothpaste;

organizers for sinks, showers;

wicker laundry basket;

wall hanging towel organizer.
Aroma candles,  which can be supplemented with an original candlestick, for example, in the form of a saw cut tree. A budget gift for a birthday girl who loves a cozy atmosphere in the house.
One of the most popular candles are natural wax candles with herbs. This type of candle, in addition to the unique aroma of herbs and honey, is used to attract well-being, peace and happiness.
Not everyone has the funds for an expensive gift. But not always expensive – it means good.
A few more ideas for what you can give mom for 50 years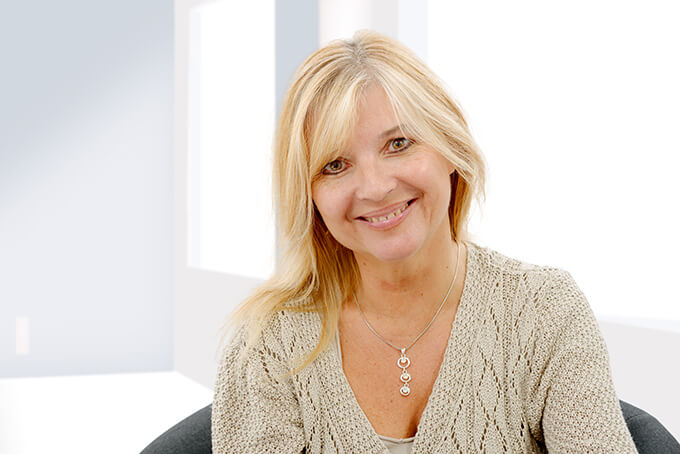 Each mother is individual – a business woman will like a chic writing set, a hostess mother will like a household item. When choosing a gift, rely on her interests and hobbies.
A few more good ideas, what a surprise for mom for 50 years can be done:
A woman who is 

fond of floriculture

 can be presented with a rare plant in a designer vase or a smart pot.

If mom 

likes making clothes

 , give her a sewing machine or a kit for her favorite art – this will be a great gift from her son.

If the birthday girl 

understands modern technologies

 as well as any advanced teenager, give her a modern laptop or smartphone.

For a collector mom,

 a new piece for the collection or a beautiful display rack will be a great gift.

If mom loves to cook

 , a great gift for her is a carving set (decorative carving of vegetables and fruits) or a large culinary encyclopedia in a chic gift cover. Such a present can be presented from a daughter.
What can you give mom for an anniversary, made by yourself
No matter how expensive the presented gift is, every mother still expects from her children, first of all, attention, and not a waste of money. Therefore, if you do not have a lot of money, you should not be upset.
Instead, you need to turn on your imagination and think about what to give your mother for 50 years in your own performance. In the process of reflection, you should pay attention to the following gift ideas for mom for 50 years:
Do-it-yourself sweater, shawl or mittens . You should not think that giving this present to your mother for her 50th birthday means hinting at the age of the hero of the occasion. In fact, stylish knitwear will only demonstrate your concern for your loved one.
Picture, towel or pillow with homemade embroidery . To decorate such a product, a variety of embroidery techniques can be used: cross stitch, beads, satin stitch, beads, etc.
A coverlet sewn from shreds  – reHaving sewed that you can give your mother a patchwork blanket for 50 years, you will surprise the birthday girl and guests with your skill and diligence.
Jewelry made from stones by the hands of children – earrings or beads made by your favorite child will definitely become a favorite accessory for any mother).
Plates, vases, caskets, decorated using decoupage technique – if the hero of the day is a domestic person to the core and attaches great importance to a beautiful interior and comfort, she will definitely like such a gift).
Memorable souvenirs
Puzzling over what to give mom for her 50th birthday, many children do not consider a gift in the form of souvenirs, considering them banal and beaten.
However, even among such products, you can find something original – it is enough not to spare the time and effort to find that very present.
There is no doubt that giving mom a souvenir for her 50th birthday is a brilliant idea, in the case of the following gizmos:
Portrait of a birthday girl, embroidered from her photograph . Such a gift will become a real decoration of the house and will cause genuine interest from guests for many years;
Commemorative medal or cup . It is believed that the presented souvenirs can be presented to mother for the 50th anniversary only if they are an addition to the main present. This recommendation should really be followed due to the low cost of the thing. Otherwise, the gift may not please the main character of the evening, but, on the contrary, disappoint and demonstrate your negligent attitude towards her holiday;
Wall calendar with mom's photo . You can add cute inscriptions to printed pages. In addition, by marking all the important dates (important for the birthday girl, we can even talk about the day the new series is released), you will show how much you care about your mother's worries;
Wall clock with a family photo . Such an original device in its appearance can have different design options. Another one, for example, involves 12 small-sized shots located along the perimeter of the dial in place of the numbers.
How to choose what to give mom for 50 years
Before you start looking for what you can give mom for an anniversary, you should think about what category of gifts can bring joy to the birthday girl. To do this, you need to answer the questions:
What will be good for mom

 ? Consider practical gifts that are a must for her. To make a final decision, it would be useful to pay attention to the parental home – perhaps just recently their washing machine broke down or the kettle broke;

What does mom want

 ? These may not be the most practical things, but ordinary female whims, but they can bring no less joy;

What is mom into

 ? Giving the hero of the day something to develop her favorite hobby is a win-win gift for the DR.
If you manage to find what to give mom for her 50th birthday, and it meets all three criteria, then the birthday girl will definitely get what she has long dreamed of.
Remember how, on the eve of the holiday, we wrote a letter together with my mother as a child, made wishes and, with bated breath, waited for the long-awaited gift on the name day … now we have grown up, and we ourselves can be those wizards, but for the dearest person – mommy.
To choose a gift that mom liked and made her eyes glow with happiness, just put a piece of your soul into it and use the following tips.
The first and basic rule is to be  guided by your feelings and emotions , because the gift is intended for the dearest person.
Joint gift.  For example, mom can make a common gift from both children or together with mom's parents (grandparents). The main advantage of this option is a larger budget, which means a better and more interesting gift.
Of course, you can  directly ask her  what she would like to receive, but most likely you will hear: "Nothing is needed, I have everything." This is absolutely not true, everyone loves to receive gifts, they just do not voice this fact.
For memory . Remember that any, even the most ordinary gift, can be made unique. It is enough to apply laser engraving or embroidery on it. For example, a dressing gown with mother's "family nickname" embroidered on the back will look very interesting.
When ordering a present from an online store,  consider delivery times . And, always have a backup option, as a low-quality item or a different size or style may come.
Give up figurines and key chains, better  concentrate on finding useful things for home and everyday life that will make life easier or brighter.
Favorite goodies  are always appropriate, they can be given both as a main gift and as an addition: natural marshmallows, marshmallows, nut pastes and other delicacies.
And be sure to remember, the weaker sex, refined natures, they love beauty, sophistication, so  be sure to place your surprise in a gift bag , box or wrap it in a festive package.
Another important recommendation is not to save on gifts for a loved one.
No need to buy cheap trinkets – by their appearance the price will still be obvious. If the donor does not have the opportunity to spend money, it is better to talk with the birthday girl and explain the situation – the mother will understand everything and will not be offended.
Do not forget to take care of the appearance of the presentation. The box should not be wrinkled or torn. The ideal solution would be a stylish gift wrapping with beautiful wrapping paper.
When you still manage to find what to give mom for her 50th birthday, do not forget about flowers – even the most sophisticated present needs a beautiful addition.
Bouquet.  Flowers for such a significant holiday should be accompanied by any present. And if it is an edible bouquet, then this is a great way to surprise your mother with an unusual and very tasty gift. It has 2 advantages: firstly, it is beautiful and very tasty, and secondly, it can be easily assembled with your own hands, which further increases the value of the presentation and saves your budget.
If you want to give the birthday girl something original, or she's just not a fan of cut flowers, present potted plants, such as an exotic orchid.
Alternatively, you can decorate the room in which the anniversary is celebrated with flower arrangements – so you can please not only the hero of the occasion, but also the invited guests.
There is an interesting video showing examples of birthday gifts for mom:
What is the best gift not to give mom for 50 years
Choosing what you can give mom for an anniversary, you should show maximum tact. The days when such age was considered advanced are long gone. Nowadays, a 50-year-old woman is considered quite young, which means that, like at 20, she deserves no less attention and recognition of her own attractiveness. For this reason, the idea of ​​presenting an Orenburg scarf to a birthday girl should not be implemented.
Similarly, the issue is with presents, even more frankly reminiscent of approaching old age. We are talking about anti-aging cosmetics and various kinds of medicines. It is important to demonstrate to a woman that over the years she has not lost her femininity and beauty. At the same time, it is believed that you can give your mother such things for 50 years, but only if the hero of the occasion herself expressed a desire to receive them.
It is still better to impose a taboo on some gifts:
"Old" gifts

 . Fifty years is an inexorable age, for mom this is the prime of life. Therefore, various blood pressure monitors, medicinal tinctures, medicines, anti-aging agents will only offend her. After all, a birthday is a holiday of joy and fun, so gifts should be appropriate.

Greetings from the past

  – photo frames, albums, books, photo calendars, etc.

Cheap gift

 , poor quality. If at the moment you do not have the opportunity to purchase a quality item, it is better to get by with a small symbolic present or home help to your mother from your son and help in setting the festive table from your daughter.

Cheap jewelry

 . In this case, everything is very difficult. Firstly, every woman is used to choosing for herself jewelry that she likes and suits her. Secondly, such jewelry quickly loses its appearance and causes allergies.

Difference in tastes

 . When choosing a present, do not forget that mom has her own tastes and preferences that have developed over the years, so you should not impose your idea of ​​\u200b\u200bfashion and style.

Certificate 

 

to the salon for an amount less than the minimum cost of the procedure

 . Agree, such a gift for which you still need to add your own funds.

Counterfeit branded items. 

 Such things are usually not of good quality. It will be unpleasant for mom if, for example, after a week the Chanel scarf is torn.

Gifts for the household

 . Socks, tights, soap sets, cleaning products and other things that cause only boredom, but not a festive mood.

Money. 

 Surely mom will give them back to you, for her, your time, which you devote to her, care and attention is more important for her.

A variety of gift coupons or certificates for something like that are now fashionable

 . For example, "parachute jump", "horse ride through the jungle" or "potters' circle". As the practice of time shows, and sometimes there is no desire to use it, especially when you are 50.

Only for yourself

 . Regardless of the holiday, gender and age, any person wants to receive a personal gift that only he will use, and not the whole family.

Vintage presents

 . Not every parent is an ardent fan of such things. As a rule, such things are expensive, but this does not at all guarantee that your mother will appreciate your gift.

Complex technology and gadgets

 . Such models will appeal to a young mother. At the same age, it will rather cause a lot of questions, and she is unlikely to need a lot of functionality. In this case, it is better to give preference to simple models.

Exotic plants, seedlings

  – look beautiful and interesting only in a flower shop or on a package of seeds. But in real life they rarely take root and die.

Impersonal things, 

 for example, a plain mug. In this case, it is better to present a mug – a chameleon with photo printing of the whole family.
It seems to many children that money is the best gift for their mother for her 50th birthday. This point of view is based on the fact that the tastes of generations vary greatly, and it is not at all easy to choose a present for an adult woman that would definitely suit her taste.
A cash gift is distinguished by its versatility – the birthday girl will simply buy what she really wants. Moreover, this is a great opportunity to help parents financially, as often many of them refuse financial assistance from their children.
However, money may not always produce the expected effect. Often, people aged perceive such a gift as a sign of indifference and unwillingness of the donor to bother with the present. If a truly worthwhile gift does not come to mind, it is better to spend money on organizing a festive evening in a restaurant or buying a certificate in your mother's favorite store.
When puzzling over what to give mom for her 50th birthday, try to avoid ideas related to bad omens. It is necessary to observe this rule, especially if the birthday girl belongs to the category of superstitious people. These are the following presentations:
Sharp, cutting objects

 (will bring quarrels, misfortune to the house);

Mirrors and candles

 (store bad energy);

Empty wallet

 (to lack of financial well-being), etc.
In addition, it is believed that giving mom clothes for 50 years is also not the best option. Generational preferences rarely match, and finding something that both sides would like is a real dilemma. In addition, you can simply miscalculate with the size and thereby either offend the birthday girl, or hand over an unnecessary wardrobe item that will gather dust on the shelf for years.
Conclusion
What to give mom for her 50th birthday is not an easy task, you will have to sweat a lot to get exactly the present that can please and touch your dearest woman. Of course, the easiest option is to ask the birthday girl what she would like to receive for her birthday. However, it is better to make an effort and arrange a surprise in order not only to hear words of gratitude, but to cause real delight in mom.