Birthday is a bright and joyful holiday. On this day, I want to please the birthday man or the birthday girl with a good gift, but not always people who choose a present have an impressive budget. Finding a gift is always a rather difficult task, but when the budget is also limited by rigid limits, choosing an inexpensive birthday greeting becomes even more problematic.
Below you will find a large list of ideas for what to give inexpensively for a birthday when there is very little money in your pocket, and DR is on your nose.
This guide contains the best solutions for what you can give an inexpensive but interesting birthday present. And also current selections, taking into account different addictions, preferences and age of the birthday man. And tips, after reading which, you can choose a budget item for a birthday or anniversary, handing over which you will certainly see sincere delight and joy in the eyes of the recipient.
TOP 82 ideas of what to give for a birthday inexpensively
List of the best inexpensive birthday gifts:
French press for making tea or coffee.

Waterproof phone case.

A mat for yoga or fitness for a woman or weights, dumbbells or other sports equipment for a man.

Warm and soft blanket (with or without sleeves).

Neo-cube is a fun souvenir, a magnetic constructor for mental relaxation.

Business card holder.

Antibooks are funny and sometimes even shocking book covers.

Luminous shoelace.

Colored crayons for hair.

USB vacuum cleaner.

Gum for hands.

Smartphone mount on hand.

A set of pens with invisible ink.

UV dryer for shoes.

Barbecue grill.

Shaped molds for ice.

Electronic candle.

Warm wool socks.

The famous Chinese fortune cookie.

Piggy bank.

Original keychain: with a car number, with a flashlight, with a zodiac sign.

Board game for the company.

Sports bottle.

Pedometer.

Cooling towel for training.

Tetris.

Suitcase of tools for the house, a garden, equipment.

Gift box with natural handmade soap.

Monopod.

Fondue set.

Flexible phone holder.

Shower radio.

Thermo mug.

Cool alarm clock: dumbbell, in the form of a rug, running away or flying away, light, with a target.

Gingerbread or other handmade sweets.

Soccer ball.

Combined model of technology.

Shaker.

Summer accessories: mattress, beach towel or bag, fins, swimming mask.

Army dry rations, a set of space food in tubes, a survival kit.

Multifunctional shovel 10 in 1.

A small fluffy rug in the bedroom or doorway.

Diary of training, gardener, cook.

Umbrella.

Slippers are reflex massage.

Comb: massage, comb, Tangle Teaser.

Rolling pin with carved patterns that are imprinted on the dough.

Stylish money clip.

Pizza knife included with pizza.

Book safe.

Sets for growing plants, microgreens, pots and spatulas, automatic watering system in the form of balls, decorative garden figurines.

Gift glass in a nickel-plated glass holder.

Various puzzles (exclusively for those who like to solve them). For example, the famous Perplexus ball.

Shower or kitchen faucet lighting, tourmaline shower head.

Decorative sofa cushion.

Magnetic darts.

Original shtoff.

Desktop or wall glider.

Paracord is a survival bracelet.

Basket: for picnic, harvest or mushrooms.

Himalayan salt bar for roasting meat, vegetables, etc.

Breadbox.

Vitamin set of jams and jams, for example, from pine cones, roses, tangerines.

Cool silicone molds, for example, for ice shots.

Stylish cap, baseball cap, panama or summer straw hat.

The speaker opened the gift to a person with a good sense of humor.

Kitchen gloves, for example, in the form of bear paws. You can add an apron. For men – black leather, for women – linen or lace.

Cover for documents.

The box is a surprise. For example, with accessories for a fisherman or a coffee lover.

Photo album in scrapbooking style.

grasshopper.

Lamp-panel for reading books.

Phyto pillow with fragrant herbs and inflorescences for a comfortable stay.

A set of coasters for hot or bonfires for a home bar.

USB – heated mug holder.

A series of fridge magnets with pictures taken together.

Key fob – radio search engine for keys.

A jar of natural peanut or almond butter.

Products and accessories from the bath series – natural salts and bombs, oils, natural sponges, brooms, buckets, ladles and basins made of soaked wood, konjac sponge, bath kilt.

Carving set.

SPA socks or gloves, peeling socks.

Electric brush for massaging or washing the face.
Cool gifts that are inexpensive
Buying a birthday present for a loved one, friend or just a friend is a serious matter. However, the gift itself should not be serious – such presents can be left to bosses or colleagues.
List of cool and interesting, but inexpensive gifts:
T-shirt with a cheerful print. Such a gift should evoke only pleasant associations. In a special photo studio, you can put an image of your favorite group of a birthday boy or a birthday girl on a T-shirt, or you can buy fabric paints and make the thing yourself.
Chocolate postcard. Alternatively, you can give a small figurine of chocolate. Surprise is suitable as an additional or main gift for a sweet-toothed birthday boy.
Decision roulette or magic ball of predictions. A funny present to give for your birthday.
The meaning of such objects is as follows – you ask a question, then spin the roulette wheel or shake the ball, and they give you an answer or a mysterious prediction.
TOP original ideas Inexpensive birthday gifts
Do you want to please a friend, friend or loved one with a good gift, but if there is little or no money? Don't be discouraged: you can pick up an original gift even on a small budget. For example, by giving one of these:
Set – mushroom farm.  An original gift that will allow you to enjoy fresh and tasty mushrooms all year round.
There are no difficulties with growing – just follow the simple instructions, spray the box with micelles and collect the freshest mushrooms in a couple of weeks.
An electronic frame  is a modern device for a long memory. Simply download your favorite pictures and watch them in slideshow mode.
Also, even in the most budget models, there is an alarm clock, a clock and, among other things, a calendar.
Inflatable sofa – lamzak.  The best inexpensive gift for a person who loves to travel, go to nature and just lead an active lifestyle.
Lamzak is a high quality inflatable sofa that inflates in 2 seconds – with a swipe!
A large mug (0.6 l.),  so that you can pour a lot of tea or coffee at once and not often run to the kitchen. You can complement this gift with your favorite sweets.
Fast charging for the gadget – significantly reduces the charging time of the phone, which has become an urgent issue in the modern world.
Minerals for water  (shungite, quartz or flint). With such a gift, it is not necessary to go hiking for spring water.
It is enough to pour the crystals into a container with ordinary water, insist and enjoy filtered water, which tastes like spring water. And, most importantly, enriched with very important trace elements, minerals and other useful elements.
A bottle of wine or other drink in a gift box . The best versatile birthday gift option. Depending on the gender and preferences of the birthday person, you can choose a bottle of rose wine, champagne, liquor, gin, etc.
Practical cheap birthday gifts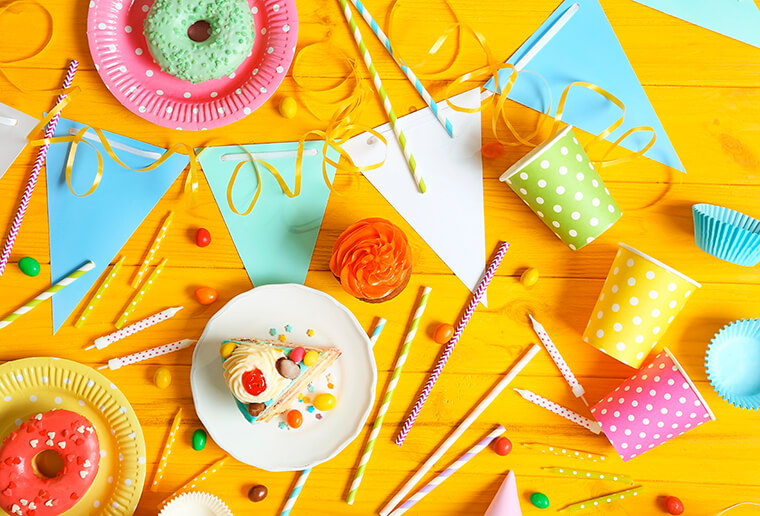 The main thing is not the value of the gift, but its practicality. If some thing is definitely useful to a birthday man or a birthday girl, feel free to buy it and give it – most likely, they will only be happy with such a present. Best Gift Ideas:
Compact storage box for small parts. A good and inexpensive gift for a man. For a girl, you can pick up a beautiful and roomy jewelry box.
Travel pillow. The set also includes an eye patch for sleep and colored earplugs. Suitable for those who often travel or business trips.
Leg hammock. Inexpensive and original birthday gift with which you can relax while working at the table. It can be placed at home or at work – where it will be more convenient for the birthday person.
Original and inexpensive gifts for a woman on her birthday
Do you want to give a bright, but at the same time a budget gift to a woman? Then you should get a little creative and come up with a memorable surprise that your girlfriend, girlfriend or acquaintance will never forget in her life. If you do not have such ideas, feel free to use the following:
Bound tea  is an original gift, distinguished by its excellent taste and aesthetic appearance. It is a small tea ball that blooms when brewed into a flower, bewitching with its beauty.
Such tea will become a universal gift for mother, sister, girlfriend or colleague.
Universal 100% aloe gel  is a skin care product that will suit any woman, regardless of age and skin type.
Natural beldi  – will cost quite inexpensively, but at the same time it has many positive properties.
Beldi is an African black soap. It is made on the basis of ground herbs and organic oils. Moroccan soap was invented in Morocco and has been used in Hammams since ancient times.
The rose quartz mesoscooter  is a popular massage roller with a lifting effect. It has a unique energy and makes the skin more elastic, soft and healthy. After all, rose quartz has long been considered a source of health, beauty and love.
A transparent watering can with a long spout  is perfect for daily care of indoor and outdoor plants. An elongated narrow spout will allow you to direct the flow of water and easily reach the roots of plants.
Gift set of textiles for the kitchen.  The kitchen is a place filled with delicious aromas of all kinds of dishes prepared by the hostess.
In order to cook all these goodies, hostesses need to have a certain set of kitchen accessories with which they can not only easily, but also safely cope with the task. Here's what you can give an inexpensive girlfriend and not only:
Kitchen towels.

Apron and potholders.

Linen or bamboo napkins for serving.

Organizer for knives.

Kitchen timer or scale.
Patches under the eyes  are one of the most desired gifts among women, without which it is difficult to imagine any girl's cosmetic bag. These are hydrogel "petals" under the eyes, impregnated with a special serum, which in 10 minutes remove puffiness, dark circles, moisturize and care for delicate skin.
Scrapbooking set . A gift for a creative person and one of the most popular types of needlework that has conquered the world. It consists in making bright and unusual photo albums using special tools and materials.
Women are finicky creatures, so you need to approach the choice of a birthday present with all seriousness and responsibility.
Choosing a good inexpensive gift for a woman is difficult, but you can – just use the following ideas:
Girl. Give the girl a beautiful keychain or a pendant in the shape of a half heart. Leave the second part with you, and you will remember your beloved when she is not around, and she will remember you. An inexpensive and very romantic birthday gift that your sweetheart will definitely like.
Zhenya. You can give your beloved wife a set of natural cosmetics for her birthday. It can be a body scrub, bath salt, hair oil or a good hand cream. Such a gift will always come in handy for a woman – the main thing is not to give anti-aging cosmetics so that the birthday girl does not think that you are hinting at skin problems.
Girlfriend . Give your best friend a funny pillow or an anti-stress toy. It can be made in the form of a birthday girl's favorite cartoon character or any object – the main thing is that the toy is filled with synthetic granules that are pleasant to the touch.
Mom. A good gift for mom is a live flower in a pot. The plant will not wither a few days after delivery, the mother will be able to take care of it for a long time. You can give hyacinths, violets, anthuriums and any other flowers. You can also buy a plant in a jar – an original set for self-growing. Perhaps your mother will be interested in growing a small tree on her own.
Sister . You can give your sister a stylish scarf – this is a win-win option, because girls usually have several scarves of different styles and colors in their wardrobe that fit different clothes. Even in fashion brand stores, you can find inexpensive options for both light summer and winter scarves.
What to give a man inexpensively for his birthday
Here's what can please a representative of the strong half of humanity and not ruin your budget:
Keychain – an eternal match . It will become a reliable friend and assistant to a fisherman, hunter and just a lover of outdoor activities. It has a simple principle of operation, burns longer than the usual wooden counterpart, does not burn hands, and is not afraid of water.
A set with chocolate tools  is an interesting gift for a young man. Screwdrivers, a hammer, nuts, screws and other "male" devices – he probably has all this. But from delicious dark chocolate – for sure not!
A paper watch  is a great option that you can give a man inexpensively. Ultra-light, durable, waterproof, shock-resistant, energy-efficient, stylish – and all this is about watches made of "paper" (tuvek).
There are a huge number of designs, so you can easily choose the right model for the style and taste of your friend or loved one.
USB lighter.  Nowadays, conventional gas lighters are losing their popularity and they are being replaced by modern and reliable USB models.
And, most importantly, they are perfect not only for a smoker, but also for an outdoor enthusiast to quickly light a fire, even in rain and strong wind.
Multitool  is a multifunctional tool designed to perform many diverse functions.
So one main tool can contain up to 30 useful devices, for example, wire cutters, a knife, a file, an opener, an awl, a saw, and many others. And, thanks to its compact size, a man can take it with him anywhere: he can be used at home, in the country, and at work.
Believe me, working with such a tool is easy and pleasant, the birthday boy will not even notice how your gift will become an indispensable partner for him in any work!
What gift to give a man to be original and inexpensive?
Guy. You can give your soulmate a youth thermo mug. This is an inexpensive but very useful gift – the birthday boy will take her to work, walk or outing into nature, and he will always have hot tea or coffee.
If your boyfriend drives a car, you can give a model that charges and heats up from the cigarette lighter.
Husband. You can give your beloved husband for his birthday an inexpensive, but high-quality accessory. It can be sunglasses, a stylish men's belt, a tie or a bow tie.
If you've lived together long enough and you know his size and clothing preferences, you can give him a shirt, sweater, or pullover.
Friend . You can give a friend something for the computer – even if he is not a gamer, most likely he has such a thing at home. You can give not just a mouse or keyboard, but something original – a USB warmer for a mug or a USB fan.
Papa. A wonderful and inexpensive surprise for dad is a flask. This gift is especially good if dad is fond of fishing, hunting, or just likes to get out into nature.
You can also give an inexpensive hiking compass, a flashlight or a quality lighter – these things will definitely come in handy for dad when traveling to the forest or to the river bank.
Brother. A wonderful gift for a beloved brother is a practical thing, for example, tools that are useful in everyday life.
An example of such a gift: a set of tools in the form of a grenade, a multifunctional screwdriver or a shovel, a personalized penknife or a wood burning kit.
Inexpensive, but very interesting gifts for family and friends
Believe me, in the modern world there are many ideas on how to impress and please a person on their birthday, no matter who they are.
Moreover, the price of such a gift can be minimal. Here's what to give for a birthday inexpensively and creatively:
Checkbook of desires.  Do you want to surprise a birthday person – a sister or brother, a loved one and more? Give a checkbook of fulfillment of desires! It contains coupons that can be used at any time.
It is enough to select a check and hand it to the performer. The checkbook can be purchased ready-made or you can make your own.
Ant farm . Formicarium will not leave anyone indifferent. Children – a brother or sister, nephews or children of friends, will be able to take care of small pets with great interest.
Ant farm is also a powerful anti-stress. At work or after work, a colleague will be able to look at the workers and enjoy how this mini-universe develops.
Salt lamp in the form of an uncut piece . A very useful and eco-friendly gift for DR. Such a night light is a natural air ionizer, strengthens the immune system, raises vitality.
It fills the house with positive energy, giving warmth, health and comfort to a loved one. The cost of such a presentation is from 500 rubles.
Chess for three  will be an excellent solution to the problem of finding an original and memorable birthday present.
This chess is similar to the traditional version of the board game, but has its own rules, a longer duration of the game, and most importantly, it will allow you to play with 3 friends at the same time.
A year's supply of socks  is a cool and very practical gift for any representative of the male half, which will delight all year round.
This gift option can be purchased both in the finished version, and assembled independently  in a gift box or in the form of a bouquet .
And, most importantly, deciding to make such a gift – you are technically original, save the budget and discourage any member of the stronger sex!
Manazhnitsa  – will please your mother, sister or your girlfriend. It is a single-portion dish, divided inside into several cells, which allows you to put different food on one plate without mixing it.
The dish made of wood or bamboo looks the most interesting.
Universal Edible Birthday Gifts
Sweets, pastries and various delicacies are the most relevant birthday gift options that you can buy at any store.
But it is best to make edible souvenirs with your own hands, taking into account the tastes and preferences of their birthday person. The best options for such gifts can be:
An edible bouquet  is the most delicious gift. It will decorate any holiday. In addition, you can not only admire it, but also use it for its intended purpose – that is, eat it.
And, most importantly, it can be collected and presented not only to a woman, but also to a man.
For example, here is what you can collect a bouquet from:
Sausages and cheeses.

Small bottles of alcohol or soda.

Vegetables or fruits, nuts or dried fruits.

Small soft toys.
Oriental sweets  are a real find, what a budget gift to give for a celebration. Turkish delight, baklava, pomegranate jeserie, cherry jam and much more, created according to traditional oriental recipes.
In the manufacture of oriental sweets, only natural ingredients are used, and in ancient times, oriental sweets were worth their weight in gold and were considered the food of emperors.
A gift set of sauces  is an original present that will become an inexpensive and excellent holiday compliment.
Such sets may include jars of unusual Siberian sauces: honeysuckle sauce for poultry, lingonberry sauce for meat, sea buckthorn sauce for fish or seafood.
Food set  in a special box or basket. For example, "Italian", which can be collected: olive oil, olives, baguette, sun-dried tomatoes, etc., depending on your budget.
Chocobox or sweet postcard.  This is the best answer to the eternal question "What to give inexpensively?" With the help of a choco box, you can congratulate, say thank you, and show how dear you are to the person to whom you give it.
A small meat box , such as jerky. The best option to please the lover of meat delicacies. There are several types of meat in a box with a cool design: beef, venison, horse meat, pork, etc.
After all, even a resident of the metropolis should be prepared for anything. You never know when you will find yourself in a forest far from civilization. With your gift, wherever the birthday boy is, the set will save you from hunger.
DIY gifts for a birthday, if there is no money at all
You can give a birthday gift that is made by yourself – this is both an inexpensive and priceless option – you made it yourself, which means it automatically becomes exclusive.
Such a gift will please the birthday boy or birthday girl and give a lot of positive emotions.
DIY gift ideas:
Postcard. 

Even such a banal gift can be made "with a twist." You can make a postcard yourself – draw it, mold it from plasticine or use the scrapbooking technique. Inside the card, write the most sincere and warmest wishes. This will require a minimum of costs.

Chocolate in individual packaging. 

Buy a chocolate bar, take off the wrapper and exchange it for a funny postcard with warm wishes, congratulations and drawings. You can attach a photo of a birthday man or a birthday girl to a hand-made wrapper.

Photo collage. 

To please a loved one, print out some of your joint photos and make a photo collage. In this case, you will only spend money on printing pictures and buying paper. Alternatively, you can make a photo frame decorated with improvised materials.

Funny mug with your own hands. 

Buy an ordinary one-color mug in the store and draw a funny picture on it with special paints or write the name of the person who is celebrating a birthday. You can also cut out a stylish mustache and glue it to the mug for an inexpensive and very fun surprise.

Wishes in balloons. 

An inexpensive gift for your boyfriend or girlfriend. On this day, give balloons, in each of which hide a note with congratulations, favorite entertainment of the second half or desires. When the birthday boy bursts the balloon, he will read the note, and together you can complete the puzzle.
Tips: How to Choose an Inexpensive Birthday Gift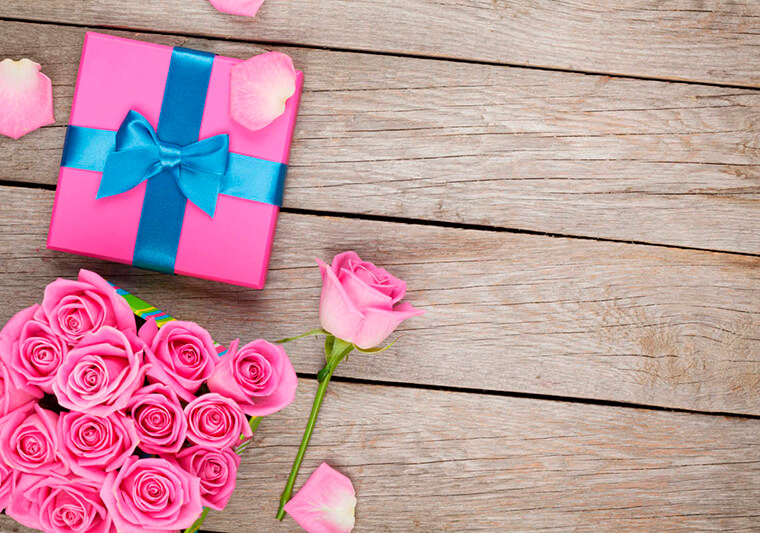 Some people who choose a birthday gift for a loved one, friends or family think that it is impossible to find a good and at the same time inexpensive option.
This is not so – just use your imagination!
Buying a birthday gift is not all, it is also important to present it correctly. Here are some tips to help you choose and give the best gift for a birthday boy or girl:
Do not worry if you do not have money for a chic present – if the birthday person is your relative or loved one, and he knows how to accept gifts, there will be no problems. Some believe that it is inappropriate to give inexpensive things – in this case, you should think about who this person is to you and whether he really sincerely wants to be friends and communicate with you.

If you want to make a surprise, do not ask directly what the birthday boy or girl would like to receive for her birthday. Observe what the person is talking about and paying attention to. Perhaps in the process of this you will understand what he dreams of and what he would like to receive as a gift.
Do not miscalculate with a gift if there is no money, the following recommendations will help you on how to choose the right inexpensive birthday present and what you should pay attention to:
The main rule is to  buy useful gifts  and, if possible, something that can be used daily.
The budget for a gift is limited and you decide to give a hand-made gift, then it  should not be  made just as.
Never ask "what to give you?"  This is no longer a gift, but a deal.
If possible, buy gifts not before the holiday, but all the time, you see something interesting, take it. Then you will always, for any event, be ready, selected and bought a surprise. And the main bonus is that the budget will not suffer.
Joint gift.  So, if the gift is intended for a loved one, for example, a sister, then you can make a general surprise together with your parents or grandparents. The main advantage of this option is a larger budget, which means a better and more interesting gift.
Do not make gifts for yourself,  but choose them for your friend. You do not have to choose YOUR favorite color, style of clothing that YOU like. Think about the recipient, not about yourself. Believe me, your points of view are very, very different.
Check for receipts and price tags .
Remember, any even a symbolic inexpensive gift must be  placed in a gift bag , box or festive packaging.
Inexpensive gifts that are better not to give on your birthday
When choosing what to give inexpensively for a birthday, you can easily make a mistake. Not every budget item is suitable as a gift.
Some presents can not only spoil the mood of the birthday man, but the whole holiday. To avoid this, stop buying the following items:
Money. 

This gift becomes especially inappropriate if you have a small budget. It is better to choose an inexpensive, but practical or original gift. Money is given if there is no time to choose a present, and there are no more ideas.

Banal things. 

You should not buy and give inexpensive, but banal things, try to use your imagination and find an original alternative. For example, instead of a pair of simple socks, you can give a year's supply, instead of a cardboard box with printed standard congratulations, give a musical or large 3D postcard, instead of a photo frame, give a frame in the form of a tree for several pictures.

Cheap copies of expensive things. 

In the weather for a bargain, you can easily make a mistake – for example, you should not buy low-quality fakes. If you give a girl perfume for 200 rubles, which should cost more than one thousand, most likely, she will not even use them because of the non-original and even unpleasant smell. The same applies to fake branded items that will tear after a few days of wearing. Choose inexpensive, but high-quality things from unknown, but reliable brands.

Used things. 

On ad sites, you can find equipment and things that people sell – they have already been used, but are several times cheaper than a new model in a store. It is not worth buying this – you will pay less, but buy a thing that may have some flaws. It is better to give a cute souvenir or a handmade gift.
Various clothes, socks, underwear . Not the best birthday present. Firstly, this is a rather stereotypical gift, and secondly, there is no question of any holiday here. In addition, if the gift is not intended for a loved one, then such things are taboo.
Hygiene kits . Faceless gifts, about which there are already jokes. Such funds, of course, are necessary and necessary, but any person is able to acquire them himself, and they do not carry a festive atmosphere.
Gifts – excuses . This includes various trinkets, souvenirs, frames, and more from the nearest supermarket.
Anti-aging cosmetics, weight loss products and more,  with a hint of imperfections. Believe me, any woman already knows when and what to use. And even if you "didn't mean anything like that," unpleasant emotions will still remain.
You should not buy  things for general use, in everyday life . In order for the birthday person to feel the holiday, gifts must be of a personal nature.
Cheap jewelry . In this case, everything is very difficult. Firstly, every woman is used to choosing for herself jewelry that she likes and suits her. Secondly, such jewelry quickly loses its appearance and causes allergies.
Certificate  to the salon for an amount less than the minimum cost of the procedure . Agree, such a gift for which you still need to add your own funds.
This also includes certificates, for example, to a restaurant for one person.
Gifts with a joke, comic . There are very interesting options in this category of presentations, however, the main thing is to know the "golden mean". Otherwise, you can offend a person or put him in an awkward position.
Conclusion
As you may have noticed, it is not necessary to give expensive things for a birthday. The main thing is a little imagination, a pinch of patience and a drop of a sense of humor. Done: the budget greeting is ready, all that remains is to give it to the birthday boy or girl and enjoy the WOW effect!
If you do not have money, this is not a reason to be upset and refuse an invitation to a birthday party. Buying a gift for a birthday can be profitable and budget-friendly. You can pick up an inexpensive, but practical or original gift that will delight the birthday man, cheer him up and remain in his memory for a long time.