The birthday of your son, nephew, godson, grandson or child is approaching – which means that you definitely have a question: what to give the boy. After all, at first glance it seems that he already has everything. And besides, I want to pick up an interesting thing so that he does not get tired of it the very next day.
Today it is very difficult to buy and choose something specific, because manufacturers are creating more and more exciting and funny toys and gadgets, store shelves are bursting with variety.
Also, representatives of the stronger sex from early youth are picky. If things are much easier with girls, then for the prince to find something worthwhile and practical is a large-scale problem.
And so that the boy does not get tired of your gift on the very first evening after delivery, be sure to take into account the birthday boy's hobbies, his hobbies, age and temperament. And also gift tips and recommendations for choosing a present will come to your aid. And, most importantly, a huge guide, divided into a range of presentations by age categories. Therefore, you can easily find excellent solutions to the question of which birthday present for a boy is better to choose.
TOP 160 ideas What you can give a boy for his birthday
3D pen.

Digital microscope.

Watch phone.

Neocube

Board games – strategies.

A set for research on robotics.

Play tent, Indian wigwam.

Interactive pet.

Home planetarium, if the boy is interested in space.

Educational children's tablet.

Set for physical or chemical experiments.

Electronic designer.

Magician's suitcase, which contains everything you need to perform magic tricks.

Alarm clock with a target.

Bow with arrows.

Boxer set consisting of a punching bag and gloves.

Projection home shooting range.

Apparatus for making popcorn or cotton candy.

Archaeologist set complete with dinosaur figurines.

Football, basketball or volleyball.

Dry pool with balls.

Scooter – regular, stunt or electric.

A trampoline is an inflatable home or outdoor trampoline if the boy lives in a private house.

Spy kit.

Racing diving boat on radio control.

Slide projector.

Children's metal detector.

Combined model of military equipment, aircraft or ship.

4D encyclopedia.

Shadow play.

Children's crossbow.

Swedish wall or home sports complex with rings and horizontal bars.

Game console or game for it.

Darts.

Designer 6 in 1 on a solar battery.

VR virtual reality glasses.

Set of radios.

Bicycle with a set of protective equipment, children's velomobile, mountain bike.

Robot is a transformer.

Paracord bracelet – an accessory for "survival".

Quadcopter.

Monster truck.

A synthesizer, a guitar or an electric guitar is a gift for a future professional musician.

Panel – a flashlight for reading books.

Headphones – luminous, wireless, lightning.

UFO toy saucer.

Sports kite.

Children's meteorological station.

Children's workbench with interactive "male" tools.

Slingshot with soft bullets.

Busyboard.

Railway.

Table hockey or air football.

Expandable roller skates.

Helicopter with radio control gyroscope.

Smart bracelet.

Children's action camera.

Lego.

Electric motorcycle.

A set of hangers – a plate on the doorknob with cool signatures.

Computer accessories: gaming headphones, a mouse, a pad with a gadget recharging function, a webcam for chatting with friends.

Hockey skates, stick with a puck.

Ball-perplexus.

A book with stickers that the birthday boy can decorate notebooks, a pencil case, gadgets or a backpack.

Green cube for growing a plant.

Funny interactive piggy banks – chewing, laughing, with disappearing coins.

Solar train model.

Tubing, speed ice, snow thrower for winter fun.

Crystal growing kit.

Children's lotto, chess.

Set with cinematography. Comes with discs and a spinning platform to create your own animation.

Magnetic easel. You can add paints, pencils or double-sided felt-tip pens.

Interactive globe.

Rollers for shoes.

Ring throw.

Flexible silicone keyboard.

3D metal puzzle.

A series of comics based on the boy's favorite series or movie.

Electronic book.

Cool case for your phone or other gadget.

Bicycle accessories – bicycle lamp, LED-backlight, bicycle bag, smartphone holder.

Transbots.

Set for the manufacture of alarms.

Tesla Plasma Ball.

Flexible track.

The scratch map is a fascinating assistant in the study of geography or the starry sky.

Slimes or a kit for making them.

Nerf blaster.

Balance.

T-shirt with a graphic equalizer that moves to the beat of the music and glows with vibrant colors.

Prefabricated parking or garage with cars.

Pogostik – a simulator for jumping.

Robofish.

Funny slippers, for example, in the form of animal paws.

Set – an aquarium for growing crustaceans / shrimps.

Children's machine – an airbrush for a tattoo.

Lava lamp.

A mask and snorkel for swimming, fins, a cool mattress, for example, in the form of a shark for summer fun.

Set for badminton, tennis, ping-pong.

Programmable robot.

Snapshot camera.

Dock station.

Baseball cap, for example, with Led-backlight.

Joystick for games.

Combined board for magnets and drawing with crayons.

Graphics tablet.

Table sea battle in a suitcase.

Multifunctional compass for orienteering.

Football set – inflatable goal and two balls.

Jigsaw set.

Children's weather station.

A keychain, for example, with a flashlight, a flint, a search engine or a cartoon character figurine.

A tablet on which you can draw with a light pen.

Big puzzle from 1000 pieces.

The Young Detective's Laboratory is a wonderful set that will introduce the birthday boy to the basics of forensic science.

A universal source of energy for charging gadgets, preferably in a cool shape.

A Lego mug is a great gift for a construction lover.

Interactive poster with fun activities.

The portable speaker, for example, is one of JBL's most popular.

Aqua farm – for the study of small underwater inhabitants.

Tank – amphibious on the control panel.

Spy pen with hidden video camera.

Basketball hoop for room door or inflatable basketball stand.

Children's night vision device.

Fashionable sneakers or baseball cap with Led-backlight.

Kaleidoscope.

Tarzanka.

Large poster – coloring book.

Pocket rod.

Spyglass.

Designer – Velcro.

Flip case.

Weapons with a laser sight.

A chameleon mug, for example, with an indicator in the form of a battery.

Anti-gravity machine model.

Candy thief machine.

A set of soldiers with military equipment.

3D night light for a room in the shape of a superhero.

Tops and arena for them.

The grab toy is a new generation of entertainment.

Gifts for a young naturalist – children's binoculars, a digital compass, a thermos, a smart backpack, a gift 4D wildlife encyclopedia, a sleeping bag, a headlamp.

A set of sculptural clay for modeling or a set of kinetic sand.

Multitool in the form of a keychain or bracelet.

Stickbot is an animation studio.

Gel-transformer for safe children's chemical experiments.

Themed set of a policeman, military or other character.

Tetris: classic, case or keychain.

Prefabricated rocket launcher.

Bed in the form of a racing car or a spaceship.

Tellurium is a desktop device for a young astronomer.

Computer speakers with light music.

Interactive bracelet in the form of a reptile. Hit this year!

Treasure hunter's suitcase with a treasure map, pirate accessories and a collection of gems.

Play toothbrush (electric).

Armchair – a bag, for example, in the form of a soccer ball.

Lightsaber.

Desktop organizer-designer.

A large suitcase with various drawing stationery, such as 3D markers.

The ball is chewing gum with an electric pump.

USB electronic drum set.
Inexpensive, but very interesting gifts for a Boy on DR
It is not always possible to consider and buy something significant, and often you have to get out and pick up a toy with a rather tight budget.
To make your search easier, below is a list of the most relevant and worthy gifts for a young tomboy that will definitely please him.
Airplane glider – throwing . A toy that has gained immense popularity among boys of preschool and school age.
Due to the aerodynamic design, the aircraft can change direction, make a dead loop, fly in a circle and return back to the hands.
Polygonal model for assembly.  An interesting gift for a boy of any age who is fond of modeling.
The set consists of elements made of wood, cardboard or plastic, with which the boy can assemble a three-dimensional object, such as a dinosaur head or a ship.
The main construction technology is gluing, however, if the gift is intended for a teenage boy, you can choose a set that uses construction, lacing and various types of fasteners.
A gift box of magic beans  is a magical surprise for a Harry Potter fan and other sweet tooth. They are sweets (beans) with nasty and not very tastes, for example, banana, cherry, earthworms, dirt, even earwax and many others.
A fun gift under the motto "Risk in every candy!", because until you try, you won't know what taste you got.
Led shoelaces that glow in the dark . This budget gift will definitely please the birthday boy, especially if he likes to stand out and emphasize his uniqueness. Multiple light modes let the boy choose his own rhythm.
A gaming mouse pad  is a great surprise and an important accessory for a boy who is passionate about computer games.
A large rubber-based fabric gaming pad will create a comfortable gaming environment in games of various genres.
You can also pick up a rug with a photo of the birthday boy, with the image of your favorite game and complement the gift with a  gaming mouse or keyboard with a light effect .
TOP of the coolest gifts for a Boy
You should not dwell only on banal gifts, because you can please the boy with an unusual item.
For example, here's what an original gift you can surprise a child on his birthday:
Personal laboratory  – a real scientific laboratory right at home. The presentation includes everything you need: chemicals, equipment and a detailed instruction book for amazing experiments.
Dumbbell alarm clock . The child gets up hard in the morning to study, the sound of the alarm clock makes him apathetic – then this gift is for him. It is not easy to make an invigorating sound, in order to turn it off, the boy will need to raise the alarm clock 20 times, only then it will turn off. Double effect, woke up and immediately did a mini-exercises.
Telescope . Buying such a gift for a boy means giving him a whole new world full of distant planets and incredible space travel.
It's not just a toy, it's the first step into the world of astrology. In addition, a children's telescope practically does not differ from an "adult" one: it has a simpler assembly and a smaller size.
Stereo earphone and, for example, from the most popular JBL series. Safe, super lightweight and easy to handle, these headphones are perfect for even the smallest music fans.
Depending on the age of the boy, you can choose: overhead, which are considered the safest for children, liners, in-ear or play.
The car-shifter , causes delight not only in children, but also adults! It is controlled by a unique bracelet that is attached to the arm and allows you to control the car with gestures. The car can rotate 360 ​​degrees, drift, roll over and even drive upside down.
Augmented reality electronic mask . An amazing mask that will plunge the boy into exciting adventures. With a mask, depending on its model, the child will be able to reincarnate as a brave Autobot scout, transformer or any other hero of the universe.
The main advantage of the mask is that it gives access to a three-dimensional image that is displayed on top of the surroundings. Right in the room through the mask, the boy will be able to see opponents, shots and more. The mask only needs a smartphone to work.
Mini-Yandex station is a  smart speaker with a voice assistant (Alice), which will help the child find the answer to any question of interest. Also listen to music, turn on fairy tales or just chat with Alice about something, because she does not get tired of answering questions.
List of the best gifts for Boys 1 – 3 years old
The most unassuming age for a child. Of course, the baby still does not understand the essence of the holiday, but it is wrong to leave him without a gift.
By the way, there will be toys that develop the boy's new abilities, for example, these:
Sand painting table . Eco-gift, for the joy of the boy. This is an alternative to cartoons and a full-fledged creative zone for a child.
You can play with kinetic sand, draw with water-based markers, play dough and much more.
And, thanks to the multi-colored led-backlight, the boy will be able to draw even in the dark. One table – and more than 1000 games on it!
Tolokar or runbike . One of the options for giving a child to a boy on the DR and not only. And such a gift will be a wonderful first transport for the baby. Easy.
Easy to manage and over time, after a balance bike, the boy will easily change to a regular bike.
A cool night light, for example, 3D  in the form of a dragon guarding the dreams of a child. Any child will be delighted with such a present.
And if you turn on such a night light before going to bed, then a sound and healthy sleep is guaranteed!
Toy – heating pad , useful on cold nights, when the child has a tummy ache, or when restless sleep.
Just a couple of minutes in the microwave is enough and the toy will give warmth to the baby all night long, as inside the natural filler is cherry pits, which perfectly retain heat.
Favorite heroes or little animals will warm and soothe the birthday boy at night.
Large excavators or other specialized equipment . If you want to make a memorable present for a boy, then a children's toy excavator is what you need!
Depending on the budget, you can choose with sound or light effects.
What to give a Boy for 4, 5, 6 and 7 years
The period when the boy's character and his cognitive, speech, creative abilities are actively formed.
Therefore, a present for a little birthday boy should first of all contribute to the development of the child. Below are the best gifts for children of this age:
An ant farm  is one of the ideas that you can give boys for their birthday. It is a small artificial anthill designed to monitor insects at home.
Does not require special care and costs. It teaches the child to responsibility and care from childhood.
Submarine  – an unusual radio-controlled boat that will entertain the boy on vacation by the river or pond, pool or bath.
And, most importantly, any child, regardless of age, will like to command a real submarine, albeit a miniature one.
Anatomical skeleton-constructor , consisting of a realistic 3D model of a person, elements and a special stand with assembly instructions.
Collecting such an unusual constructor, the boy will not only develop memory, thinking and fine motor skills, but also gain new knowledge about the world.
Giant dinosaur egg . The toy will allow the little tomboy to try himself as an archaeologist.
In order to collect a dinosaur, you will need to perform a lot of fun actions: use a primitive hatchet, go through a dino quest with puzzles and open natural mixtures to get dinosaur "bones". The set will be interesting for a child from 6 years old.
Pixel weapon  – completely repeats the pixel graphics of the most popular virtual world Minecraft.
Thanks to such an original product, the boy will be able to bring a part of this world into reality and share it with his friends.
Exciting adventures are much closer than you think. Present a children's encyclopedia in a box, for example, about space or dinosaurs, and the boy will learn new things with rapture. The set includes magnets, interactive pages, tasks – quests and much more.
 Gifts for Boy schoolboy 8 – 12 years old
Despite the fact that at this age the boy begins to grow up, they still do not lose interest in toys. The main thing is that they correspond to his age.
Aerofootball (aeroball). A gift that will captivate a boy of any age from a year old to a completely adult guy.
The ball is designed specifically for playing indoors, so it can be hit and the strong soft rim will protect furniture and windows from damage.
Aerofootball develops reactions and coordination of movements, strengthens muscles and improves overall physical condition.
Do-it-yourself bird feeder kit . Using this set, the boy will be able to build a bird feeder by himself with the help of wood, screws and a screwdriver included in the kit, as well as detailed instructions.
The set comes with waterproof paints, so the child will be able to create his own unique design.
A game for a company, for example, Twister. With such a gift, your birthday will be much more fun. Dynamic entertainment will not only diversify your leisure time, but also perfectly train your dexterity and vestibular apparatus.
Another popular and very addictive game is  Jenga . A board game that has existed for hundreds of years will captivate everyone!
Sports equipment or simulator for home workouts . Such a gift is the perfect way to instill in a boy a love of sports and a healthy lifestyle.
So, for children you can buy: a children's trampoline, a sports wall, rings, a horizontal bar, children's dumbbells, a massage track and much more.
Computer devices for games : steering wheel, joystick, gamepad. Such gifts are intended for fans of computer games.
Accessories improve the results of games and perfectly optimize the gaming experience. On the shelves of stores are marked "For gamers".
What to give a teenage boy 13 years and older
When choosing the perfect gift for a teenage boy, try to pay attention to older and more useful things, excluding toys.
It will be best to consider a birthday gift for a boy from the category of useful technology and fashionable and stylish things. Since at this age the child tries to stand out among his peers.
A desktop punching bag  is an original option that you can give a boy and a real lightning rod for emotions. It takes up little space and develops dexterity, dexterity and coordination of movements.
A useful simulator not only for physical training, but also for releasing accumulated energy and negative emotions to a young fidget.
"Paper" watches , one of the most fashionable and main gadgets among young people. They do not have much functionality, but you will not find more stylish and cool watches.
Why "paper" – made from Tyvek, which at first glance looks like paper. But, at the same time, they can be bent and wrinkled, and they are not deformed, are not afraid of water and do not tear.
There are a huge number of designs, so it will not be difficult for you to choose the right version of the picture.
Sliding skates 2in1  – a universal gift for a teenager all year round. Since, a convenient transformer design allows you to quickly turn rollers into ice skates and vice versa. In addition, they can be increased by 3 sizes to the desired size.
The charging case for a smartphone has its own built-in battery and plays not only the role of protecting the phone from drops and chips, but also an additional power source for the gadget.
With such a gift, the birthday boy will definitely not be left without a connection.
Stylish branded sneakers  – in recent years, they have been actively winning their place in everyday children's and not only wardrobe.
You can pick up cool sneakers: for stylish school looks or sports victories, lightweight with mesh for summer or leather for spring.
A couple more ideas for what to give a boy for his birthday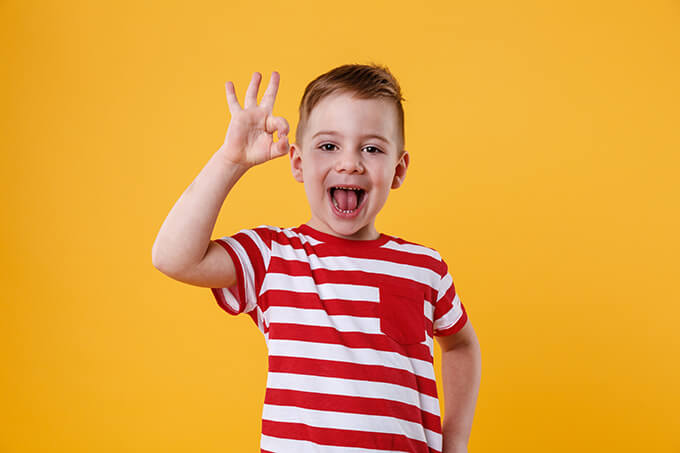 Various "edible" gifts are also common today:
Fruit ice, ice cream or candy factory . The best gift for children with a sweet tooth.
The young cook will be able to prepare lollipops, chocolates or his favorite ice cream and treat his friends to them! And the illustrated book with hints and the help of parents will help him in this.
A gift box with space nutrition  is a cool gift for a young astronaut. This is a 100% natural food for astronauts that will surprise both children and adults!
Chocolate set stylized as school stationery or tools . Which representative of the stronger sex will refuse treats and original gifts? Surprise the boy and give him a set of screws, nuts and a hammer – all made from natural chocolate.
A box of sweets from Europe and America  is the coolest gift with which you don't have to rack your brains about what to give a boy for his birthday.
The number of cool sweets is over the top: M&M's, which you can drink, "Milka" – a muffin and many more fantastically delicious sweets and drinks from Europe, the USA, Japan, the existence of which the boy, for sure, did not even suspect.
You can find such boxes in specialized sweets stores or in an online store.
Sweet package from the hero of the popular cartoon, addressed to the child. Depending on the budget, it can be filled with anything, for example:
sweets (sweets, marmalade, bars, kinders);

small gifts (techno eggs, cars, bright stationery, puzzle books);

fruits.
Such a gift will surely surprise the child and cause a huge amount of positive emotions, because every child at least once in his life dreamed of receiving a real package.
Such surprises can be the main gift or an addition to a larger present.
Adviсe
If you need to choose an actual present that will not only be appropriate, but will definitely please the boy, then pay attention to the tips and important points below.
Children, unlike adults, are very sincere and straightforward. Therefore, if you  start a heart-to-heart dialogue with him , you will easily find out what he is fond of, what he dreams about or what he wants to get for his birthday.
Men at any age appreciate the benefits and practicality in gifts . Therefore, various trinkets that will please the girls are unlikely to be appreciated by the boy. But a suitcase of tools, a gaming keyboard or a pocket fishing rod is just what you need.
Relevance  is about trends and modern realities. All seasonal chips, new models of equipment, popular brands, trends – all this is a priority. Like a form, such a thing unites.
Compliance among children and especially teenagers is not an excess, but a way of communication among modern children. Therefore, when choosing a gift  , do not forget to take into account the trends of the XXI century.
Companion games with peers . An important stage in the life of a boy, any healthy boy from six and older spends a significant part of his free time on the street with friends. This is the kind of communication that comes first.
Funny board games, slingshots or asphalt crayons will help establish this kind of communication.
The search for one's "I" in boys is usually realized in a large number of hobbies. Therefore, a gift from this series is the most win-win option.
Also, do not forget that children often copy the hobbies of their friends. You need  to pay attention to his company  – what they are passionate about.
If the child has everything . According to psychologists, in solving such an issue, the main thing is to move away from the price of the present, and only in this case, you will appreciate the emotional components of the surprise. It is they who are valued by the children most of all, and remain in memory forever.
For example, you can give a birthday person a certificate for playing laser tag with friends.
Useful and very necessary –  it is with this intention that most adults go to a children's store. This is partly reasonable, but is it worth saving on birthday surprises? The boy will definitely be upset if he receives a new suit for school instead of the long-awaited toy.
Presentation  – emotions, gifts and a festive atmosphere, all this gives great joy at any age.
Show your imagination, for example, by ordering a cake with the image of your favorite cartoon character, invite a magician and, of course, pack a bright gift.
However, do not forget that according to etiquette, when presenting a gift, you must say a few nice words. But in front of you is a child who is burning with interest, so do not delay your congratulations.
What is better not to give a boy
You will not be able to surprise the birthday boy if you buy the first gift that comes across, and there are also TOP anti-presents, which also should not be considered or considered very carefully.
Below is a list of such gifts and moments that you need to exclude when choosing a boy's gift.
Clothes , boys, our young defenders, they will be indifferent to such a gift. After all, children perceive wardrobe items as commonplace, as parents already buy everything they need without a holiday. However, if the boy is already in his teens, then perhaps he will be happy with just a stylish branded item.
Pet,  only with full agreement with the parents of the birthday boy. Since most often all care, including financial ones, will fall on them.
Office for school, educational material, satchel , often chasing practicality, adults acquire such things, but for a boy this will not be the best option.
Poor quality, fake. Such gifts are unlikely to have certificates of quality, and it is not clear what these items were made of. Still, the surprise will be for the child. Therefore, you need to be more careful with this.
Out-of-season gifts  – even if you have long wanted to please your child with a bicycle, you don't need to give it on the DR if it is in winter. Just imagine how long he will have to wait until spring – sheer torment, and not joy at all.
Used gifts.  Toys and surprises must be new, without exception. Absolutely no signs of use and in original packaging.
Gifts " Didn't know what to give you " – here you can include various souvenirs, trinkets. For a boy, such things are absolutely useless: you can't play with them, throw them away too, and it's not interesting to admire.
Soft toys . Preschool boys don't even mind having soft toys in their room. However, as a birthday present for an older child, it is still better to give a car, a weapon, or a transforming robot.
Gifts "And here I am in your time …".  Of course, everyone wants the child to be comprehensively developed, but you should not put a tomboy who loves active games on the street with a book saying that at his age you were glad to receive such a book. Leave the birthday for joy and miracles.
Dear gift . Firstly, the children want to play and use the gift, and not blow off dust particles from it, and secondly, the concept of money depreciates in the child.
The tastes of generations  – leave in the past knitted sweaters and socks, all this is left in your childhood. Do not forget, you are buying a thing not for yourself, but for a child, so consider his desires and tastes, and not your own.