Girls are waiting for their first anniversary with special impatience and trepidation – this is a very serious event, the first step into a real adult life.
That is why it is important to take a responsible approach to the question of what to give a girl for 10 years.
You don't know how to please the birthday girl, what can you give a girl for 10 years?
A good birthday present can even be picked up by a child who has almost everything. Below you will find a list of the best ideas and additional gifts.
TOP 51 ideas that you can give a girl for 10 years
A set of natural children's cosmetics: hand cream, shampoo, shower gel, hygienic fudge.

House for a doll with illumination.

Puzzles. Great gift for a friend or sister. You can give a large mosaic, including a 3D puzzle.

Board game for a large company ("Alias", "Scrabble", "Monopoly", "Mafia" or "Twister"). Develop logic, dexterity, coordination of movements and a sense of rhythm.

Musical dance floor.

A set for decorating, embroidering or sewing soft toys made of felt.

Bike.

A scooter or hoverboard is a modern vehicle powered by an electric motor and controlled by body balance.

Crystal growing kit.

A flip-flop portrait that a birthday girl can create on her own is an original gift for a 10-year-old girl.

Piggy bank, made in an interesting design.

Bedspread, pillows, bed linen with a beautiful print in delicate colors.

Inflatable or frame pool for a country house or a summer residence.

Bright roller skates in the birthday girl's favorite color with stylish knee, elbow and head protection.

Fashionable sunglasses in a beautiful case.

Beautiful earphones.

Mini trampoline.

Custom-made long pillow with any image or photo.

The pogo stick ("grasshopper") is a jumping device that is very popular with modern teenagers. Takes time and trains all muscle groups.

Convenient urban backpack or fashionable handbag for school, workouts or outings.

A purse or clutch of the birthday girl's favorite color.

Book. What book to give a girl? 10 years old is the age at which children most often like children's fiction or fantasy, as well as books in the adventure genre. You can buy Alice in Wonderland, The Chronicles of Narnia, or the Harry Potter series.

Beautiful multi-tiered storage box.

Home sports corner or Swedish wall.

Globe for an inquisitive child.

Microscope or telescope for research at home.

House-tent in the form of a castle for a real princess.

Freezer. With its help, you can cook not only ice cream, but also other goodies: sorbet, sherbet, custard.

An audio player loaded with the music of the girl's favorite artist.

An aqua farm is a closed ecosystem, a self-cleaning aquarium that grows crops.

A transparent dome-shaped umbrella, a model in rainbow colors, or an umbrella with an interesting print that shows up when wet.

Smartphone sound system or wireless speaker.

Children's sewing or knitting machine.

Dressing table in the children's room with a large mirror.

Light tablet for drawing.

Projector starry sky.

Magnetic writing board complete with special markers.

Plant growing kit.

An egg with an interactive toy is a pet that lives inside the egg, can play and communicate, sing songs and dance.

Organizer or jewelry stand.

Pet – if you do not dare to give a girl a kitten or a puppy, you can opt for a turtle, a hamster or a parrot.

A musical instrument for a girl who wants to learn how to play one of them – guitar, synthesizer, violin.

Beautiful porcelain doll.

Glowing map of the starry sky.

Unusual table lamp, sconce lamp or toy night light.

Fashionable clothes – elegant dress or shoes.

Pajamas-onesies or kigurumi.

Jewelry gift – beautiful earrings, pendant, chain or ring made of gold or silver.

Music Box.

A modern gadget is a smartphone, tablet or camera.

Beautiful watch – a miniature model for a girl in bright colors and elegant design.
Inexpensive gifts for a girl for 10 years
It is difficult to choose gifts for girls, especially with a limited budget. No adult is immune from financial difficulties. What to do if there is little money, but you want to please and surprise the girl?
Ideas that you can give a girl for 10 years inexpensively:
A personal diary with a lock, decorated in a girlish style. Little princesses love secrets – give the birthday girl a special diary to which she can tell about the most intimate things. In stores you can find relatively inexpensive options in different colors and shapes. Alternatively, you can give a questionnaire for girls, which the birthday girl will let her friends and girlfriends fill out.
Antistress toy. A good and inexpensive gift option for a 10-year-old girl's birthday is a soft anti-stress toy in an original design. Choose a model with a pleasant to the touch environmentally friendly filler. You can sleep on such a pillow, it is convenient to hug it and use it as an emotional release.
Sweets set. If you do not know what to give a child for 10 years, pay attention to a sweet gift. It can be a set of gummy bears, beautiful fortune cookies, muffins or gift-wrapped cupcakes. You can also buy a chocolate figurine of your favorite birthday girl character from the cartoon, or you can order special labels with the name of the child and congratulations on his birthday.
A few more ideas for inexpensive gifts for a girl for 10 years:
A set of good pencils, paints and brushes, a watercolor album for a girl who is fond of drawing.

Badminton complete with several shuttlecocks.

Beads or baubles made of beads and ribbons.

A set of hair ornaments – hairpins, headbands, a set of multi-colored elastic bands.

Slime or slime is a toy popular with children and adolescents made of a viscous material that has the properties of a non-Newtonian fluid.

Accessories for modeling polymer clay – with this set, the girl will be able to make jewelry or small toys on her own.

A ball, jump rope or skittles – everything that is suitable for outdoor activities (if the girl likes outdoor games).

A set of multi-colored hair crayons, glitter gel or multi-colored strands.

Selfie stick.

Beautiful phone case.
Interesting and original gifts for a girl on her birthday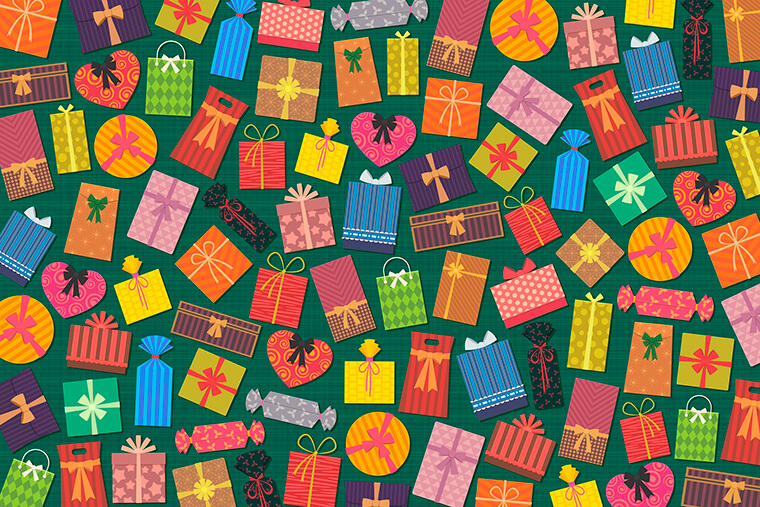 Now in the store you can find a huge number of different children's products – among them it is easy to choose a good gift.
But what if you want to give a girl for 10 years something interesting that the birthday girl will definitely like?
Here are some original ideas:
Interactive pet. You can give your daughter a robot dog, a plush interactive puppy or a Furby toy for her birthday. Such a gift would be especially useful for a girl who wants to have a real animal – with the help of this toy, the birthday girl will be able to understand whether she is ready to become the mistress of a small kitten or puppy.
Set for experiments. It can be a set of a young perfumer, cook or chemist. With this gift, the girl will be able to learn a lot of new things. Perhaps she will even be able to find a new hobby or decide on a future profession.
Collectible doll. What toy to give a girl 10 years old? It can be a classic soft toy – a teddy bear, a dog, a hare or a cat. But you can make the gift more original and present a collectible model doll. Girls at the age of 10 love beautiful dolls – for example, from the Monster High or Ever After High collection.
Other original gift ideas for a 10 year old girl:
A custom book with colorful illustrations featuring a birthday girl as the protagonist.

Electronic butterfly in the bank.

Alarm clock-target, running away, flying away or "smart" alarm clock with the function of comfortable awakening.

A roombox is a box without a wall, in which the interior of the room is represented on a scale. The birthday girl will be able to decorate and furnish the room with mini-furniture herself.

Set for self-manufacturing of cosmetics and perfumes.

Luminous sneakers or neon laces.

Mini-apparatus for making popcorn or cotton candy at home.

home planetarium.

Gel ant farm.

Luminous T-shirt with an equalizer ("remote control" for illumination).
Handmade gifts for a 10 year old girl
A beautiful gift can be easily made on your own – all you need is desire and a little imagination.
A hand-made craft can be presented to a girl in addition to the main gift.
Such things can be done by mother, grandmother, as well as classmates or girlfriends of a girl of 10 years old. What can you give for a 10-year-old girl's birthday with your own hands:
A beautiful postcard, notebook or diary made using the scrapbooking technique.

Balloons, inside of which there are notes with warm congratulations and wishes.

Handmade hairband with flowers.

An original photo frame decorated with small stones or coffee beans.

Candy bouquet. Buy sweets, glue, wrapping paper, and wooden sticks in advance. Fix sweets or chocolate bars on sticks and form a beautiful sweet bouquet.

An original travel pillow in the form of a caterpillar or other animal is a wonderful gift for a 10-year-old girl from a mother who knows how to sew.

Jewelry box made of thick cardboard – a surprise from a friend.

A wicker bauble, a bracelet made of rubber bands, beaded jewelry and other options for cute souvenirs.
Tips: how to choose a gift for a 10-year-old girl's birthday
At 10 years old, children are sensitive to gifts – they are very easy to upset. To make the girl's birthday go well and leave only positive memories of the holiday, use the following tips:
You can directly ask the birthday girl what gift she would like to receive, but then the element of surprise will disappear, and there will be no surprise. You can also choose a gift of your choice, but there is a risk of buying a thing that the girl will not like. The most advantageous option is to ask the girl's parents what the baby has been dreaming of for a long time.

The gift does not have to be expensive – sometimes even the most spoiled girl who has everything will like something that is inexpensive. For example, you can give a birthday girl a DIY kit – this will definitely captivate the child. It can be a set for soap making, candle making or clay crafts.

What can you give a child of 10 years to a girl? To choose the best gift, listen to your intuition, but do not forget about the desires and hobbies of the child. The most win-win option is to give some thing for the birthday girl's hobby. But remember that the hobbies of a ten-year-old child can change almost every day.

Not all girls at the age of 10 play with dolls, not everyone will be happy with an ordinary Barbie or a baby doll. Be sure to pay attention to the lifestyle of the birthday girl. Some people like dollhouses, while girls, who have matured a little faster, prefer different sets for creativity.

If you have such an opportunity, prepare a quest game "In Search of Treasures" with prizes. Each new hidden note will lead the child to a new place where the next clue is hidden, and the main treasure of the game will be a birthday present. Children love such activities – the girl will remember this day for a long time.
What is better not to give a girl for 10 years
When shopping, you should not choose the first toy that comes across – some gifts will not please the birthday girl, and some may even upset her. List of gifts that should not be given to a girl on her tenth birthday:
Money. 

Children are very prone to impulsive spending – if you give money as a gift, most likely it will be spent in the near future on some nonsense. It is best to find out from the girl in advance what she wants to receive as a gift and buy it for her.

Too expensive gadgets. 

Modern children like technology – they actively follow every new thing. But it is better to refuse to buy expensive mobile phones, tablets and laptops – you can choose high-quality and less expensive options that will perform all the necessary functions. The gadget can be lost or broken, then it will be doubly insulting.

Gifts for adults. 

Girls at the age of 10 feel quite old, but in fact they remain children with innocent dreams and a vulnerable psyche. Let the girl be a child a little longer. Don't give gifts that are too serious, like expensive jewelry or clothes that are more appropriate for teenage girls.

Study supplies. 

Items that remind you of daily duties are an unfortunate gift. A 10-year-old girl who is celebrating her first birthday should have a more serious and personal surprise, and the stationery and textbooks should be bought separately.

Cloth. 

If you are not sure about the tastes and sizes of the child, you should not buy clothes as a birthday present. New things are usually purchased by parents along with the girl herself.
Conclusion
The first anniversary is an important event and a very responsible event. At the age of 10, a girl is on the verge between childhood and adulthood. That is why you should know what gift to give a girl for 10 years.
Show attention, care and a little imagination – this will help you choose the best present and make this day unforgettable for both the birthday girl and all invited guests.