A gift is a special thing if it is intended for a close or dear person. Your aunt's birthday is coming soon, but you don't know what to give?
With the help of the ideas suggested in this article, you can choose the perfect gift that will surely please the birthday girl.
Don't worry if you don't know what to give your aunt – there are many interesting ideas. List of the most practical, original and nice birthday gifts for aunt:
TOP 50 gift ideas for aunt
Honey with gold for food or a gift set of delicious jam.

Panel with clips for photos.

Thermal mug for tea or coffee lovers – with its help, the drink will stay hot for a long time.

Set for brewing natural Chinese tea.

Flower vase with personalized engraving.

Original planter or multi-tiered stand for indoor flowers.

Furniture in the apartment – a chair suitable for the general interior, a bedside table or an original shelf on the wall.

Desktop or floor biofireplace.

Exotic grain coffee or elite tea set.

A set of porcelain cups, plates, salad bowls or a beautiful teapot.

Ecocube is an inexpensive gift for an aunt. From the seeds in the eco-cube, you can grow seedlings of almost any plant.

Warm and soft blanket – plain or with sleeves.

Home mini-weather station that can predict the weather, as well as measure the humidity in the room.

A set of exclusive spices from around the world.

A colorful book-album for family genealogy.

An acupuncture mat is a wonderful gift for a 60-year-old aunt. Such a rug helps with diseases of the spine, relieves tension in the muscles and tone the body.

Stylish umbrella with a delicate print.

A box for storing jewelry or craft supplies.

Scarf, shawl or hat with wide brim for the summer.

A rocking chair is a wonderful gift for body and soul for a 50th anniversary.

Aroma humidifier complete with scented candles and essential oils.

Beautiful wicker picnic basket filled with fruits (regular or exotic).

Florarium – an unusual color composition in an unusual vessel.

Massage pillow for home or car.

Good coffee maker or coffee machine.

Photocurtains in the kitchen or living room.

Bed linen with 3D effect.

3D night light with custom engraving.

Portrait on canvas in artistic processing by a professional artist.

Garden lanterns or figurines for an aunt who is engaged in summer cottages.

The desktop rock garden is an unusual gift for my aunt's birthday.

A beautiful plant in a flower pot with automatic watering.

Refined silver jewelry – brooch, earrings or pendant.

Inexpensive, but very beautiful handmade jewelry (jewelry).

Fashionable handbag, urban backpack or clutch.

Modern modular painting on the wall.

High-quality business card holder, purse, expensive engraved pen for a business woman.

Live fish in a small aquarium or aqua farm – a self-regulating system with a fish and a plant.

A portable gadget charger is a good gift for a young aunt.

Massage chair.

A figurine made of real Belgian chocolate – a figurine can be in the form of an object or an animal.

Modern music player with radio function.

Food safety tester for the health-conscious woman. The device can measure the level of nitrate content in vegetables and fruits, meat and fish.

An unusual lamp in the shape of a projector of ocean waves or a starry sky is an inexpensive, but beautiful and romantic birthday present for your aunt.

Travel set complete with neck pillow, slippers, eye mask and bathroom accessories bag.

Ice cream maker, yogurt maker, waffle maker, pancake maker or chocolate fryer.

Flip clock in the form of the Eiffel Tower or other landmarks.

A set of tea pairs with a cute pattern that appears during the heating process.

A book by my aunt's favorite writer in a personalized cover. If the birthday girl is fond of cooking, you can give a book with exclusive recipes from around the world.

A set of decorative pillows with an original print.
Gift for beloved aunt from nephew
Congratulations to your aunt on her birthday must be accompanied by a gift. When choosing a present in a variety of gift shops and supermarkets, many guys cannot figure out what to give to their beloved aunt so that she will definitely like it.
Here is a list of the best aunt gift ideas from nephew:
Light alarm. If your aunt works and gets up early, consider giving her a modern, functional alarm clock. It can be a model running away, flying away, an alarm clock with a target, or a device with the function of dawn and birdsong. Such an alarm clock can be customized – it will wake you up with your favorite melody, gradually increasing the volume and creating beautiful lighting effects.
Fitness bracelet. If your aunt follows the latest in modern technology, goes in for sports, or just takes care of her health, you can give her a special bracelet that reads her pulse, steps, shows the time, weather, and functions as an alarm clock. Great gift for 50+ years.
Digital photo frame. A photo frame is a banal gift, but not if it is made in electronic form. You can upload family photos or videos to the gadget. With such a cute gift from a nephew, an aunt will be able to view the most important moments in her family's life. You can also upload a video with personal congratulations from all relatives to the photo frame.
Interior fountain or indoor waterfall. A beautiful home interior decoration that will create an atmosphere of comfort and add aesthetics to the room. If your aunt likes this kind of thing, feel free to give a small fountain on a stand or a mini waterfall that runs on electricity.
What to give an aunt for her birthday from a niece
Your aunt is exactly the same woman as her sister, mother or grandmother, and she will be pleased to receive a touching and tender gift from you that will emphasize her femininity.
Best gift ideas to give your aunt from your niece:
Set of organic cosmetics. To please your beloved aunt, give her new cosmetics, but not decorative, but caring. It can be a gentle cleansing milk, shampoo and hair balm, body scrub, thick handmade soap, cream perfumes. This set will help to arrange a spa at home.
Illuminated makeup mirror. A wonderful gift for a 50 or 55 year old aunt, which is designed for a thorough facial and good makeup. The fair sex at any age deserves to be the most beautiful – a mirror with light will help with this.
Hair care technology. A good gift from a niece for a young aunt. Suitable for an anniversary of 30 years or older – women at any age want to look stunning. This can be a hair dryer, corrugated tongs, a curling iron with a thermostat, a straightening hair iron or electric curlers.
Gift tablecloths. A practical and very beautiful surprise for an aunt from a birthday girl. You can find a set of elegant lace tablecloths and napkins in an elegant gift box. It can be jacquard pattern, cotton lace or other pattern. A set of kitchen towels from the same collection can be attached to the gift.
DIY birthday gift for aunt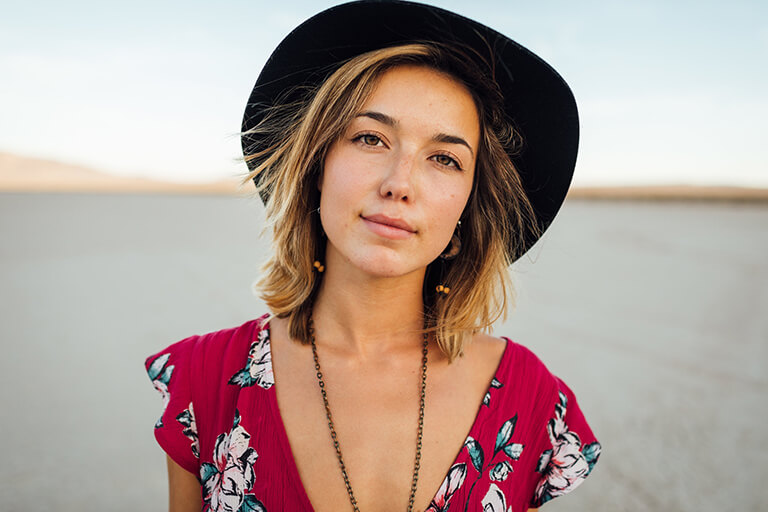 A handmade gift is a great alternative to store-bought items. The main thing is that the gift to your beloved aunt should be made with all diligence and love.
DIY gift ideas for your aunt:
Photo album. 

Design the cover of a photo album using the popular scrapbooking technique, place various photos from the life of the birthday girl inside. Ask her dear people to take a picture with a drawing paper, on which wishes will be written – these pictures can also be placed in a mini-book.

Small storage box. 

A beautiful gift that will definitely come in handy for your aunt. You can buy a blank in the store and decorate it with beads, rhinestones, bows, flowers or other accessories – whatever your imagination is enough for.

Surprise box. 

Decorate the walls on the inside of the box with postcards, photographs, drawings, flowers and applications. You can put anything inside – various souvenirs, small gifts or your aunt's favorite sweets.

Set for relaxation. 

Don't know what to give your aunt for her birthday? Consider making your own beautiful handmade soap in the birthday girl's favorite scent. You can also make bath bombs or a moisturizing vitamin body cream with your own hands.
Tips: How to choose a birthday present for your aunt
A gift is a pleasant and exciting thing for the recipient, but a painstaking and difficult task for the giver.
When choosing what to give your aunt for her birthday, use the following tips and tricks – with their help you will be able to choose the perfect present.
Listen to what the birthday girl says – perhaps in a casual conversation she will talk about her desires and dreams, this may happen involuntarily. This information will come in handy when you choose a birthday present for your aunt.

Choose a gift that will be of primary interest to your aunt. For example, a wonderful and win-win option would be some thing for her hobbies. For example, a set for embroidery, knitting, macrame or plant care equipment.

If the aunt is young, and her nephews and nieces are still small, you can make a gift with your own hands – for example, draw a picture dedicated to your aunt. Alternatively, you can learn and sing a song – the aunt will be very happy with such a touching gift.

Be sure to consider your aunt's age and the level of your relationship with her, especially if she is much older than you. An aged woman is unlikely to like modern youth accessories, and a young aunt will be upset by a gift that is more suitable for older people.

As an addition to the main gift, do not forget to present your beloved aunt with a chic bouquet of flowers – both a niece and a nephew can give it. What flowers to give your aunt? For example, bright lilies, gerberas, gladioli, roses or dahlias.

Take the choice of a gift for your aunt for her birthday, including an anniversary, with all seriousness and responsibility. This is a very exciting and enjoyable process. Try to enjoy it, put all your positive emotions into it, and the recipient will definitely feel it.
What is better not to give an aunt for her birthday and anniversary
Banal postcards with ready-made text, faceless photo frames and socks are the last century, giving such things is considered bad form.
But not only such presents should not be purchased for your own aunt. Refrain from buying and giving the following gifts:
Cloth. 

It is not recommended to give clothes not only to friends, but also to close relatives – it is likely that you will make a mistake with the color, size or style. In this case, your gift will not be useful to the birthday girl.

Gifts with a hint. 

Unless you are sure that the aunt will be delighted with such a present, you should not give things that can be regarded as ambiguous. The list includes electronic scales, means for losing weight or getting rid of cellulite.

Money. 

It would seem that money is an ideal gift that is suitable for absolutely any holiday. However, this is not so – such a present indicates that the donor did not have enough time, energy and imagination to choose a gift. Any woman wants to feel special and get attention from close relatives. Also, do not give money if your aunt is much older than you – this is a bad form.

What you don't understand. 

If you are a guy and don't understand anything about beauty products, you should not pick up a body scrub or shower set. If you are a girl and do not understand anything in technology, you should not buy the first mobile phone model that comes across. Consult with those who understand the topic or choose another gift for your aunt.

Extreme gifts. 

All kinds of climbing courses, skydiving, plane trips and other similar surprises are best not to give your aunt for her birthday. The birthday girl will be delighted with such a gift only if she herself asked you to give her such an unusual impression. Not all people love extreme sports, especially if the aunt is already over 40.
Conclusion
Choosing a present for an aunt is not easy – stores offer a huge variety of things, but not all of them are suitable for a loved one as a gift.
However, no matter what gift you give to your aunt, the main thing is to put love, attention and care into it, and then she will definitely appreciate and remember your efforts.