There are a lot of reasons to express gratitude and gratitude to the doctor for his help and participation: for treatment, at discharge, on the doctor's day or his birthday.
If you are thinking about what to give a doctor as a token of gratitude, looking for ideas for original presents for a man and a woman, this article is for you.
Many of us know the feeling of gratitude that we feel for a well-treated tooth, a correctly diagnosed, effective treatment. When visiting a local doctor, passing a medical examination or being discharged from a maternity hospital, the thought involuntarily comes to mind that you can give a doctor. After all, these are people with a capital letter, impressive with their disinterestedness and professionalism.
The first thing that comes to mind is the most popular gifts: a box of chocolates, gift wrapping of tea, an envelope with money. Think about how many grateful patients a good doctor has who give these universal gifts. Don't be like everyone else, be better! And if you don't know how to thank the doctor for the treatment, here is a list of the best presents that will bring sincere joy to a person.
Find out right now how to quickly and easily choose a worthy gift for a doctor as a token of gratitude for his invaluable work!
TOP 54 ideas What you can give the Doctor as a token of gratitude
A cool piggy bank, for example, in the form of medical accessories.

Name engraved Parker pen.

Leg hammock for relaxing at your desk.

Home weather station.

Decorative topiary.

An e-book is a great gift for a doctor.

Massager for the head or eyes.

Fitness tracker, heart rate monitor, pedometer. Gift a fitness monitoring gadget like this if you know your doctor is active in sports.

Electric kettle. Useful for the doctor at home or at work.

A small tea set with a sweet addition.

Laptop bag.

Portable humidifier or air ionizer with USB connection.

Wireless computer mouse.

Wool blanket.

Set of LED candles.

Salt lamp.

Nominal folder for documents, planning or diary.

Portable battery or PowerBank. The right device for a specialist with an irregular working day.

Gilded coat of arms.

Thermometer in the office.

Unusual alarm clock (running away or taking off).

The original keychain with the function of searching for items via Bluetooth.

Organizer for stationery and business cards.

High quality hand soap dispenser.

Set for self-growing a plant.

Stylish business card.

Weather station or barometer.

Original diary.

Swarovski accessory.

Table fan.

A set of gift honey or jam.

Desktop mini-fireplace.

Letter of gratitude addressed to the head physician.

Thermos and thermo mug with a picture of a smile and the inscription: "Life is beautiful."

A jar of marmalade with the inscription: "Cure for boredom."

A set of growing pencils.

Japanese mini rock garden.

Key holder of an unusual shape.

Eternal notebook.

Hot chocolate (the best anti-stress for those who have to work with people).

Mug with the inscription: "This is what the best doctor in the world looks like."

A heating pad for a teapot or a sweater for a mug.

Small aquarium with exotic fish.

Fruit basket.

A set of chocolate figurines.

Football alarm clock.

An edible bouquet of fruits or sweets.

Mill for coffee.

Perpetual calendar.

Children's drawing (if we are talking about a pediatrician).

Money Tree.

Teapot or French press.

Stylish vase for flowers.

Small heater in the office.
Original gifts to the doctor for treatment
Many doctors are able to appreciate creativity, they even have a peculiar sense of humor, because they face the problems of other people every day.
To cheer up the doctor and stand out from other patients, use the following unusual ideas.
A soft toy depicting a doctor. This is an interior toy that will decorate the doctor's office. Such a gift can be made with your own hands or ordered from a craftswoman, presented from yourself or from a child.
The toy can be different, for example, it can copy the facial features and style of a doctor or be in the form of a hare, a bear in a white coat. In any case, it is not a shame to give such a gift, and the doctor will not feel awkward when presenting it.
Badge with engraving. An unusual gift for a doctor. Often, such products are made of silver or gold-colored aluminum, they can be laser engraved, for example, to write the doctor's last name, first name, patronymic, his specialization, position.
The badge is attached to the robe with a magnet. This is a memorable gift that will serve the doctor in good stead.
Bowl with a snake (an ancient symbol of medicine). It is believed that the snake symbolizes wisdom, knowledge and immortality, and the bowl is a vessel for storing them. Such an emblem first appeared back in 800-600 BC, then it was forgotten for a long time and only in the 16th century became a symbol of medicine.
It can be a souvenir bowl that will take its place on the shelf in the doctor's office (in this case, it is desirable to engrave it), there are also silver pendants with the image of a snake wrapping around the bowl.
Music column for sleep and relaxation with white noise and melodies. Doctors need quality rest, so if you don't know what to give a doctor, this is a great option.
This smart device is used for sleep therapy. White noise (the crackle of a fire, the murmur of a spring, the sound of a waterfall) calms, helps to achieve spiritual harmony. The speaker can also be synchronized with your phone to enjoy your favorite songs.
How inexpensively can you thank the doctor
People with high morals and morality are unlikely to be interested in the monetary value of your present. After all, the main thing is that it is chosen from the heart and presented with respect.
If you agree with this, the following selection of gifts will definitely interest you.
Medical atlas coloring book. Such a symbolic gift will be appreciated not only by interns, but also by doctors with experience. This is a kind of art therapy that will evoke nostalgia for student times, bring joy and peace, calm and relax.
The doctor will be able to show all his creativity, let his imagination fly free, have a good rest to go on to accomplish new feats.
Scroll of the Hippocratic Oath. Suitable gift for office decoration. It is appropriate to present such a present on Doctor's Day.
The famous medical oath is written on the scroll, which, according to legend, was composed by the "father of medicine" Hippocrates. The gift is made in the old style, at first glance it may seem that this is a real papyrus with a wax seal.
Amulet brownie-doctor. This thing is made from natural materials and according to ancient technologies. Brownie protects both home and office premises from all sorts of troubles, brings good luck, prosperity, prosperity and love.
To make the gift even more thematic, in addition to a white coat, add a large thermometer under the armpit and a sign with the inscription: "The doctor comes, the patient recovers."
Hanger-stethoscope with the name "Breathe Deep".  Another interesting idea of ​​​​what to give a doctor as a thank you. This is something between coat hangers and a stethoscope, the metal disk of which grows directly from a hook on a hanger.
In fact, the product looks very harmonious. The doctor will have a personal hanger, thanks to which he will often remember his donor.
Useful gifts for a doctor
When you are thinking about what would be a good gift for a healthcare professional, give preference to gifts that bring benefits.
All doctors, without exception, have a hard and responsible job. They sacrifice their personal lives, and sometimes even their own health, spending a lot of time in the service.
Choose things that will help you to have a good rest in your spare time.
Teapot. Pyramid from a cup and teapot. This set is perfect as a birthday present for a doctor. It consists of a teapot, cup and saucer.
You will always have the essentials at hand to enjoy a freshly brewed drink. The dishes should be made of durable high-quality porcelain, then it will please the doctor for a long time and will not lose its attractive appearance.
Leg hammock for relaxing at your desk. This is a useful thing that will help eliminate leg fatigue, improve posture, and increase efficiency. Such a present will certainly be appreciated by a person who spends a lot of time on his feet, so do not be afraid to present a hammock to a surgeon.
Installation of the product will take from 1 to 5 minutes, depending on the type of table. The hammock can be adjusted in height, which makes it possible to fix the legs in a comfortable position.
Massage chair cover. A suitable option if you cannot decide what to give to the head doctor. Massage heads are built into the cape, thanks to which you can get a high-quality back and neck massage.
The product is also equipped with lighting and heating functions. The cape is controlled by a remote control, has a convenient hanger for placement in the closet.
Pillow-headrest. With this product, you can comfortably relax in a short time, while on the couch or even in an armchair.
The pillow perfectly relaxes the neck muscles, after which you can quickly get up and get back to work. An indispensable thing for doctors who are forced to work on an urgent call, for example, on an ambulance or during night duty.
What to give a doctor to a woman in gratitude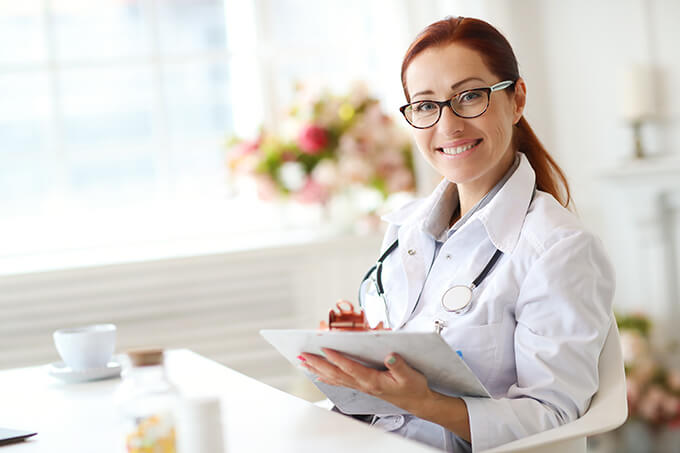 Women doctors are most often given sweets. However, if you want to pick up a more original gift, take a look at the list of ideas for giving a woman a doctor as a token of gratitude:
Florarium. Many ladies love flowers, and doctors are no exception. A great idea what to give a woman to a doctor would be a florarium – a floristic composition in a beautiful glass case.
Available for desktop or wall mounting. A few more original ideas: a flower in ice or an eternal rose.
Care cosmetics for hands from a well-known brand. Observant patients know how much time doctors spend wearing gloves. This is an inexpensive, but caring and pleasant gift that you can give to a female doctor in charge.
A set of expensive spices. If you still have not decided what to give a doctor to a woman in gratitude, consider this option. Many women love to cook, in which case such a gift will definitely come in handy. You can buy a set of spices from around the world.
A doctor needs a special approach to a woman. Your gift should be beautiful, necessary, useful, without being beaten and the slightest hint of familiarity. Below you will find out what to present to the fair sex in a white coat in order to evoke pleasant emotions in her.
Smart vase with fresh flowers. A great gift option for discharge from the hospital. Such a vase will decorate any interior and prolong the life of flowers.
The whole secret is that the product is equipped with an automatic watering system and functions to control humidity, temperature and other important indicators. If one of the factors is not correct, the LED rim of the vase will light up in a bright color. In addition, the product can glow in different shades, performing the function of a night light.
Scarf in a box. One of the best gifts for a woman. Such a set is created in an eco-style, which is now very popular, that is, only natural materials are used.
The original scarf will serve as the final accent of any image. This gift is like a compliment to a lady who has a sense of style and artistic taste. Do not forget to tell her about it at the time of presentation.
Hand cream set. A nice and very useful gift for a female doctor. It's no secret that doctors have to wash their hands often, so the skin needs extra care.
The cream can be carried in a purse or kept in a desk drawer. Get a set that includes different creams so that a woman can choose them to her liking. For example, a cream with moisturizing properties, nourishing, soothing or one that will make the skin of the hands smooth.
Cake with a picture of a doctor and an inscription expressing gratitude. It is unlikely that anyone will refuse such a delicious and beautiful dessert. This gift is non-binding, so the doctor will accept it with pleasure.
A woman will be able to arrange a tea party with her colleagues, as she will be proud that you appreciated her help. On the cake, depending on the specialization of the doctor, a cardiogram, a stethoscope, a heart, a medical case, etc. can be depicted.
What to give a doctor to a man in gratitude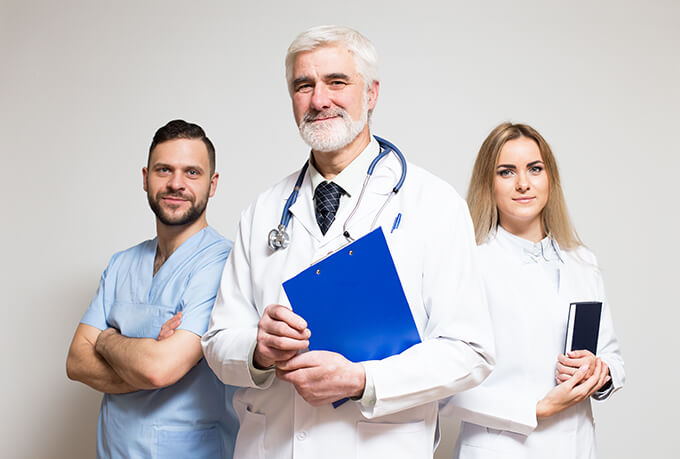 Many patients do not know what to give a man to a doctor in gratitude for the treatment. It is appropriate to present an item related to his hobby, a collectible item, a useful gadget for a car.
Here is a list of useful gift ideas for a good doctor. You can choose a gift for a surgeon for a man or any other doctor.
Cooling stones. Most likely, your doctor already has a lot of alcoholic presents, because most patients give alcohol to male doctors. And you can donate stones for cooling drinks – in an original and inexpensive way. And if the doctor does not drink, he can cool soft drinks with stones.
A set for barbecue and barbecue (brazier, skewers, etc.). A good birthday present, with an emphasis on a hobby rather than a profession. Nothing human is alien to doctors, any doctor has days off. Please a good specialist with a gift from the category "Outdoor Recreation".
Shoe shine set in a leather case. The main thing for any man is his neat appearance and shoes. Give your doctor a modern or vintage style shoe care kit. Usually it includes a brush, cream and a convenient spoon.
Despite the fact that doctors do their work for free, many patients want to express their gratitude through interesting gifts. However, before buying a present, you need to think carefully, because not every thing will be accepted favorably.
Here are some of the best options that are appropriate to present to the doctor:
Amber backgammon. An exclusive gift for a male doctor, especially if he is a fan of this game. But even if the doctor is indifferent to backgammon, believe me, at the sight of a beautiful carved board and figurines shimmering in sunny colors, he will not be able to resist.
This is a gift for many years, because with proper care, amber does not lose its beauty, retains its original appearance for decades.
Nickel-plated cup holder with "Best Doctor" engraving. A great option to thank the doctor for the operation. In addition to the glass holder, the set includes a crystal glass and a teaspoon.
Do not hesitate, this gift is not just a souvenir that will gather dust on the shelf, it will be used daily for its intended purpose and will remember you with a kind word.
Belt and tie in a gift box. The perfect gift for a man. The set includes a belt made of high quality genuine leather and a tie, perfectly matched in color.
All this is presented in a presentable wooden box. Such products occupy a special place in the men's wardrobe, they demonstrate the excellent taste of their owner.
Stylish Medic's cufflinks (depicting a cardiogram, a brain, a Hippocratic bowl, etc.). This unusual gift will not leave a man indifferent.
With just one look at such cufflinks, it will immediately become clear how you tried to please with a present. The doctor's initials can be engraved on the back of the products, which will add even more value to the gift.
Joking gifts for a doctor in recognition
Everyone knows the specific "black" humor of doctors. This is understandable: the profession is tense and nervous.
Therefore, many doctors love funny gifts: nice trinkets cheer them up:
3D copy of a doctor. Your doctor will definitely like this gift if he has a sense of humor. You can make a figurine in the form of a cartoon or an exact copy of the doctor. Alternatively, you can order a doll on a stand in the form of Dr. House or another famous doctor.
A soft toy dressed in a white doctor's coat. A wonderful gift for a pediatrician, female doctor, or doctor who has children or grandchildren. The doctor will be delighted with your gift and will be able to use it from a practical point of view – leave it in the office or give it to small children.
Nominal diploma. As well as a medal or personalized plate with positive inscriptions. For example: "To the best doctor." "Beloved Doctor", "Outstanding Professional". You can also give a T-shirt with an original print or the inscription: "This is what the best doctor in the world looks like!".
Presentations-impressions in gratitude for the treatment
Special ideas of what to give a doctor include an offer of professional help from yourself or relatives.
Builders, designers or lawyers with their services will be able to express the best gratitude.
You can give your doctor a certificate of gratitude from a store or car dealership for the purchase of equipment.
A gift-impression will be a pleasant surprise for a good doctor: a certificate for visiting a restaurant (for two), a master class, a quest or a pleasant procedure in a spa. For a sports specialist, a subscription to a sports club or fitness center is suitable.
You can give the doctor tickets to the theater, to a concert or exhibition as a token of gratitude. A medical fan of any sport will be happy to receive tickets for an interesting match. Just remember – in this case, the date should be open, because the doctor is a very busy person, and it will be difficult for him to adjust to a certain time.
When choosing such gifts, one should have an idea of ​​the interests of the doctor, take into account his age and state of health.
If a specialist has children or grandchildren, make a doubly pleasant surprise – organize a present for his kids. An interesting option is tickets to the circus, to some theatrical performance, to visit the interactive game room.
A few more gift ideas for the doctor
Most doctors are only "for" if they are presented with a set of premium products as a thank you.
It can include everything that is considered a delicacy: a jar of red caviar, salmon, several varieties of elite cheese, high-quality olive oil, raw smoked sausage. In a beautiful wicker basket, the present will have a particularly presentable look.
There are several options for "delicious" gifts for you to choose from:
a set of collection honey or jam in a wicker basket;

a basket with berries or beautiful exotic fruits;

exclusive tea or coffee from a specialized store;

a set of elite cheeses;

gift set of products (sliced ​​meats, olives, various delicacies);

a large cake ordered from a professional confectioner;

elite Belgian chocolate in a bright gift box;

set of painted gingerbread.
A set of healthy goodies is especially indispensable in winter. You can buy ready-made or assemble it yourself by putting pine nuts, honey, herbal preparations and tinctures there.
How to give a doctor money in gratitude
Perhaps it sounds too frank, but it is in terms of money that most doctors would like to see the gratitude of the patient.
A gift of banknotes is a common practice in medical institutions. A few tips on this subject:
Present money in a beautiful envelope

 . Or come up with an original way of packaging. For example, banknotes in a syringe.

Do not hide banknotes in candy boxes

 , between pages of notebooks, in other secret places. Such presents are often re-gifted: the doctor may simply not notice your gratitude. Or you can give a book with the words that the most interesting moment of the work is on such and such a page. This is where your money will be.

If you feel a certain awkwardness

 , smooth it out with the phrase: "Doctor, I didn't know what kind of cake you like – I think you can handle the choice better yourself."
If you are sure that money gifts from doctors are corrupting, but you don't want to remain ungrateful, it's better to present a memorable or useful thing.
Choose a gift from a pure heart, do not be guided by the principle of "it's supposed to be." Only in this case, he will be a joy to you and the doctor.
Tips: how to choose a gift for a doctor
Before you go shopping for a gift, read the general parting words that will save you from a rash step. Indeed, in this matter your ingenuity is not as important as a sense of tact.
A doctor may have a hobby far from medicine. Find out during the conversation what the doctor is fond of, please him with a gift from this area.

Do not force a child to give a present. Most likely, he will be shy.

Do not leave a present in the staff room or office, give in person. You can attach a card with warm wishes to the gift.

The gift must be in an accessible place so that its delivery does not drag on, does not cause inconvenience.

Certificates, gift cards, subscriptions and the like are presented in a beautiful envelope.

Prepare a short speech with words of gratitude and wishes.

If the treatment was inpatient, select the time at 16-17 hours: after rounds and operations. For outpatient therapy, give a gift at discharge.

Do not forget to thank the nurse with an inexpensive souvenir or sweets.

If you have a desire to thank the entire staff of the department upon discharge, present a custom-made cake with medical symbols and personal wishes, a fruit basket. You can buy some household appliances for the staff room.

If you have design skills, choose the right item as a gift that complements the interior of your doctor's office.
You can give a surprise – send a letter of thanks to the Ministry of Health of the region or a letter of thanks to the head physician of the hospital.
Such an expression of gratitude will be significant for the doctor. For a young specialist, a high assessment of professionalism can help in career growth.
Don't give gifts beyond your means to please the doctor. Remember, this is gratitude, which should come from a pure heart, with good thoughts and wishes.
Money in an envelope.  Until now, there are active discussions on the network on the question of whether it is worth thanking doctors with such material gifts. The overwhelming majority still comes to the conclusion that money is a win-win option. However, if you are worried that the gift will be misunderstood, present it with a handmade item, such as a knitted scarf or a homemade soft toy. Get creative: roll up the money and put it in a disposable syringe.
What to do if you want to present an expensive present. According to Russian law, the value of gifts to officials should not exceed three thousand rubles, otherwise your present will be regarded as a bribe. You can, of course, give the gift outside of the medical facility, or arrange the gift as a charity. For example, buy a coffee machine, everyone will enjoy the drink, and your doctor will feel like the hero of the day. In this way, TV sets, sports equipment, pieces of furniture are often donated, in a word, everything that municipal institutions are in dire need of.
The moment of presenting the gift.  Do not make the doctor feel embarrassed, because in front of you is not a friend, but a respected person who is waiting for other patients. Try to do everything quickly and specifically so that the transfer of the gift is a pleasure to both parties. Also prepare your speech in advance, do not talk too much, it will be enough to say a few words of gratitude. Do not forget to decorate the gift beautifully: it can be a box, a package or an envelope.
Choosing the right moment to present a gift is difficult, but possible. There is no need to be shy about thanking your doctor in front of his colleagues, there is nothing wrong with that. If the doctor conducts an appointment in the presence of a nurse, it is advisable to buy a box of chocolates or a package of good tea for her. In the case when the treatment took place in a hospital, you should not disturb the doctor in the morning, because this is the time for rounds and appointments. It is better to wait until the end of the working day so that the doctor can freely devote time to you.
Be careful.  Once in the doctor's office or looking at the table at which he sits, think about what is missing there. Perhaps this is a picture, a flowering plant, an organizer for writing instruments, a stand for glasses, etc.
A few more situations to avoid. If we are talking about a doctor who treated a child, do not force the baby to thank the doctor. It just seems cute, in fact, children are not as tactful as adults and can easily embarrass the doctor. To avoid this, adults should give a gift on behalf of a small patient. Also, do not try to quietly leave a present in the staff room. From a medical point of view, this can be regarded as disrespectful.
What is better not to give a doctor
Some gifts can put the doctor in an awkward situation. Often, an option that seems quite suitable to you may not only not please the recipient, but also spoil his mood, cause unpleasant associations. To prevent this from happening, it is better to refuse gifts from the following list.
Medical instruments. 

This is the first thing that comes to mind when choosing a gift. Do not give such a banal gift. In addition, to pick up a really high-quality thing, you need to be a true professional in this field.

Too expensive gifts. 

Each patient gives thanks to the best of his ability, but do not forget that your present can be regarded as a bribe. A doctor is an official who is generally forbidden to accept offerings. Therefore, when choosing a present, it is better to observe the "golden mean", get not too expensive, but not the cheapest thing either.

Perfumes tailored to your taste. 

 A very risky gift. All people have different preferences, in addition, your present can cause allergies.

Clothing and footwear. 

 Do not break the etiquette, according to which such presents can only be given to close people.

Interior items for the home. 

You are unlikely to guess with this gift, because you do not know in what style the doctor's house or apartment is equipped.

Alcohol. 

Surely, in the doctors' offices there is already a whole warehouse of elite alcoholic beverages. Not all people drink alcohol in the amount in which it is presented by grateful patients. Such a gift will not only not impress the doctor, but will also be superfluous.

Things related to omens. 

 Doctors are superstitious, so avoid gifts such as mirrors, slippers, handkerchiefs, empty purses, etc. All these things are associated with negativity, so they will not cause sincere joy.
When choosing a gift, remember about superstitions. Doctors are suspicious people. Do not present the doctor with a mirror, watch, candles and piercing objects.
In accordance with the etiquette, handkerchiefs, shaving accessories, and deodorants are added to this list. The gift should be far from the category of intimate. Do not hand over shower gels, sock sets, electric toothbrushes.

Items that have been used should not be presented. There is only one exception to the rule – if it is a valuable antique.

The presentation should not be frankly cheap. If you choose alcohol, let it be a very high-quality copy.

You should not give pickles and marinades of your own production, especially canned mushrooms.

Ready-made dishes are not presented as a present, especially if the donor is not confident in his culinary abilities.
Conclusion
Thinking about what to give a doctor as a thank you is not an easy task. But a sincere desire to show appreciation for the care and high professionalism will definitely help you make the right choice.
To find a worthy gift for the person who was involved in your treatment, you will need to try. If you approach this issue with desire and an open heart, you will certainly pick up a thing that will evoke the warmest memories of you in the doctor and give you motivation to continue your work!