A child's birthday is an important event for his parents, close relatives and family friends.
Thinking about what to give a child for his birthday can lead adults to a dead end for two reasons:
The first is that children want to give the best.

The second aspect lies in the fact that I want to please the birthday man himself, and not just the parents of the child.
How to feel like a magician for a little tomboy or princess, guess their desires and not go broke at the same time?
Let's go ! Gift options for the first birthday:
85+ ideas for what to give a child for his birthday
Finger paint.

Water coloring.

Funny stamps.

Play tent.

Busyboard. When you do not know what to give a small child for his birthday, give him something that will help develop his skills, abilities and fine motor skills.

Tolokar is another good idea what to give a child for a year.

Rocking chairs, jumpers.

The first doll or soft toy.

Doll stroller or crib.

Swing.

Teaching table.

Hygienic set for teeth. 12 months is the age when the baby's oral cavity begins to require additional care.

Development mat.

Sorting games: pyramids with large details, matryoshka.

Height meter.

Tree sapling.

Silver spoon. If no one had time to give it to the baby when the first tooth appears, this will be an excellent souvenir for a one-year-old child for his birthday.
Gifts for children for 2 years:
Children at the age of 2 continue to explore the world, gradually move away from the full care of their mother and learn about the world through play activities.
Ideas for what to give a child at 2 years old:
Dry pool.

Tricycle with a handle.

Sled.

Bath toys. New accessories in the bath will occupy the attention of the child, and the mother will be able to calmly bathe the baby.

Musical table, tambourine or drum.

Toy bowling.

Interactive books.

Set of tools.

Toy kitchen.

Dance mat.

Interactive pet.

Children's guitar, synthesizer or xylophone.

Sled-carriage.
Surprises for children 3-5 years old:
From the age of three, a child experiences many age-related changes.
His attitude towards adult family members is changing, tastes, favorite hobbies can change dramatically. So children set their own boundaries, try to get to know themselves and try on their first social roles.
They can help with this:
Board games tangram with tasks. You need to choose any board game according to the age and temperament of the child. Remember how the birthday boy manifests himself in games.

Pie in the face game.

A set of figures of your favorite characters from cartoons or comics.

Form for making snowballs. Such a gift for a five-year-old child for his birthday would be appropriate if the girl or boy was born in the cold season.

Bucket for making sand castles. The choice of such sets today is great. There are not only containers of simple shapes, but also figured buckets.

Children's chess for memory training.

Table soccer.

Easel with slate board. Small parts and magnetic letters or numbers should be large so that the child can play with them for a while on his own.

A skipping rope with a counter is an option to give a four-year-old child for his birthday if the spirit of competition with peers has awakened in him.
Gifts for children from 6 to 9 years old:
A set for creating jewelry from beads, rubber bands or stones.

Cardboard puzzle, wooden constructor or iron parts constructor.

Retractable skates.

Children's phone.

A flying minion or fairy is the idea of ​​what to give an eight year old child for his birthday to see sincere joy in his eyes.

A radio controlled racing car would be a great birthday present for a seven year old.

Railroad or highway.

Toy radio.

Clock with alarm button and call function.

Gyroscooter.

Doll house, clothes or utensils for dolls. It can even be the palace of a real princess, which has everything you need to play with friends.

Knee and elbow protection, helmet for cycling in the park.

Set for experiments.

Microscope.

Football or basketball ball.
Gifts for children aged 10 and over:
If you are looking for what to give a child for a birthday – a girl or a boy of 10-12 years old, consider the following ideas:
Snowboard or skis.

Flash drive in an interesting design.

Pet. If the parents do not mind getting a pet, and the child himself will take care of the new family member, you can give the child a puppy, kitten, parrot or other animal that he has long dreamed of for the first serious anniversary.

Wireless keyboard with backlight.

Backpack for walking around the city.

A set of good youth cosmetics. Believe me, there are many funds for boys, and not just for young beauties.

Videos.

Portable printer.

Wireless headphones.

Smartphone. It is better to choose an expensive gift for your beloved son, daughter, nephews or grandchildren together with the hero of the occasion.

Chess.

Balanceboard.

VR helmet. Computer games and simulations have firmly entered our lives. Many guys dream of such a gift, regardless of gender. Age already allows children to separate virtuality from reality.

Hockey skates.

3D-handle with spare materials for filling rods.

Painting set with various art supplies and an easel.

Skateboard.

Graphics tablet.

Powerful power bank.

Selfie stick. If your child blogs or dreams of becoming a social media star, then give him a tool that is useful for this.

Flexible smartphone holder.

Monopod or tripod tripod.

Smart ring or watch.

Dressing table.

Action camera. Who knows, maybe the hero of the occasion will start making interesting videos today, and tomorrow he will grow into a great director?

Docking station for charging devices.

Ant farm.

Laptop stand with cooling function.

Table lamp or 3D lamp.

Jewelry made of leather, stones or beads.

USB hub.
DIY gifts for a child's birthday
Deciding what to give a child for his birthday is incredibly difficult.
The choice of toys, educational games, gadgets for the development of a child in stores is so great that you feel dizzy?
But what if you create a unique gift for a child yourself? The young hero of the occasion can be presented with:
Interior baskets made of knitted yarn with portraits of his favorite cartoon characters.

Beaded or leather bracelet.

Handbag made of fabric or eco-leather with a clasp.

Wooden or cardboard house according to your project for your child's favorite toys.

Necklace made of buttons, epoxy resin or polymer clay.

Dishes or a papier-mâché mask.

A knitted or sewn toy.

Power bank handmade.

A helper sewn especially for the child like from the cartoon "Fixies".

Rod mannequin or clothes rack made from natural materials.
Night lamp with infinity effect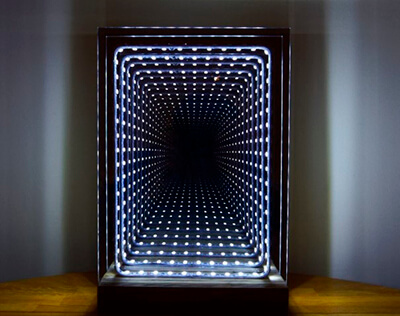 For work you will need:
acrylic mirror;

translucent glass;

aluminum strip;

LED Strip Light;

glue or wire;

any piece of wood.
Working process:
Make grooves in the bar with a drill of the right size with a drill or a jigsaw so that you can put a mirror and glass in the cuts.

Fold the aluminum strip in the form of a rectangle, fasten it with bolts on the bar between the cuts.

Wrap aluminum with LED strip. Attach them with glue or wire.

Insert the mirror into the slots. The nightlight is ready!
Case for headphones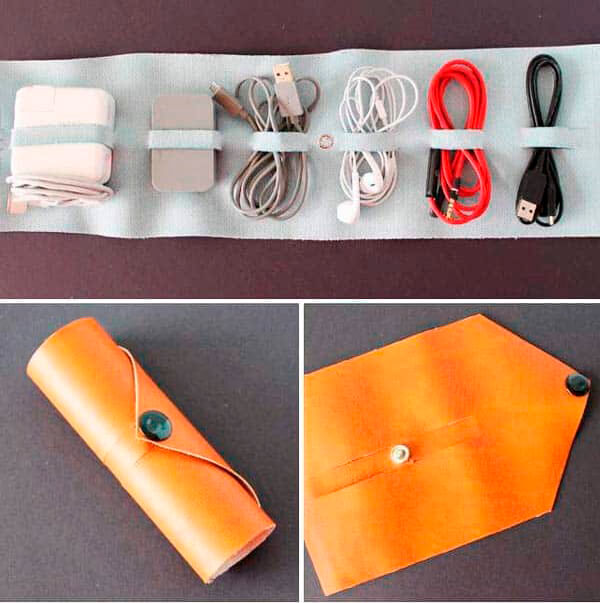 For work you will need:
A piece of natural or artificial leather 20 cm.

scissors;

buttons;

pencil;

ruler.
Working process: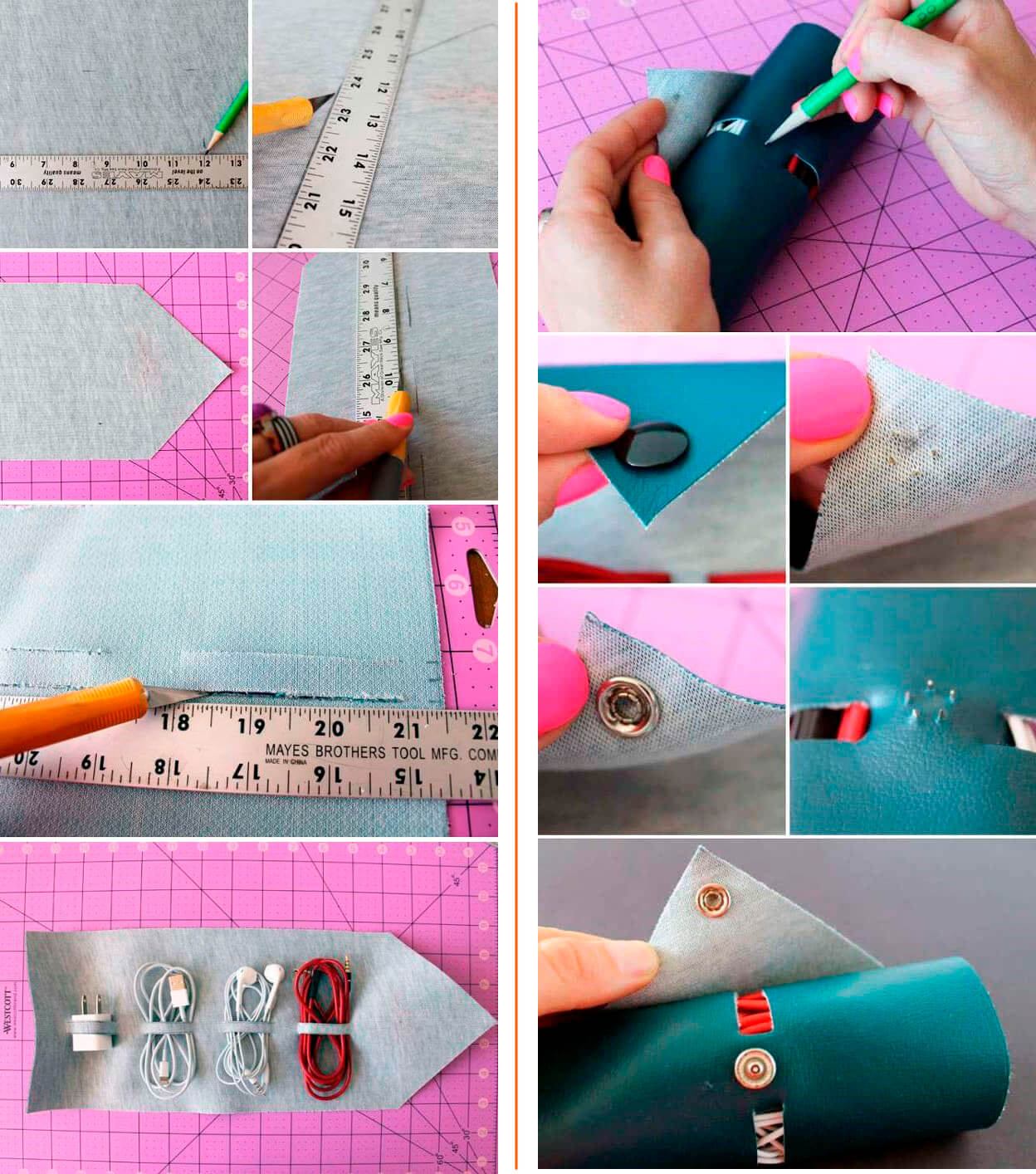 Build a house out of leather. Draw a rectangle on the canvas with a roof on one side.

Make cuts with a knife in the right place. They will be the cord holder.

Fold the pencil case to determine where you want to insert the button. Mark this place with a pencil.

Insert button.
Original gifts for a child's birthday
On such a special day for children as a birthday, it is customary to give something unique and almost magical. How about surprises like:
Toy robot

 . It seems to us that comments are superfluous.

Blaster

 . Voynushki is the favorite game of boys all over the planet. On the battlefield, he may also need a Jedi sword or other interesting weapon.

Flexible piano

 . You can play such an instrument with your parents or friends, and then roll it up and put it away so that the piano does not interfere.

Quadcopter

 . Flying a drone or a helicopter is a dream not only for boys, but also for their fathers, mothers, brothers and sisters. Maybe arrange a competition?

Board game with edible pieces

 . What a great gift idea for a child who has everything. The party of such a game will be fierce in earnest. Gather your strength!

A toy from your childhood

 . Introduce your child to your favorite childhood game. It can be, for example, a wolf that catches eggs in a basket. Tell all the legends about this character that you know about him as soon as you have a free minute at the celebration for the child.
A couple of interesting ideas for what to give a child for his birthday
To please the hero of the occasion is the main task of a children's birthday. Sometimes, in order to fulfill the dreams of a child, you need to listen to your intuition or directly ask the guys about their desires.
Remember what the child is talking about with particular interest, and fulfill his cherished dreams. They may be:
Backpack toy for pajamas

 . A child will like to put pajamas in such a bag, and at night you can hug a soft toy in which your favorite pajamas are stored during the day.

Hammock

 . It looks stylish in the children's room, both for a boy and a girl. And you can always play Robinson Crusoe.

Trampoline

 . Having fun with such a gift at any time will become easier for both the birthday man and his friends.
Adviсe
Recommendations on how best to choose a birthday gift for a ten-year-old child will vary greatly from advice on what to give a one-year-old baby, but we still take a chance.
Focus on the character and temperament of the guys. If a phlegmatic person is presented with a noisy toy, he may cry. Didn't you expect such an effect from presenting your own gift?

Remember the child's health data before buying a gift. If he has allergies or problems with his lungs, then soft toys will be dangerous for him.

Always keep in mind the age of the child. Easily flammable, piercing, cutting and otherwise potentially dangerous items should not be given to young children.

Be a modern giver. If the kid liked the interactive book, then at the age of 10, the birthday boy can throw the gifted book into the box. Of course, if it is not electronic.

In order not to get into trouble with the choice of a surprise, listen to the child's stories about his everyday life, hobbies and what he tells about his friends. Sometimes exactly what they have has attracted your little friend for a long time. Why not make a child's dream come true and buy a birthday present that he will definitely like?
What is better not to give a child a birthday
The TOP list of gifts that are better not to give to the young hero of the occasion will be different depending on the age, gender and hobbies of the child.
We will highlight just a few of them:
Basket for toys

 . Agree, this is more an offering for parents than for children. If you want to focus on the organization of storage, present the children with a desktop or wall organizer.

Money

 . Even if a child receives a large amount of money from you on his birthday, he can spend it on entertainment and sweets, after which he will only be disappointed that he did not receive anything memorable from his own holiday.

Certificate

 . If you have not agreed on this gift before, you should not present such a surprise. A certificate for the purchase of toys, a day in an amusement park or even a spa for a child mean nothing. In addition, he will not be able to visit shops or establishments alone, and adults can be busy. So receiving a gift from you will be delayed and upset the young birthday man.

Clothing and footwear

 . If you can still give a 1-2-year-old baby a jumpsuit or an elegant suit, then an older child may have his own preferences, concepts of comfort and expects a gift from you that will be more interesting to him than useful.

Piggy bank or safe

 . Do you believe that none of the guests thought about this gift, except you? Don't disappoint the birthday boy!
Conclusion
 The choice of what to present to a small or already eleven-year-old child on his birthday is extensive today. Before making a purchase for a young birthday boy, honestly answer two questions for yourself: will this thing please the child himself, and not his parents? Is she safe for him? If you answered yes, you can ask the store staff to wrap the gift of your choice.