The mother-in-law is called the second mother. When you hear that the husband's mother invites all relatives and friends to her birthday, you panic. After all, you do not know what to buy mother-in-law as a gift.
Regardless of what kind of relationship you have developed, you need to choose a present. However, sometimes this is not easy at all. It is necessary to prove yourself both a diplomat and a psychologist. After all, a gift can both smooth out sharp corners in relationships and add peppercorns to them.
If you don't know what gift to give your mother-in-law for her birthday, you can use a little life hack: just imagine your mother or aunt in her place. Better yet, pay attention to the proposed list of presents. Then, choosing a gift will be even easier! Here you will find interesting ideas that will surprise a woman, help express respect and care.
A daughter-in-law has a special relationship with her mother-in-law. On the one hand, her husband's mother is a close relative, and on the other, she is a strict critic. Do not get upset prematurely, everything is in your hands! If you present a gift with pure thoughts and with all your heart, you will definitely achieve the location of your mother-in-law, you will find the key to her heart!
TOP 99 ideas What you can give Mother-in-law for her birthday
Kitchen appliances (dishwasher, multicooker, food processor, etc.).

Electric samovar.

A cookbook with a selection of gourmet dishes.

Mixer mug.

Nice set of dishes.

Self-watering planter.

Sewing machine.

Massage pillow.

Blanket made of natural wool.

Bath salt, foam or powder.

Large cover.

Genuine leather wallet.

Edible bouquet.

Electronic book.

Bakeware.

Coffee machine.

Cup warmer.

Aquarium with goldfish or aqua farm.

High quality manicure set.

Garden processing tools.

Hair care device (dryer, flat iron, multi-styler, etc.).

A set for decorating the bathroom (mat, shelf, curtain, made in one color scheme).

Swing, hammock or deck chair for a summer residence.

Mixer with heating function.

Bed linen set made of natural fabrics.

A set of rattan furniture for your site.

Wireless headphones.

Compact biofireplace.

Beautiful sports water bottle.

Manual cordless vacuum cleaner.

Nice wall mirror.

Wicker baskets for products.

Wool carpet for the bedroom.

Potholders and kitchen towels.

Pocket key.

Handmade soap set.

A pair of beautiful candlesticks.

Basket with delicacies (fruits, sweets, different types of cheese, etc.).

Touch table lamp.

Dryer for vegetables and fruits.

Care or decorative cosmetics.

Flowering houseplant in a beautiful pot.

Blanket with sleeves.

Silver teaspoon (water ionizer).

Silicone mat for the test with measured divisions.

A set of cosmetic oils.

Device for making sushi and rolls.

Blanket with heating function.

Smart watch with simulated dawn.

Water filter.

Massager for face and body.

Humidifier.

A set of face masks with different effects.

Teapot or French press.

Climatic equipment (heater or air conditioner).

Home weather station.

Dryer for shoes.

Box with flowers and sweets.

Fortune cookies.

Hydromassage foot bath.

Set for growing microgreens.

Smart sleep mask.

A set of different varieties of honey and jam.

Geyser coffee maker or copper Turk.

Tree with photo frames.

Memory foam pillow.

A tub or barrel for pickling vegetables.

Coffee machine, coffee grinder, french press, coffee maker or cezve.

Robot vacuum cleaner.

Pancake maker or bread maker.

The original form for cupcakes. Equipped with a small silicone tester to check the readiness of pastries. A "probe" of the cake will show how baked it is.

Cooktop with quick heating burner. If you are thinking what to give your mother-in-law for her 60th birthday, this is a great idea.

Linden barrel for honey. A useful eco-friendly gift. You can find the right size and different designs.

Multigrater 3 in 1. Or multicut.

Freezer.

Wireless call.

Hammock with support and wheel for movement.

Home mushroom.

Grill raclette. If the mother-in-law adheres to the principles of a healthy diet and likes to gather guests, present this unusual device with a granite stone. To cook a delicious meat, fish, vegetable dish, no oil is required.

Double-sided mattress topper for the sofa. People who know a lot about comfort will definitely appreciate this gift.

Nutrient extractor. In appearance, an ordinary stylish blender can extract useful substances on a cellular one. The device unlocks nutrients not available with other processing methods and delivers more vitamins and minerals to the body.

Mini air conditioner. For home, cottage or apartment.

Window cleaner.

Stone removal device. It's so easy to make cherry jam with it!

Autoclave sterilizer. The device combines the functions of a distiller and a sterilizer. Quickly, conveniently and safely prepares homemade preparations: immediately in banks, as in industrial production.

Universal folding table. It has several levels of height and inclination of the lid. A multifunctional and comfortable table is suitable for various pastimes: for dinner in front of the TV, for working at a laptop.

Oil burner. One of the ideas of what to give a mother-in-law for her birthday is inexpensive, but tasteful, and for health. Choose in addition a set of essential oils with the desired healing properties.

A set of cedar jam.

Cedar pillows. Filler – cedar shavings. The perfect gift for all natural lovers. The manufacturer guarantees that the healing properties of cedar will give you a wonderful sleep, good rest and unprecedented vigor.

Heating blanket or electric sheets. Preferably the latest generation: with different temperature conditions, overheating protection, display.

Blanket with eiderdown or swan down.

Products made of birch bark: a tuyesok, a carved box, an original bread box, a wall clock, a basket, a bag, a vase, a jewelry box, a picture, and even a samovar. Birch bark products and souvenirs harmoniously fit into the interior, combine folk identity and modern design. This is an original and practical gift.

Lamp with flame effect. Give your mother-in-law a spectacular novelty – a stylish lantern-torch with a live flickering "fire". A stand-alone device with a solar panel and a battery can be placed anywhere in the garden. The neighbors don't have that!

Matryoshka set.

Set of sofa cushions.

Illuminated makeup mirror. Great gift for a limited budget.

Scarf and gloves set.

Pillow-transformer for a chair. For example, in the form of birch quarter logs, which can be folded into a log pillow or into a cylindrical ottoman.

Japanese tea set.
Original gifts for my husband's mother for her birthday
Any daughter-in-law who is not indifferent to how relations develop in the family wants to please her mother-in-law with an unusual gift.
It's difficult to figure out what to give right away, so you can start a separate page in your diary where you write down all the desires of your mother-in-law, expressed by chance.
In the meantime, take advantage of the options.
Gift personalized photo album. Such things are often created by talented craftsmen who use natural leather, gold or silver stamping in their work.
This is a status gift, so you can safely give it to the mother-in-law, who has everything. Before giving an album, try to at least partially fill it with family pictures.
Such gifts to a woman, for sure, have not yet been given, so he will definitely like it.
Family service. Great gift for an anniversary. Each element of the service depicts the family coat of arms and the name of the owner.
Let the mother-in-law, through this present, feel like royalty. Using this service is a pleasure. It is often made of snow-white porcelain, and the ultra-resistant print is not washed off even in the dishwasher.
The set can be bought for any number of people, according to your desire.
Inexpensive mother-in-law gift ideas
There are different situations in life, sometimes it is not possible to buy an expensive present. The following gift ideas won't break your pocket and are guaranteed to please your mother-in-law.
Personalized apron. For my husband's mother, you always want to buy something special, something that no one else has. This is a memorable gift that will surprise a woman with its unusual design.
Such a seemingly simple thing can look creative if it is decorated with a personalized inscription and an interesting print. Your mother-in-law, at the sight of this gift, will definitely come to an indescribable delight! A woman will use an apron every day and speak warmly about her daughter-in-law.
Warming belt. A good option to give inexpensively and usefully. The belt is made of natural wool, which means it has healing properties.
To feel the effect, the belt must be worn on the lower back, preferably on the naked body or over underwear. The product is used for the prevention and treatment of spinal ailments, as well as those who want to lose weight or maintain a slim figure.
Nozzle on the crane with illumination. This is not only an interesting, but also a very useful gift for DR. Thanks to this nozzle, the mother-in-law will no longer need to touch the water temperature by touch.
Just look at its color. If the water is colored green, it means that it is cold, red – hot, the most optimal – blue.
Since the nozzle is sold complete with a special adapter, it can be attached to any faucet.
Aromatic sachet set. These are useful flavors that can be put in a closet with things or anywhere else.
Sachets are small bags made of natural fabric and filled with herbs, the aroma of which gently affects the human body. Some of them allow you to relax, others, on the contrary, excite, give a surge of vivacity.
In addition, sachets perfectly fight moths, give things a pleasant smell.
What useful gifts can you give your husband's mother for her birthday?
If you are familiar with the preferences of a woman and can say with confidence that she is a practical lady, choose a gift that will be useful in everyday life.
Below you will see some interesting ideas that will not leave the mother-in-law indifferent.
Chopper for herbs and vegetables. This small but very useful device will definitely be appreciated by a woman of 60 years old. All you have to do is pour the ingredients into the bowl and press the button. The grinder will do everything by itself!
It is so powerful that in just a few seconds it will turn foods into purees. If they need to be cut into large pieces, use another knife that comes with the kit. The device is easy to disassemble and easy to clean.
Smart garden for growing plants. Such a gift can be given both to a gardener who cannot live a day without beds, and to a woman who is far from it. A smart garden allows you to grow plants without soil.
It is hard to believe in this, but on your windowsill or desktop you can grow not only flowers, grass, but also fruit-bearing crops. The mother-in-law will be happy to watch the sprouts and enjoy the first results!
Window cleaning robot. A very useful gift for the mother-in-law of 65 years. The robot will effortlessly clean glass and mirror surfaces. A woman will not need to risk her health to enjoy a clear view from the window.
The window cleaner will do everything for her! The device does not miss a single area and carries out washing in several stages, as a result of which the cleaned surface shines.
Bathroom stand. Not a bad idea what to give your mother-in-law for her birthday. Surely, she, like many other keepers of the hearth, devoted herself to her family and children. Now it's her turn.
With such a stand, she can comfortably take a bath and fully relax. The product has special compartments for a tablet, candles, glasses, etc.
Commemorative gift options
It is not necessary for the mother-in-law to choose an expensive gift, it is important that it brings pleasant emotions to the woman.
Then such a present will be remembered for a long time and will bring a smile to her face every time she looks at it.
Florarium. This is a glass container filled with unpretentious plants (mainly succulents), as well as decorative sand, sea pebbles and other elements.
The result is a harmonious composition that will bring zest to any interior. Florariums are desktop and wall, with different shades and arbitrary shape.
Gold pin with a diamond face. This accessory has been known since time immemorial. But, if earlier the pins performed a practical function, today they are used as a good addition to the image.
This product, as it were, confirms that its owner has a refined taste. Such a simple thing, thanks to the imagination of the masters, turns into an elegant decoration.
Designer women's watch. These are luxury products, which are characterized by their high quality and original design.
Looking at the owner of such a watch, you immediately understand that in front of you is a lady who knows her own worth. Such a gift is not to be missed! These are not cheap Chinese copies, but models known all over the world.
Gifts for beauty and health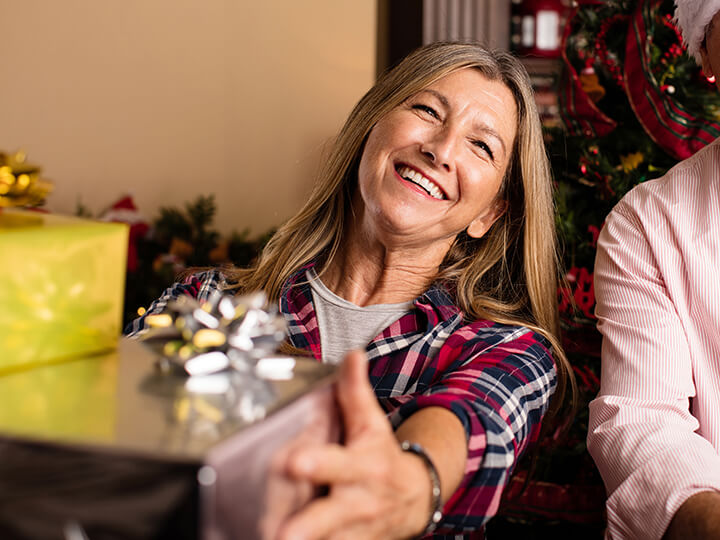 No matter how old your mother-in-law is, she always wants to look elegant and attractive.
In addition to skin care products, you need to carefully monitor your health. Believe me, none of the proposed gifts will go unnoticed. Any of them will be favorably received.
Sticks for Nordic walking. This type of physical activity has several names, but one meaning, which is to move using sticks. The benefits of this activity are many.
Those who regularly engage in such walking note an increase in endurance, brain activity, improved blood circulation in internal organs, coordination of movements, stabilization of pressure, normalization of sugar levels, burning calories, etc.
Jade pillow. In China, such a pillow is called the "elixir of youth." It has a positive effect on the nervous system, improves blood circulation, and normalizes blood pressure. You can use the pillow every day, you just need to put it under your head while relaxing.
The duration of the course depends on the individual characteristics of the body, but experts recommend taking a break as soon as a person feels better. Before an important event, in order to be full of strength and energy, you need to rest on the pillow again.
Cosmetic honey set. Honey has been known since ancient times for its beneficial properties.
Such a gift is a beautiful box, inside which is a storehouse of vitamins. It's natural cosmetics made with honey and wax, and a sweet treat that will protect your mother-in-law from colds and stress.
This gift will be appreciated by a woman who loves to pamper herself and take care of her appearance.
Orthopedic mattress.  For this gift, you will hear words of gratitude from your mother-in-law more than once. The mattress has huge health benefits. It follows the contours of the body, supports the spine in the correct position even during sleep.
Choose a mattress with an average degree of rigidity, so it will not pinch the blood vessels, the blood will circulate freely, delivering oxygen to all organs.
If earlier it was believed that such a mattress was intended for people with a sore back, now many people buy it for prevention purposes. According to experts – the disease is easier to prevent than to treat it later.
DIY gifts for mother-in-law
If your mother-in-law loves unique handmade items, she will be pleased to receive an original item as a gift.
Especially if a grandson or granddaughter took part in its manufacture.
original key holder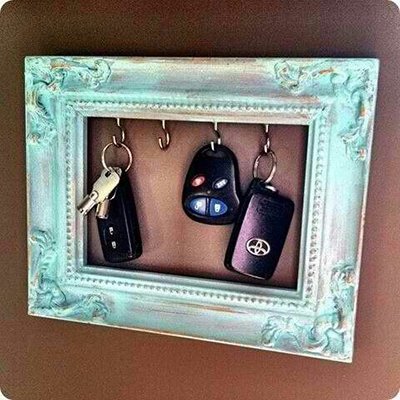 For lovers of practical and original ideas, you can make a wall key holder. It is simple to make, at a minimum of costs, and it takes very little time for such creativity. And in the end – a stylish and useful thing.
Buy the simplest frame of the right size from the store and some metal hooks. Glue them to the frame on the reverse side, and decorate the frame itself as you wish. Focus on the style and color scheme of the room where the mother-in-law will subsequently place, according to your plan, this beauty.
romantic candles
Candles are a spiritual symbol of warmth and comfort. A set of candles in beautiful candlesticks, made by yourself, is a wonderful gift for a sentimental person. They are done quickly and quite simply.
For decoration, pretty glasses and lace from the store are used. If you know how to knit them, the gift will become even more valuable.
Apply glue to the glass with a brush.

Wrap it in a pre-cut piece of lace.

Once everything is dry, place the candle in the glass.
Tips: How to choose a gift for mother-in-law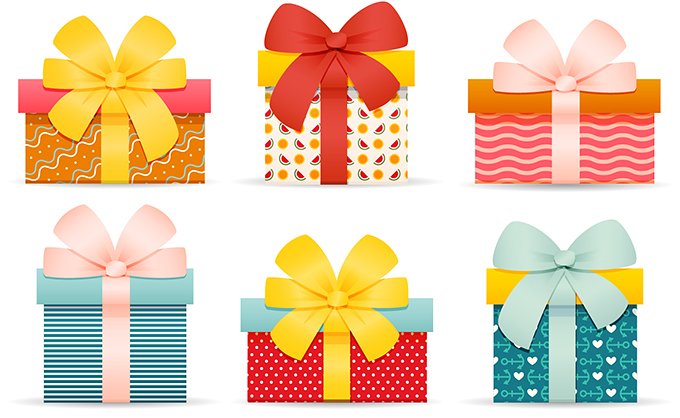 The right surprise for a solemn event is able to establish relationships and bring the daughter-in-law closer to her husband's mother. Tips on what to give mother-in-law for her birthday are simple.
Rely on her lifestyle, emotional and physical state. Someone is still active and working, some are looking for peace and solitude, while others are looking for new experiences.
Presenting the right gift is not difficult if the daughter-in-law has a good relationship with her mother-in-law. Someone is waiting for the advice of a husband or father-in-law, others rely on their choice. Take a closer look at the situation, and present something that is not there, but will definitely come in handy.
You can give her a joint photo with her son in a beautiful frame. Or digitize old photos, order a blanket with photo images.
If your mother-in-law is fond of some kind of needlework, study the Internet: the necessary publications and thematic forums will set your thoughts in the right direction.
Many women really want to please their mother-in-law, sometimes it becomes an obsession. You shouldn't dwell on it.
Better listen to your heart, remember what your mother-in-law talked about, what she plans to make or buy. And also pay attention to the main selection criteria.
surprise factor. 

 It is known that emotions are the best gift. The mother-in-law will be very surprised if your present is delivered by courier to your home, work or any other place. You can also prepare a short film about the hero of the occasion and show it to everyone present in the middle of the holiday.

Joint gift. 

 It is not necessary to give a present only from your family, you can talk with other relatives of your husband and agree on a joint gift. Firstly, you can choose something more expensive, and secondly, all the "responsibility" for choosing a gift is divided into several people.

The moment of delivery. 

No matter how the relationship with the mother-in-law develops, the gift must be given kindly. Do not forget to smile, say a few nice words to the woman. Be sure to decorate your present beautifully, complement it with a bouquet of flowers and a colorful card with a hand-written wish. It is not necessary to give your gift in front of everyone. You can do it tete-a-tete. When people are alone, they become more sincere. This is a great opportunity to build relationships.

Tact. 

 Do not take risks and be creative. After all, you choose a gift not for a close friend, but for your husband's mother, so it's better to get by with strict classics. Also, do not tell how long you were looking for a gift, how much money you spent on its purchase, and do not forget to cut off the price tag.

Check with her friend. 

To do this, you will most likely need the help of your husband. He probably knows his mother's closest friend. Call her and ask for help choosing a gift.

degree of closeness. 

 When choosing a gift, you need to build on how well your relationship has developed. It happens that this woman becomes a second mother, then you can give some personal things. And if a whole abyss has opened up between you and your mother-in-law, choose neutral presents.
What is better not to give mother-in-law
Even if the relationship is just formal, treat the selection of the present with positive neutrality.
A gift can both elevate you in the eyes of your mother-in-law, and completely ruin your relationship. That is why the choice of a presentation must be approached thoughtfully.
Immediately exclude from your list things that cannot be given to the mother-in-law, regardless of her age, occupation, status, etc.
Pearl jewelry. 

 If a woman believes in signs, she will not be happy with such a present. It is believed that this mineral brings trouble and tears.

Anti-aging cosmetics. 

On your part, this will look like an indirect allusion to the imperfect appearance of a woman. An exception is if you have developed a friendly relationship with your mother-in-law and you know for sure that she will not be offended by the sight of such a present.

Clothing, underwear. 

 You do not need to choose such things yourself, it is better to give your mother-in-law a gift certificate to the appropriate store. Then you definitely will not be mistaken with the size or color scheme.

Cheap fakes. 

With such gifts, you are more likely to express disrespect for the birthday girl than to please her.

Empty vase, bag or purse. 

According to the signs, they definitely need to put something in them. So, present a vase with a bouquet of flowers, a wallet with a coin inside, etc.

Sharp and cutting objects. 

Knives and forks will also cause negative emotions. Even our ancestors believed that they bring discord into the family.

Alcoholic drinks. 

 According to etiquette, it is not customary to give such gifts to women – this is a sign of bad taste, so do not expect approval from your mother-in-law.

Medical devices, medicines. 

Even if you know that your mother-in-law has health problems, she is unlikely to like it that you remind her of this trouble on a holiday.

Money. 

Be sure that at the sight of such a gift, a woman will be very upset, because she will think that you neglected her holiday, did not find the desire and time to choose something more interesting.

Personal hygiene items. 

It is generally not recommended to give this gift to anyone, as it looks like a hint that a person needs to take better care of himself.

Pets. 

If the mother-in-law does not have a cat or a dog, then there are some reasons for this. It is not worth taking the risk of offering a living being. You will bring discord into the measured life of a woman, for which she is unlikely to be grateful to you.

Extreme gifts. 

Even if this idea seems very original to you, discard it. You do not know how the mother-in-law will react to unusual conditions for herself. Your gift can cause irreparable harm to her health.

Gifts inappropriate for age or lifestyle. 

Consider the age of the mother-in-law and how she feels. For example, an active woman will be upset by a gift intended for the elderly, and, conversely, an aged lady will not like youth presents.
Conclusion
If you try a little and choose a worthy gift for your mother-in-law, taking into account her interests, your relationship may not be ideal, but it will definitely be peaceful and kind.
Don't forget, your mother-in-law is just a woman! She still wants to be beautiful and loved. And dreams of a pleasant surprise in the original packaging, with a beautiful bouquet, warm words. Please your husband's mother – a good gift and sincere wishes will make your relationship stronger.
Put your whole soul into your present, be sure to complement it with pleasant words and flowers, and most importantly, do not forget to thank the woman for raising such a wonderful man – your spouse!