Birthday is an important holiday for any child. Every nine-year-old girl looks forward to the day when her loved ones begin to congratulate her and give gifts. But going to a birthday party, not all guests know what to give a girl for 9 years.
At 9 years old, girls are very impressionable – they hope to receive a special gift. From beloved parents, close and distant relatives, as well as classmates and friends, the birthday girl can give the following presents:
TOP 54 ideas What you can give a girl for 9 years
An anti-stress soft toy or a Tilda fabric doll for a girl who likes toys.

A house, a car, a set of clothes and a set of dishes for the doll.

Educational board game in the children's version ("UNO", "Monopoly", "Imaginarium", "Alias", "Activity" and others).

Thermal mug, small thermos or thermo glass with an individual image.

Doll-mannequin for creating hairstyles with all the necessary materials included.

Bed linen with the image of the girl's favorite cartoon characters.

Soft plaid with sleeves.

Smart watch in the children's version, equipped with a pedometer and a GPS tracker.

Trampoline or inflatable pool, which can be placed in the courtyard of a private house or cottage.

A portrait of a birthday girl dressed as a princess, made from a photograph, is a gift for a 9-year-old girl who has everything.

Dressing table in the girl's room, equipped with a large mirror.

Set for self-growing plants.

Aqua farm – a self-cleaning aquarium with fish, on top of which a crop grows.

Puzzle – tag, Rubik's cube, spherical or others.

A sewing machine designed specifically for children.

Badminton complete with shuttlecocks.

An encyclopedia dedicated to the interests or hobbies of a girl – about the plant or animal world, beadwork, embroidery and other activities.

Children's cosmetics on a natural basis, which will teach the girl to take care of herself (soft cream, shampoo, hygienic fudge).

Set for manicure and pedicure with varnishes and a special lamp for drying.

Set for creating jewelry – with its help, the girl will learn how to make jewelry (beads, baubles, earrings) on her own.

Illuminated globe or wall map of the world for a girl who is interested in the world around her.

Beautiful handbag, comfortable urban backpack or clutch.

Hair care accessories – headbands, hairpins, elastic bands. Gift for best friend or classmate.

Beautiful umbrella that changes color when wet.

Fashionable sunglasses in a colorful case.

A book with a fairy tale, the main character of which is the birthday girl herself.

A personal diary with secrets, which is locked.

Audio player with high-quality headphones in the form of funny animals.

Eau de toilette or perfume with a delicate unobtrusive aroma, or a kit for making perfume at home.

Magic ball of predictions and decision making.

Virtual reality glasses.

A play tent that can be placed at home.

A piggy bank in the form of an animal or an electronic model in the form of an ATM, a safe.

A 3D pen is a device that allows you to draw three-dimensional figures.

Wireless speaker in the form of a funny animal or character.

Electronic butterfly in the bank.

LEGO constructor for girls, for example, a series with Disney princesses.

Ice, roller skates or heelies (sneakers with wheels).

Swedish wall in the room of a girl who is fond of sports.

Bicycle or other vehicle – skateboard, scooter, hoverboard.

Accessories for a mobile phone of the birthday girl's favorite color – a bauble for the phone, a stand, a case.

Soft pouffe in the nursery.

A night light in the bedroom is a good gift for a 9-year-old granddaughter's birthday.

Pogo stick or jumpers are devices for high jumps.

Musical dance mat with bright lights.

Inexpensive camera for a girl who likes to remember moments from life.

Table chess or checkers.

Flying saucer, boomerang or kite.

A cookbook with simple recipes, plus an apron and chef's hat.

Jewelry box with lock.

Laces that glow in the dark.

Snowball blaster – a device for creating and throwing snowballs, a good gift for a winter birthday.

3D puzzle or large mosaic with a beautiful image or photograph of a girl.

Apparatus for making popcorn, cotton candy or ice cream.
Original gifts for a girl for 9 years
Numerous children's goods stores are filled to the brim with various toys, but not all children at the age of 9 show interest in them.
To surprise and please the girl, choose an unusual present for her.
What original can you give a girl for 9 years?
Interactive pet. A small robot in the form of a kitten or puppy that can move around and communicate with its owner. An electronic pet will replace the real one and prepare the girl to make a real friend.
While playing with such a pet, the girl will develop imagination and imaginative thinking, learn attention and respect, as well as the correct attitude towards animals.
home planetarium. With the help of this unusual little thing, the girl will be able to observe the starry sky without leaving the room. The device will help you remember what the constellations are called and in what order they are located.
Often, home planetariums are equipped with built-in speakers that play a pleasant melody. The planetarium is sure to please an inquisitive child.
Kigurumi. These costumes in the form of animals or cartoon characters are very popular with children. Usually they have a hood, as well as a tail and ears. Give a 9-year-old girl a costume in the form of a zebra, kangaroo, tiger, koala or panda.
You can pick up both winter and summer kigurumi – depending on what time of the year the girl celebrates her birthday.
An additional list of ideas of what else is original and interesting can be given to a girl on her 9th birthday:
Kinetic constructor to create your own labyrinth model.

Portable cinema in the form of a cube with a collection of children's cartoons, songs and audio fairy tales.

Lizun or slime (toys made of viscous jelly-like material) – the idea of ​​\u200b\u200bwhat to give a girl for 9 years inexpensively.

A toy warmer that will warm the girl on cold nights.

Ant farm for observing the animal world.

A radio-controlled pet or a flying fairy that hovers over a special stand are great toys for girls.

A roombox with many design options is a box-shaped constructor with which a girl can create a dream room.

Soft slippers with backlight.

DIY flip flop portrait kit.
A few more gift ideas for a 9 year old girl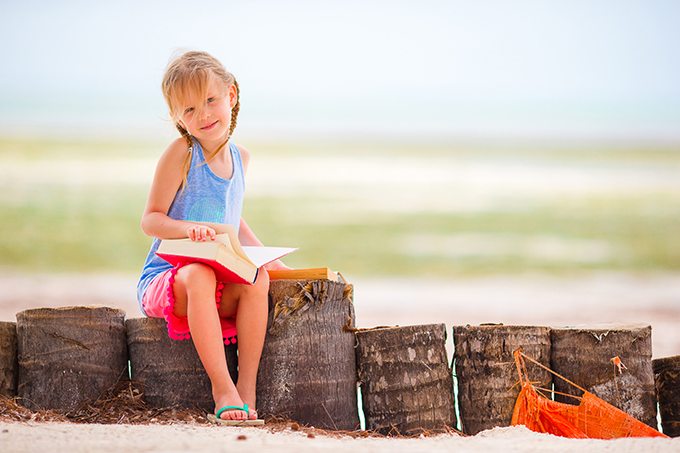 Different girls at the age of nine like completely different things – someone is fond of music and dancing, and someone is interested in science.
A list of good gift ideas that will develop the talents of a 9-year-old girl, depending on her interests and hobbies:
For a young artist, buy accessories for her hobby – paints, a set of high-quality brushes, multi-colored markers and pencils. A novice artist can be presented with a painting by numbers, an advanced artist – a drawing tablet.
As a surprise, what to give to a 9-year-old girl who is fond of needlework on the DR, various sets for creativity are perfect – making toys, soaps, embroidery with beads or threads, decoupage, modeling from dough or clay, knitting mittens or socks.
If a girl is interested in science, give her a kit for chemical or physical experiments – for example, for growing crystals. You can also give an inquisitive girl a microscope, a telescope, a spyglass or a small children's metal detector for her birthday.
For a birthday girl who is fond of music, buy an instrument that a girl wants to learn how to play. Other ideas include a music box or a karaoke microphone that attaches to a computer.
Give a girl who loves to read an interesting book. It can be educational literature for children, fairy tales and fantasy about princesses, pirates or dinosaurs, adventure stories and game books.
DIY gifts for a girl on her 9th birthday
A do-it-yourself gift for a 9-year-old girl's birthday can be made not only by a grandmother or mother, but also by a brother, sister, as well as classmates or friends.
Inexpensive but good DIY gift ideas:
Sweet basket. Take a small basket or box, fill it with the girl's favorite sweets or Kinder surprises, and decorate the gift with bows and flowers from multi-colored ribbons. A seemingly simple birthday present for a girl that any 9-year-old princess would love.
Exclusive box for small things. Girls like these things – they store jewelry and other small items there. Such a box can be made from a small box, plywood and even ice cream sticks.
Jewelry made of polymer clay. A good gift for a friend or classmate. You can make earrings or a beautiful pendant. Blinding clay jewelry is no more difficult than plasticine.
Handbag with original print. Gift for younger sister or niece. You can sew a bag using cotton material, or buy a ready-made one-color handbag. Apply a funny drawing on it with acrylic paints – do it yourself or use a stencil.
Volume letter. If a girl loves unusual things, she will love this gift – a beautiful first letter of her name that will look great on the wall. It is easy to make – use cardboard or wood (an option for older brothers). The letter can be decorated with any material – rhinestones, pebbles, ribbons or bows.
Tips: How to choose a gift for a girl for 9 years
Choosing a gift for a 9-year-old girl is not easy – the baby is growing up, she already has established interests and hobbies, but for now she remains a child.
Follow the following recommendations and tips on how to choose a gift so that the birthday girl will definitely remember it:
At 9 years old, a girl wants to be beautiful and charming. At this age, the birthday girl is more attracted to bright and stylish things, jewelry and objects that are created for beauty. Perhaps your gift will not be practical or useful, but it will bring joy and happiness to the birthday girl.
Is it possible to give a doll to a girl for 9 years? Yes, but the usual options designed for kids are not worth buying. At this age, the girl will be delighted with a beautiful and exquisite doll that can be combed or dressed up.
When choosing a gift, be sure to consider the individual tastes, hobbies and wishes of the birthday girl. Watch the girl, listen to her – perhaps during the conversation she will inadvertently tell you what she dreams about and what gift she wants to receive for her birthday.
Be sure to consider the relationship you are with the birthday girl. A girl at the age of 9 is very vulnerable, she can easily accept personal gifts (for example, bed linen or an encyclopedia for girls) from close people, and it is better to give something less personal from distant relatives.
If you do not know what to give a child for a 9-year-old girl, you should not buy the first expensive thing that comes across – a gift can be inexpensive, but valuable and useful for the development of a young lady. For example, you can give a kit for creativity – perhaps thanks to him the girl will discover new talents in herself.
What to give a 9-year-old girl who has everything and doesn't need anything? In this case, the birthday girl will be delighted with a trip to an amusement park, a clown ordered for the celebration or a ticket to a theater performance. Give impressions – this is what modern children often lack.
What is better not to give a girl 9 years old for her birthday
Some girls at the age of 9 like to play with dolls, others prefer educational games or creativity. You should choose a gift depending on the interests of the girl. However, there are gifts that definitely should not be bought by a girl for 9 years. List of failed presentations:
Money. 

It is very difficult for a child to understand the value of money. Not all children at the age of 9 can manage their finances on their own, they often leave quickly and for completely useless things.

Jewelry. 

At 9 years old, the girl is not yet interested in gold and silver jewelry. The exceptions are inexpensive, but stylish earrings – you can give them to your beloved daughter for her birthday.

Pet. 

A puppy or kitten is a welcome gift for any child, but it is worth giving it only after agreement with the birthday girl's parents. A pet requires constant care and a lot of responsibility.

Cloth. 

If you do not know the child very closely and do not understand children's fashion, you should not give a girl clothes for 9 years. There is a high probability that you will be mistaken with the size, style or taste of the birthday girl. Sometimes even parents can buy a thing that a young fashionista will not like.

Expensive gadgets. 

It is too early for a 9-year-old girl to buy a laptop, smartphone or tablet of the latest model – it is likely that the baby will lose or break an expensive little thing. It is better to limit yourself to functional, but inexpensive models – in stores you can find phones and tablets designed specifically for children.

A gift with a hint. 

An impressionable girl will be upset if you give her a remedy for getting rid of acne. Girls are very sensitive about their appearance, and they do not like it when others notice their shortcomings. A girl should buy such things herself or with her mother.

School supplies. 

Notebooks and textbooks, pencil cases, pens and pencils are not at all what a 9-year-old girl wants to receive as a gift. Such things and objects should be bought when the summer comes to an end, and something else should be given for a birthday.
Conclusion
Nine years is a relatively calm age. The girl has already adapted at school, and there is still time before the exciting teenage period. However, deciding what to give a 9-year-old girl for her birthday can be difficult.
Show your imagination, take into account the desires of the girl – and you will definitely succeed.