Choosing gifts and giving them to close people is a responsible and pleasant occupation for both the giver and the recipient. Especially when it comes to children.
It is difficult to choose what to give a boy for 9 years – he is no longer quite a child, but not yet an adult guy. However, it is possible – the main thing is to show imagination and devote enough time to choosing. The older the child, the more difficult it is to choose a good gift for him.
The kid will be happy with the usual educational toy, while the 9-year-old birthday boy will not be surprised by this.
The best ideas for what to give a boy for 9 years:
TOP 78 ideas What you can give a boy for 9 years
3D puzzle is a game that trains fine motor skills, develops imagination and teaches a child to be attentive.

Collectible model of your favorite car brand.

Table hockey.

Aerofootball.

Board game – "Evolution", "Alias", "Jenga", "Agricola", "Battleship" and others.

Toy railway.

Basketball hoop in the children's room.

Wall mounted projector that displays images and mini movies.

Apparatus for making homemade popcorn or cotton candy.

Models for creating a farm, a fortress, a birdhouse or a wooden house.

Walkie-talkie – so that the boy can talk with his friends at a distance.

Roller or regular skates.

Cross-country skiing or alpine skiing with sticks.

Multifunctional selfie stick or monopod.

Set for self-creation of a flip-flop portrait.

Scooter – regular or snow.

Skate or longboard.

Snowboard.

An electric scooter or gyro scooter is a street vehicle that runs on electricity.

Diving set.

Glowing map of the starry sky.

Boxing gloves and punching bag.

Aqua farm – an aquarium with a fish on which a small tree grows. You feed the fish, the plant feeds on its waste and saturates the water with oxygen.

Stylish youth bag with the image of the favorite birthday hero.

Backpack with solar panel.

An electronic kit with which a young engineer can assemble a radio receiver, a bell or other similar things.

A large encyclopedia dedicated to history, physics, chemistry, astronomy or any hobby of a 9 year old boy.

home planetarium.

Night light projector of the starry sky.

Magnetic darts set.

Children's metal detector.

A set for wood burning, sawing with a jigsaw, creating engravings and stained glass.

Robot transformer. It's good if it's the birthday boy's favorite hero – Batman, Spider-Man, Iron Man or Captain America.

A game console is a good gift for a 9-year-old boy from his parents.

Computer mouse original form.

Backlit gaming keyboard or laser keyboard.

Joystick or game steering wheel.

New popular game for console or computer.

Virtual reality glasses.

Football, volleyball or basketball of good quality.

Interior map of the world.

E-book.

Jumpers – a projectile that is attached to the legs, you can walk, run or jump on it.

A children's microscope or spyglass is a gift for an inquisitive boy.

Alarm clock with a joke – jumping, running away, flying away, puzzle alarm clock.

3D pen with modern LCD display.

Portable music speaker.

Children's video camera with a bright design, simple interface and large buttons.

A portable charger for gadgets is the best gift for a boy who uses modern technology.

Wireless headphones.

MP-3 player in original design.

Sensory or musical gloves.

Kimono (for those interested in martial arts).

Leather case and other smartphone accessories.

Instant camera.

Monster truck.

Children's netbook with a touch screen and all the features of an "adult" laptop.

Sound system for smartphone.

New mobile phone.

Table lamp made of wood.

Lava lamp or electronic firefly in a jar.

Sports bow or crossbow model.

A book-cache or a special safe with a lock.

Thermal mug with changing pictures.

Aircraft model set.

A balance board is an unusual gift, a device for training a sense of balance.

Fingerboard – a skateboard for fingers.

A comfortable chair-chair on wheels for studying and relaxing (especially if the boy spends a lot of time at the computer).

Children's meteorological station.

Electronic lightsaber.

Light tablet for drawing.

Aeroball with a gate.

Antigravity machine.

A kit for sculpting or creating sculptures.

Wireless microphone for karaoke.

A magnetic maze is a game that involves moving a projectile from one point to another.

Magic ball of predictions.

Candy machine.
The best gifts for a boy for 9 years from relatives
At such a young age, every child is looking forward to their holiday, as well as gifts from relatives and friends. That is why you should approach the choice of a presentation with all responsibility.
Ideas for what to give a boy for 9 years:
Bicycle and a set of protective equipment. A bicycle is a means of transportation that will never lose its popularity among children, teenagers and adults.
If a boy can't ride a bike yet, 9 years old is a great age to learn. A bicycle can be given not only by parents, it is also a great gift for a grandson or nephew.
Wrist smart watch. Great gift for a 9 year old boy. Of course, you should not buy expensive models – you can pick up budget children's options that look exactly the same as adults.
With their help, the birthday boy can not only keep track of time, but also receive calls and messages.
Interactive globe. What a great gift idea for the boy who has everything. With the help of this subject, the child will be able to study geography and independently mark the places he has been or wants to visit.
The globe can not only show, but also tell various interesting facts about the countries and peoples that inhabit our planet. Such a thing will definitely surprise the birthday boy.
A modern gift for a boy of 9 years on the DR
Modern children learn to interact with technology much earlier. It is an integral part of life, from which there is no escape.
If a boy shows interest in technology and a variety of technological toys, support his desire and choose a cool gift for a 9-year-old boy:
The tablet. A great idea that you can give your beloved son for 9 years. It can be both an entertaining and a developing present – a tablet.
But not an expensive option, but a children's one – usually such models contain not only games, but also various training programs. The gadget will help the birthday boy develop his horizons and intellectual abilities.
Radio control toy. A radio-controlled car or a boat is a wonderful gift for a 9-year-old son, as well as not just a toy, but a thing for training coordination of movements and spatial perception.
While playing with a radio-controlled apparatus, the boy will learn how to handle equipment and think through his actions.
Quadcopter. Every nine-year-old boy dreams of a quadcopter or drone, which is why it is worth giving this wonderful gift to a child for 9 years. With this toy, the boy will be able to control his own flying vehicle, as well as shoot videos from a bird's eye view.
What to give a boy for 9 years inexpensively
You can choose gifts for children for 9 years and within a limited budget. If there are not so many funds, this does not mean that the child will be left without a gift. There are several things that are quite inexpensive, but are worthy presents for any child. Ideas for what gift to give a boy for 9 years to be inexpensive:
Interesting book. Today's children read very little. If you want to instill in your child a love of reading, you need to choose a special book. It can be a series of books about Harry Potter, Stevenson's Treasure Island, Kipling's The Jungle Book and other works.
Be guided by what genre the boy likes – usually science fiction, detective, adventure.
Puzzle. For example, the Rubik's cube, the flywheel of time, the perplexus ball and other interesting puzzle gifts.
A gift especially for those boys who like to train their minds and solve complex puzzles. They are inexpensive, but arouse genuine interest in any boy with an inquisitive mind.
Colorful kite. A good and inexpensive gift for a 9 year old boy's birthday. Designed for active outdoor games – you can go for a walk with the whole family or let the birthday boy go with friends.
Other useful gifts for active pastime: a flying disc, a plate or a frisbee.
Original gifts for a boy on his 9th birthday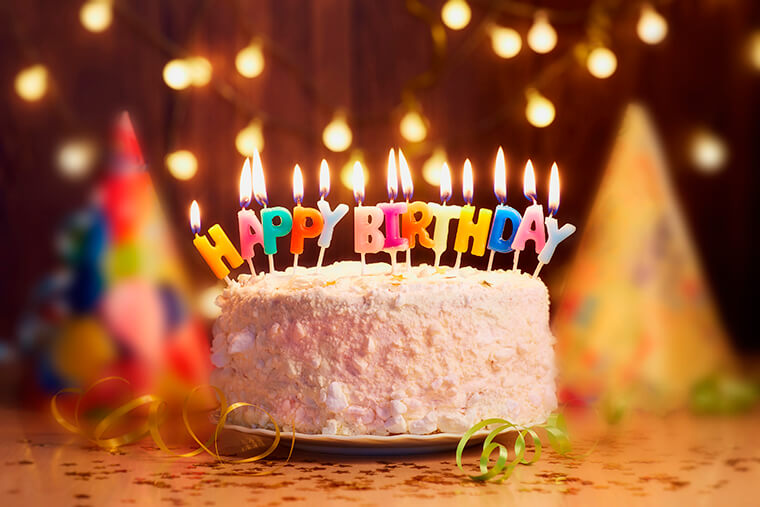 What to give a 9 year old boy for his birthday? Cars and other toys are commonplace gifts that most modern children have.
If you want to make the holiday special, give your child something original, for example:
Ant farm. A perfect gift for a boy who is interested in biology and how our world works. Ant farm – a glass aquarium filled with a special gel in which ants live. The boy will spend a lot of time watching the life of these amazing insects.
T-shirt with equalizer. A stylish and original thing for a 9-year-old boy is a T-shirt that glows to the beat of the music. It contains an electronic panel, and the control unit is most often hidden in a small pocket. With it, you can adjust the sensitivity of the equalizer. The gift is suitable for attending a friendly party, holidays and any event where there is music.
Robot pet. Recently, the so-called interactive toys have become popular – they are in demand among both children and adults. It can be a robot in the form of some animal or dinosaur, or Furby is a cute eared creature with soft fur and big eyes. Such toys can talk, dance, blink and even sing along to their owner.
Other original gift ideas for 9 years old:
luminous headphones or laces – an inexpensive gift for a 9-year-old boy;

electronic piggy bank in the form of a safe;

snow blaster;

bluetooth cap with speakers that works with a smartphone;

glasses with a video camera – allow you to shoot video and record it on the built-in memory card.
A few more gift ideas for a 9 year old boy
Different children prefer different surprises. Giving a boy his favorite toy for 9 years is a good idea, but even better if this toy is useful.
A list of what you can give for 9 years to a boy who is interested in any type of activity and wants to develop in this direction:
a young master can buy a repairman's kit with real tools;

for a sports child, buy a Swedish wall or a home complex with rings, horizontal bars and other shells;

if a child is interested in science, give him a crystal growing kit or a mini-laboratory for DR – a gadget that will draw the attention of the birthday boy to chemistry and fun experiments;

musical instrument – a birthday present for a 9-year-old boy who is interested in music;

if a boy at the age of 9 is a creative person, give him a home theater – perhaps in the future the birthday boy will become an actor or director.
DIY gifts for a 9 year old boy
Not only parents and relatives, but also classmates, as well as older or younger brothers and sisters, can make a gift to a boy for 9 years.
In this case, it is not necessary to spend big money – you can give a gift made by yourself.
Chocolate postcard. 

Kids can draw a congratulatory picture for a 9-year-old boy or make a card out of chocolate. You can enlist the help of parents and create a beautiful composition of chocolates and bars.

Sweet design. 

If the birthday boy loves sweets, please him with a self-made edible marmalade design. You can make an animal, a car or an airplane – for this you will need toothpicks, voluminous gummy candies and a sketch of a design drawing.

Toy cars. 

An original do-it-yourself gift for an older or younger brother – toy racing cars made from crayons. To create a gift, you need to melt the crayons in a water bath, pour into pre-prepared forms and leave to harden in the refrigerator.

Toy lamp. 

Such a gift can make dad. For this craft, you will need an inexpensive lamp and small toys that the birthday boy no longer plays with. The lampshade is removed from the lamp, the cartridge is pasted over with masking tape (which must be removed before applying paint). The figurines are assembled into a single composition, covered with a primer and golden paint. Then a lampshade is put on the workpiece – the lamp is ready.
Tips: How to choose a gift for a boy for 9 years
Nine years is an age that has its own characteristics, and they should be taken into account when choosing a present.
By following these tips, you will make your child's birthday unforgettable:
When choosing a gift, rely on the tastes of the boy. Each child is individual – the birthday boy has his own preferences, hobbies and hobbies. Consider what the child likes, what he dreams of and what plans he wants to realize. If you make a gift, considering the wishes of the boy, you will hit the target, and the child will be happy.

Another successful presentation option is a thing that will contribute to the creative, intellectual and physical development of the birthday person. At the age of 9, the boy grows and learns the world, his mental activity is trained, activity increases – it will be useful for him to develop new skills.

Listen to the child – most likely, he will tell you what he wants to get for his birthday. If you are preparing a gift for a nephew, a distant relative or the son of your friends, ask the parents about the boy's preferences – they know their child best.

If you are choosing a gift for a classmate or friend, try pairing with other classmates. If the gift is collective, you will be able to present a more serious thing. For example, it is better to buy a 9-year-old boy a large 3D construction kit than a lot of puzzles.

What to give your son for 9 years? It happens that a child has everything, and he does not need anything. If your son is 9 years old, show him some attention – spend this birthday together, go to an entertainment center or a children's park, give the child an experience. Often children who have everything really need the love and attention of their parents.

Many children want to have a pet, but parents do not know whether it is worth giving a child such a responsible gift for his birthday. At the age of 9, the boy is already ready to take care of someone, the main thing is to immediately decide who will take care of the small animal. You can give not only a cat or a dog, but also a hamster, rat, domestic rabbit, chinchilla or fish.
What is better not to give a boy 9 years old for his birthday
A huge number of goods are sold in stores and children's supermarkets – but many of them are not suitable for a birthday present for a 9-year-old boy.
When choosing a gift, refrain from buying the following things:
Money. 

Most likely, the child will spend the donated amount on unnecessary things – at this age, children tend to make rash spending. Therefore, you should think several times whether it is worth giving a child money for 9 years.

Gifts for adults. 

At the age of 9, a boy may look serious and independent, but inside he remains a visionary and a dreamer who believes in miracles. Do not rush to end the childhood of the birthday boy, do not give him gifts for adults – for example, a wallet, an umbrella or a belt.

Gifts for kids. 

It will be unpleasant for a child at 9 years old to receive a banal toy for small children, a book of children's fairy tales, cute pink pajamas and other similar presents. The gift you choose must be age appropriate.

Clothing and footwear. 

At this age, children have their own taste, they like to choose their own wardrobe. There is also a chance that you will not guess with the color, style, company or size.

Stationery and other school supplies. 

Such things are mandatory for purchase in any case, so you should not tie their purchase to the birthday of the birthday man. The boy may think that you are saving on a real gift.

Dear technology. 

Children understand gadgets as well as adults, and, of course, many of them want to get a brand new smartphone or tablet as a gift. But do not rush to buy expensive and sophisticated equipment for your child, he can easily lose or break the gadget. You can buy not very expensive, but functional model.

Children's or adult cosmetics. 

Having received a shower gel, soap, shampoo or a set of washcloths as a gift, a boy may get upset. Even a little man should not be given such everyday items – he expects you to give him something special for his birthday.
Conclusion
A nine-year-old boy is a child who is just learning to be an adult.
When thinking about what to give a child for 9 years to a boy, remember that a gift should help him decide on a hobby, develop his craving for knowledge, as well as physical, mental or creative abilities.
The main thing is to approach the choice of a gift responsibly and show the birthday man all your love and care.