The New Year is a holiday that both adults and children expect with bated breath. And if moms and dads associate the onset of a new calendar period with aspirations for a better future, then children want one thing – entertainment, fun and, of course, gifts.
Parents, who have already plunged headlong into New Year's Eve chores, also have to think about what to give their children for the New Year. Today, let's take a look at some useful ideas that will make life easier during the holiday season.
TOP 152 ideas What to give a child for the New Year
Tent (Princesses, Cars…).
Indian wigwam.
Wings of Batman.
Pack of rubber toys.
Cookies with good New Year's predictions.
A set of wooden toys for the Christmas tree – blanks for hand painting.
Night light projector of the starry sky.
Plush toy-night light is a soft lamp made in the shape of a cute animal.
Electronic firefly or butterfly in a jar.
Home mini planetarium.
Figurine in a glass ball (snow ball).
Snow thrower, snow blaster or snow crossbow – devices for sculpting and throwing snowballs.
Set for creating artificial snow.
Snow castle kit.
Piggy bank in the form of a symbol of the coming year.
Sand painting kit.
Drawing tablet with water.
Coloring books for Christmas.
Encyclopedia dedicated to the child's favorite hobby.
World map, big colorful atlas or globe.
Painting by numbers with acrylic paints included.
A cup in a themed knitted case or a snowman mug that changes color depending on the temperature
Puzzle game (Rubik's cube, perplexus ball and others).
Wooden, metal or magnetic constructor.
A large puzzle with the image of the child's favorite characters (or Santa Claus and the Snow Maiden).
3D pen – with the help of this thing, the child can draw in the air, inventing different three-dimensional shapes.
Original children's watch in the child's favorite color.
Wooden lacing toy in the form of a Christmas tree.
A board game for the company (for example, "Scrabble", "Associations", "Activity", children's "Monopoly").
Twister.
Toy railway.
Carnival costume of the child's favorite hero.
Toys for puppet or finger theater.
A set for modeling from polymer clay, ball plasticine or space sand.
Suitcase of a young doctor, veterinarian or hairdresser.
A set of detective or magician.
Set for self-creation of soap, candles, appliqué, soft toys, etc.
Cash register, as well as a cart with products for games in the store.
Roombox (room designer) with lighting and music.
Set for creativity, consisting of beads, beads, sequins, buttons.
Children's potter's wheel or loom.
A set of a young chemist for growing crystals and other experiments.
Microscope with starter kit.
Spyglass, telescope or binoculars.
Jumper toy.
Dance mat.
Children's developing tablet.
A slide projector with which the child can watch the most favorite fairy tales at home, as if in a real cinema.
An interactive toy is a robot that moves independently and communicates with its owner.
An interactive pet is a cat, dog, mouse or bird in a cage.
Children's radio or player.
On-ear headphones with backlight.
Winter warm headphones – bright for a girl, classic colors for a boy.
A collection of works by Russian writers dedicated to winter, the New Year, Santa Claus and the Snow Maiden.
Singing book with beautiful pictures and New Year's fairy tales.
A set for self-growing a plant – for example, blue spruce.
Pouffe with soft filler in the children's room.
Play tent, regular or combined with a tunnel with a pool for balls.
Convenient backpack or handbag.
Warm mittens or scarf.
Bluetooth hat with headset included.
Sensory gloves with which you can use your smartphone even in the cold.
Luminous laces or sneakers with LED lighting.
Toy kitchen module with stove, oven and utensils.
A set of toy tools in a case for a young master.
Magnetic easel or drawing board.
Toy weapon (automatic, pistol or rifle with light and music).
Children's sewing machine.
Ant farm (formicarium) – a container filled with a special gel or sand. Ants live in it – the child will be able to observe everything that happens inside the insect family.
Xylophone, drum, harmonica or instruments for older children – guitar, synthesizer.
Colorful kaleidoscope.
A car, a bus, a crane or a tank for a boy, a princess carriage for a girl.
A radio-controlled toy – a car for a boy or a flying fairy for a girl.
Sports wall in the room.
Badminton or darts set.
Home range.
Hoop, jump rope or children's basketball hoop.
Ice skates with head, elbow and knee protection.
Children's ATV.
Sled.
Ledyanka or tubing (cheesecake) for skiing on snow slides.
Snowmobile, electric car or other modern children's transport.
Skis complete with special boots.
Children's bike – three-wheeled or two-wheeled (depending on the age of the child).
Kick scooter.
Skateboard or rc scooter.
A set for shooting a cartoon using an application on a mobile phone.
A new phone or accessories for it – a flash drive, a case, a selfie stick.
Modern player.
An e-book with a large library inside.
Game console or accessories for it – steering wheel, joystick, camera.
Helmet or virtual reality glasses.
Instant camera.
A mini-factory with which you can make real popsicles at home.
Popcorn or cotton candy machine.
Table football, basketball or hockey.
Flying saucer, boomerang or kite.
Aqua farm – a closed ecosystem with a fish and a plant, a self-cleaning aquarium that grows crops.
Set of stickers.
Figurines of farm animals.
Monster dolls.
Toy bus.
Wooden doll house.
A set of figurines of wild animals.
Big toy panda.
Clock in the form of a magic castle.
Car models.
A set of soldiers.
Toy dragon.
Rubber dinosaur.
Toy ambulance set.
Inflatable sandbox.
Toy football stadium.
Set of figures of medieval knights.
Children's tent.
Bratz dolls.
Set for creativity from clay.
Children's cubes.
Toy kitchen.
Baby doll.
An easel or teaching board.
Figurine of your favorite character: Darth Vader, minions, Spider-Man.
Fairy Winx.
Plastic pony.
Young perfumer's set.
Toy set for a young electrician.
Night lamp "Starry sky"
Set for Sea Battle.
A set of paints for drawing.
Glowing bracelet.
Plush dog.
Development mat.
Plasticine.
Little maracas.
Large pack of markers.
Set for coloring ceramic toys.
Smart book for drawing with palms.
Street organ.
A set of children's transfer tattoos.
Miniature symphony orchestra.
Puzzle book.
Drum.
Children's tambourine.
Sound overhead projector.
Crystal growing kit.
Quartz watch.
Toy snow that does not melt in the apartment.
Children's player.
Table hockey.
Top.
A book of Christmas stories.
Domino.
Universal entertaining surprises
Generally speaking, children's gifts can be divided into three main categories: they are universal toys that almost any kid will like; gifts tailored to individual inclinations, as well as educational toys for kids.
What can be presented to children for the New Year as a souvenir, and what should be postponed until other holidays, is always decided by the parents themselves. If the New Year is not the most important holiday for you, then the purchase of a large gift can be postponed until another holiday date.
For example, a gift such as a smartphone can be presented to a child at the end of the school year or a birthday. In this case, on New Year's Eve, give your child something versatile and interesting.
Board games. Especially such a gift will be good for families with many children. Board games will keep your little ones entertained and will make brothers and sisters more friendly. The main thing in choosing a board game is to select it according to age.
Constructor. Although this is a universal gift, it is still worth paying attention to the preferences of the baby. Dreamy kids will enjoy building a fairy-tale house, attentive young "nerds" will like to collect puzzles. Well, children with a well-defined penchant for technical toys will like to design an airplane, train or ship. And, of course, almost any kid will love the classic Lego set.
Sets of young scientists. Little children are interested in the world around them, and therefore such a gift will appeal to almost any child. Give your child a microscope or telescope, a set of minerals, or a kit for a young chemist.
Cosmetic set. This gift is perfect for a girl of any age. After all, every little lady is a young princess who wants to take care of herself from a young age. The main thing is to choose the right set. It must be of high quality, as children's or teenage skin is very delicate. It easily causes inflammation and allergies. Therefore, choosing a cosmetic set, you should not save.
Educational toys
As for this category of goods, such a gift is best presented to young children. They will be both interesting for the child and useful for its development.
It can be a special soft cube, a pyramid, a labyrinth or a game for the development of logic.
Christmas Gifts for Teenagers and Older Children
To make New Year's Eve unforgettable for your growing child, give him high-quality headphones with an excellent design. Teenagers especially love to listen to music. Do not forget about such a model as wireless headphones.
For young people and young ladies, design plays an important role. So take a look at the stylish model that attracts attention.
What other gift can be given to an older child? If the child is sociable and loves noisy companies, a game console is ideal as a gift. After all, you can play the console both alone and in the company of friends.
Another plus of this presentation is the variety of games. You can choose programs for every taste and age. It often happens that the parents themselves will not mind playing with a child with a joystick in their hands.
sports gifts
The easiest way to pick up a present for those parents whose child goes in for sports. If your child goes, for example, to the hockey section, you can please him with a new stick.
If we are talking about football, give a quality ball or boots. And a fashionable hoverboard will become a universal gift for active children.
However, this gift option is also suitable for those who are just planning to introduce their child to sports. Why not use the New Year as an occasion for this?
Let " Santa Claus" in your person present a gift in the form of skis or a snowboard. Or you can give new skates.
In a word, any gift that can be tried immediately, without waiting for the warm season.
Creator's Kit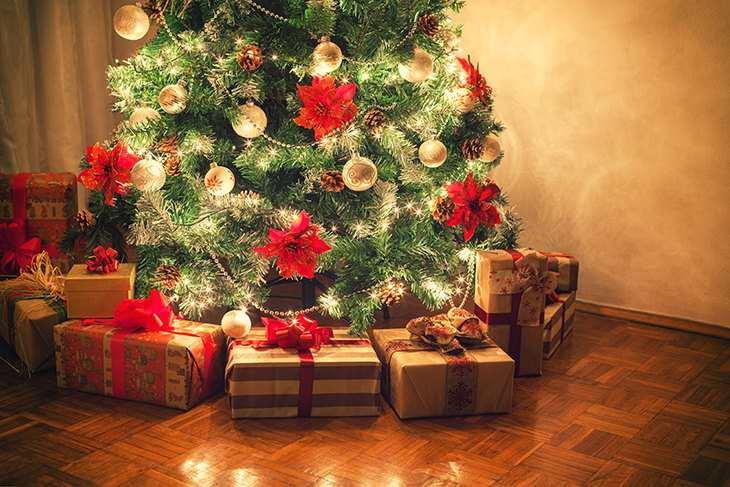 A gift for children for the new year should correspond to their interests. But what if there are none yet? "He doesn't need anything," the parents shake their heads. But it may happen that the child himself still does not understand himself well, and he just needs to be pushed in the right direction.
Carefully examine the leisure of your child. Does he have any hobbies? Or maybe the kid in his heart wants to draw, but that's bad luck – he doesn't do it very well with cheap pencils from Auchan?
Below are a few gift options that you can give to young creative people.
Pastel drawing set.
Large coloring book and gouache set.
Set for embroidery, drawing pictures with threads, sewing toys.
Wood burning kit.
Set for making baubles and Japanese bracelets.
Inexpensive gifts for children for the New Year
Let's take a look at a few gift ideas that you can get by on a tight budget.
Funny winter hat with animal ears.
Sticker book.
For girls – beads, elastic bands, beautiful headbands.
Modeling dough.
Kaleidoscope.
Beautiful baby mug.
Soap making set.
Children's laptop.
How to make an inexpensive gift memorable
In low-income families, a large Christmas tree is often changed to an ordinary twig of a tree, and large gifts – to various little things. But this does not mean that you have to give up the holiday. You can buy a gift for a child on a limited budget. In addition, the price of a presentation is not such an important indicator. If you correctly beat his presentation, then the child will remember this New Year for a long time!
Resourceful parents can take their child to the nearest park. The plan is as follows: while mom is having fun with a child in snowballs or sculpting a snowman, dad leaves "on business."
Without hesitation, he begins to arrange a mysterious atmosphere: scatter colored confetti over the snow, tie bright pointers to trees, hang bright balls on the branches, print large footprints in the snow.
All this should lead the child to the gift. The main thing is not to go too deep into the park. The intrigue may not last long.
Miracles – went for a walk, and then Santa Claus left his traces. Which, moreover, will lead to a gift. Be sure: the child will remember the atmosphere of a fairy tale for a lifetime.
How to find out what the child wants and how to choose what to give for the New Year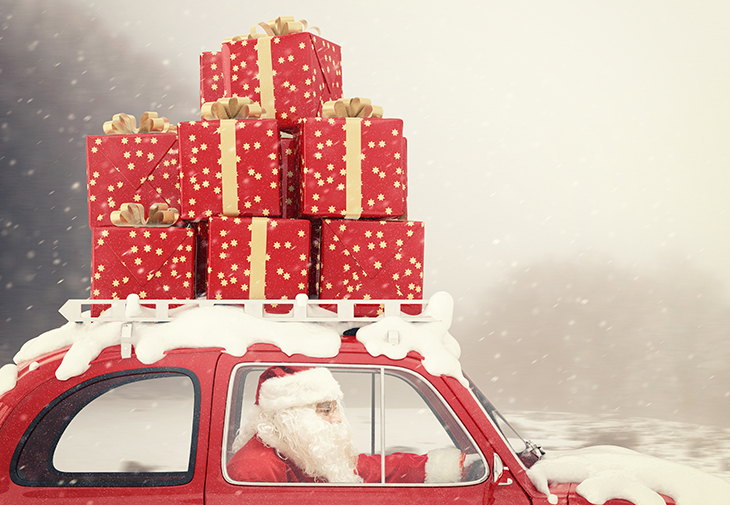 To give children a really good and pleasant gift for the New Year, it's a good idea to first find out the preferences of the baby.
This can be done using several methods.
One of the most popular ways is to ask your child to write a letter to Santa Claus. The child independently and without external pressure will compose a message to the beloved fairy-tale character. So here there is no doubt about the frankness of the baby.
Another interesting tradition that our grandmothers used was to ask the child to tell the titmouse about their desires. Often, small cute birds fly up to the window. Tell the baby: "Do you know that all the titmouses tell Santa Claus about the desires of children? Let's tell the titmouse what you want for the New Year. And she will definitely pass it on to Santa Claus and the Snow Maiden."
You can just go with your child on the eve of the holiday to a large toy store. As a rule, after such a promenade, the issue of preparing gifts disappears by itself.
Have a special New Year's Eve game. Let you play the role of Santa Claus. And let the child take some toy – a bunny or a bear. "Santa Claus" should ask him: "What would you like to get (Bunny) for the New Year?"
Some parents, especially those children who no longer believe in fairy tales, ask about preferences directly. This option is also acceptable.
After all, for every child, the most important thing is a good festive atmosphere, when the whole family sits down at the festive table.
And, of course, all the guys want to hear how the gift wrapping rustles under the Christmas tree.
What is better not to give children for the New Year
It also happens that mom and dad do not live up to the expectations of the child. Then the New Year brings some trouble. Let's take a look at some of these gift ideas.
Clothing and footwear. New Year is a magical time in which you want a holiday. And it is unlikely that kids dream of their parents giving them new shoes or a jacket. Even if finances are very limited, it is better to present something cheaper instead of such a gift, but with a festive accent. An exception in this case can only be interesting children's clothing, which depicts your favorite cartoon characters.
Pets. This is a very responsible step, and it is unlikely that a child will be serious during the New Year holidays. In addition, it is better to acquire a dog or a cat already when the child is psychologically mature for this. Otherwise, the parents themselves will have to mess with the animal.
Items that are out of season. You can, of course, give videos for the New Year. But while they lie in the corner, waiting for the summer, the child's desire to learn how to ski will burn out. Give things that you can immediately play with, try out.
Gifts that are dangerous. Don't buy things like pyro kits. Of course, the bully will enjoy watching the fireworks. But at any moment something can go wrong. You do not want to celebrate the New Year in the emergency room, do you?
Too many sweets. Of course, you can buy sweets for each gift, or add a traditional New Year's set of different goodies mixed with chocolate hares to the toy. But if there are too many sweets, the child cannot be forced to eat healthy food. In addition, too much sweet can hurt your teeth or stomach. So everything is good in moderation.
Educational gifts. Backpacks, notebooks, pencil cases – it is better to stock up on all these at ordinary times, and not before the holidays. The reason is the same: the baby wants to feel the New Year's atmosphere. And not be content with a boring gift like a pencil case, while classmates are given chic dolls or fancy toy cars.
Conclusion
So, the main thing in preparing for the New Year holidays is to show imagination and attentiveness. If the gift for the baby is interesting, then the meeting of the New Year in distant childhood will remain one of the warmest memories that will accompany him all his life.