If you are looking for what to give a girl for her birthday, then you have come to the right place.
Below you will find many ideas and lists of gifts that you can give your girlfriend on her birthday, as well as tips on what not to give.
TOP 93 ideas of what to give a girl for her birthday
Fireworks in honor of the holiday or the launch of Chinese lanterns.
Women's watch.
Fitness bracelet that counts steps, pulse and monitors the physical condition of the body.
Smart watch.
Spa certificate.
Phone case with a mirror that turns your smartphone into a pocket mirror.
Big soft toy.
A sushi set is a special dish made in Japanese style.
Solarium membership.
Bluetooth speaker with a protective housing that protects the device from dust and splashes.
Fresh flowers in a vacuum (arrangement in glass of natural roses and orchids).
Flowers in ice.
Modern gadget – tablet, mobile phone.
E-book with "liquid" ink.
Big basket with wine and sweets.
Beautiful jewelry – for example, earrings, a bracelet on the arm or shoulder.
A chain with a pendant in which your joint photo is hidden in miniature.
High quality designer headphones.
Expensive toilet water from the girl's favorite perfume shop.
3D lamp or lamp in the shape of a heart.
Soft women's dressing gown with personalized engraving on the back.
Stylish key holder in the shape of a money tree.
Fashionable sunglasses in a case.
Designer water bottle with juicer included.
Gorgeous lingerie from the girl's favorite boutique, or a certificate to buy from her (if you're in a relationship).
Fondue set.
Patterned bronze mirror on the table.
Aroma lamp and a set of essential oils.
Shelf for the bathroom, where you can put a glass of wine, a book or a tablet.
Magic ball of predictions for decision making.
Bag holder with Swarovski crystals.
Delicious cake with a portrait of the hero of the occasion.
Roomy urban backpack in the birthday girl's favorite color.
Original levitating photo frame with LED backlight.
Decorative fountain with illumination.
Aroma diffuser to create a romantic atmosphere in your home.
Bright bedding with original image or photo print.
Planetarium night light (starry sky projector) or night light with photographs.
Warm plaid with sleeves.
Gift set of real Belgian chocolate.
A musical instrument for a girl who is fond of music.
Pear chair or soft ottoman.
Board game ("Mafia", "Jenga", "Monopoly" or "Uno").
Neutral leather wallet.
A thermo mug or a small heated thermos.
Lunchbox with original design.
Shirt made of natural silk.
Gift set of the girl's favorite cosmetics.
Comb-straightener, hair dryer or professional styler for curling.
Exotic fruits in the original box.
Instant camera.
Brooch from a famous designer.
"Eternal" rose under a glass cap (as in the fairy tale "Beauty and the Beast").
Set for self-growing a plant.
A set of professional makeup tools.
Digital photo frame.
Desktop portable biofireplace.
A set of glowing glasses.
Breakfast table in bed.
Magnetic board for writing on the wall or refrigerator.
An aqua farm (an aquarium with a fish and a tree) is ideal if you are looking for unusual gifts for a girl.
Apparatus for manicure and pedicure complete with a set of nail polishes and decorations.
Trolley suitcase or handy travel bag.
USB heated slippers.
Selfie flash.
LED candle.
Set for self-creation of a flip-flop portrait.
Dream catcher – an amulet that protects against bad dreams and evil spirits during sleep.
Electronic piggy bank in the form of an ATM.
Electric brush for face care.
Eco alarm clock with a projector and sounds of nature.
Electric Toothbrush.
Wall florarium – an unusually beautiful composition of flowers and plants.
Warmer toy.
Set for needlework (embroidery, knitting, scrapbooking, weaving with beads).
An interactive pet is a small robot in the form of a cat, dog or other pet.
Hammock or yoga mat.
Picnic set complete with basket, soft blanket and reusable tableware.
Night sky map.
Relaxing massage foot bath.
Manual coffee machine.
Keychain with search function and backlight.
Smart pendant that can be worn around the neck or on the wrist.
Hair clip with precious inserts.
Virtual reality glasses.
Cocktail shaker.
Smoothie blender.
Crystal vase.
Apparatus for making cotton candy or popcorn at home.
Freezer.
The original mouse for a computer in the shape of a heart or decorated with rhinestones.
A digital pen that remembers and converts everything written into electronic form.
A portable printer that allows you to print photos anywhere.
What to give an original girl for 15, 16, 17 years
If you are faced with the task of choosing a present for a very young girl at the age of 15, 16, 17, you will have to sweat a lot. It should be something unusual, inexpensive and cool, but at the same time cute and not vulgar. These options could be:
Jewelry box or organizer .A good gift for a teenage girl. At this age, young ladies like to dress themselves up with all kinds of jewelry more than ever. Often their storage comes down to being on all sorts of surfaces in the house. Thus, your gift will greatly facilitate the life of households living on the same territory as the birthday girl, and will allow her not to lose her treasures, but to carefully store them in a specially designed place;
Bright beautiful umbrella. A practical and original gift for a girl. It can be a model from a fashion boutique or a 3D print option. If you want, you can add your own image to your loved one's birthday gift – such an individual umbrella can be ordered from companies that print on mugs, magnets and T-shirts.
A cycle of novels by the girl's favorite writer . When arguing what is better to give a girl for her birthday, remember that all girls love romance. If your sweetheart loves to read, give her a collection of works by her favorite writer – it will be a useful and romantic gift for her beloved. You may be able to buy a collector's edition of the book or an autographed edition of the book.
What else can you give a girl for 15-17 years ? Pay attention to the following original gifts for a girl:
Beautiful music box.
Sweatshirt with an unusual print.
Notebook with lock.
Photoplaid.
A set of cool anti-stress pillows.
What to give your girlfriend for her birthday for 18 years, 19-20 years, 21, 22, 23, 24 years
18, 19, 20, 21, 22, 23, 24 years old – this is the age when a young lady especially needs self-development, but at the same time she is not averse to breaking away to the fullest with friends. The following presents will be able to satisfy these conflicting needs of the birthday girl:
Ringlet . For the birthday of your beloved girl 18-24 years old, you can give a gold or silver ring. Many girls love precious jewelry – most likely, your beloved will be happy with such a gift. Of course, the ring does not have to be an engagement ring, but if you are in a serious relationship, it will be a wonderful gift.
Portrait of a birthday girl . If you want to present something unusual to the hero of the occasion, you should remember that it is better to give the girl a memorable present for her birthday. The category of such things includes portraits, which modern artists can draw from one photo of the birthday girl;
A site where a girl will blog or share creativity .It's a good idea what you can give a girl for her 18th birthday from a guy who knows a little about programming. Today, only the lazy does not want to become a blogger. If your chosen one is also among those who want it, then it is worth giving her this opportunity. Perhaps your present will be the starting point for great popularity. And if a girl is a creative person and creates beauty, the site will become an excellent platform for selling her creations;
Quality camera . Thinking about what to give your girlfriend for her birthday, take a closer look at the present in the form of an expensive camera. You can use this device for yourself or, if you wish, develop in the presented direction and become a true professional in the future. Whatever path the hero of the occasion chooses, the camera will in any case find application in her hands.
Other gift ideas for girls :
Funny kigurumi (pajamas in the form of an animal).
Long pillow with your photos (a long pillow that can be hugged).
Keychain made of titanium in the shape of a heart.
Acrylic organizer for cosmetics.
Personalized handmade wine glass.
What original to give a girl for 25 years
An anniversary of a quarter of a century marks the growing up and preference for more practical things. Given the characteristics of the age in question, we recommend paying attention to such gifts as:
Certificate for visiting the fitness club . Puzzling over what you can give a girl for her birthday, remember if your missus has recently expressed a desire to tighten her shape and start leading a healthy lifestyle. If such conversations pop up in your memory, feel free to purchase a subscription to the gym. True, at the same time it is worth considering whether the girl will equate such a gift with a hint about her unattractive appearance. If such character traits were not noticed behind her, buy a subscription, taking into account the temporary possibilities of the birthday girl;
Shopping . Perhaps the simplest option is to give the hero of the occasion the opportunity to go shopping and buy whatever you want without thinking about money. Remember that a young girl will be pleased if her donor shares such a pastime with her;
Famous brand accessories . Great gift for a girl's birthday. It can be shoes, a handbag, a hat, glasses and much more. Given the love of women for famous brands and showing off to friends, this present will definitely not go unappreciated;
Pet . If you decide what to give a girl an original for 25 years, it becomes impossible, pay attention to a win-win option – a pet. A cute puppy or kitten will cause children's delight and will become a true friend for the hero of the occasion for many years. At the same time, it is important to take a balanced approach to making a decision, assess the girl's ability to maintain and care for a living being, and also take into account the peculiarities of her health (if she is allergic to animal hair).
Other gift ideas for a girl for her 25th birthday :
Mirror with contour illumination.
A real rose, preserved and covered with a layer of gold.
Silver pendant.
Flip clock original form, for example, in the form of the Eiffel Tower.
Electronic butterfly in the bank.
Interesting gifts for a girl for 26, 27, 28, 29 years
If the question is "what to give your girlfriend for her birthday?" does not give rest and does not bring a proper answer, remember that by the age of 30, despite the practicality inherent in this age, women begin to miss romance. The following birthday gifts for a girl will help evoke positive emotions in a birthday girl:
Thai massage sessions . Representatives of the weaker sex at 26, 27, 28, 29 years old treat such gifts with admiration, because this is not only a great opportunity to enjoy the experienced hands of the master, but also to relax in a relaxing environment;
A star named after the hero of the occasion . A very nice gift for a girl. Women at 26, 26, 28, 29 years old, in a word, by the age of 30, become unusually sentimental. A star with her name is able to move a girl to tears and make her remember this incident for many more years;
Airbrushing on the car .Motorist girls will definitely appreciate such a gift, because everyone wants to decorate their vehicle, and this pleasure is not cheap;
Night tour on the roofs of houses . A birthday present for a girl can be an impressive experience. It's also a great idea for a birthday present for the girl who has everything. Let your beloved feel like a young girl again and visit places that are of special importance to her. Plan your route in advance to make the most of your time visiting the right locations.
Other birthday gift ideas for a girl at 26, 27, 28, 29 years old:
Washable map of the world for a travel lover.
Travel bag.
Gift set of cheeses.
GPS-navigator or video recorder (for autolady).
Luminous LED alarm clock with note board.
What to give a girl an unusual and cool for 30 years, 31, 32, 33 years
When a woman turns 30, 31, 32, 33 years old, she begins to look at romance and passion in a special way. For her, seeing and feeling love from a man becomes much more important than even the most expensive things. In this regard, the following presents are recommended to give to the representatives of the weaker sex on such dates:
Romantic night at the hotel . Look at the photos of all the hotels in your city and choose the most luxurious establishment based on them. It is necessary to agree that by your arrival the room was clean and there was champagne with fruit. In addition, it would be useful to take care of arranging lit candles around the room and purchasing a bouquet of flowers for your beloved;
Erotic game "Fanta" . The idea of ​​what to give a girl for other intimate and unusual. In fact, the principle of the game is similar to the traditional version, the only difference is that desires must be erotic in nature;
Declaration of love on a billboard . Such a step most girls, when they turn 30, 31, 32, 33 years old, would consider it the most romantic and noteworthy. It is advisable to pick up a billboard that the birthday girl will see directly from the window.
Other birthday gift ideas for 30-33 years old :
A set of collectible honey or jam with golden grains.
A set of scented candles and sachets.
Laptop or good quality laptop bag.
Exotic flower in a pot.
Convenient dressing table.
What to give a girl for her birthday inexpensively
Every man seeks to pamper his beloved and spares no time, no effort, no money for her. However, sometimes funds are so limited that you have to look for original gifts for a girl with low price tags.
If you are puzzling over what to give a girl for her birthday inexpensively, the following options can be considered suitable things:
Personalized phone case . Ordering this accessory today is not a problem, the main thing is to find someone who will do the job with the highest quality. With this case, your smartphone will look unique and stylish.
Shower Radio . An original gift for a musical girl. The desire to sing in the shower sometimes makes girls take a phone or radio with them, which can not be called safe at all. A waterproof device in this case will be a real salvation.
A gift for a feng shui girl . When choosing gifts for your loved one, pay attention to such an interesting idea. We are talking about all sorts of gizmos that can create a positive atmosphere in the house. The list of such elements includes figurines, stones, "wind music", decorative panels, etc.
Other inexpensive gift ideas :
Coffee mug with print.
Office hammock for legs under the desktop.
A set of spices for mulled wine – inexpensive, but tasteful.
A box of fortune cookies.
Tickets for the premiere of a new movie.
DIY gift for a girl
Attention is the main thing that a girl wants to receive on her birthday. A gift to a girl, made with care, will cost more than any money.
To surprise your beloved, you can present her with a hand-made thing.
flower in ice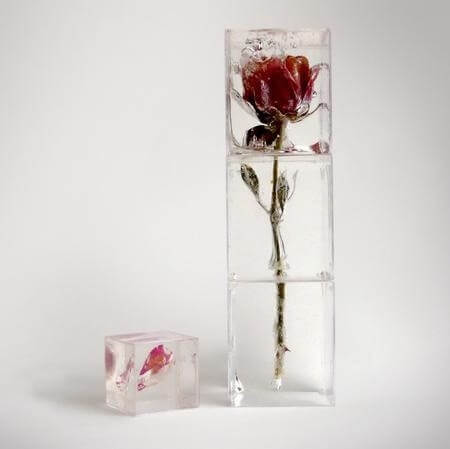 Even the most beautiful and expensive gifts for a girl cannot do without flowers that any romantic nature will like. However, such a gift can be made more original. To create a flower in ice, you will need:
a flower with a large bud, you can take a bright red rose;
narrow vase or plastic cup.
Making a rose is very easy – just put a fresh flower in a vase. While holding it, fill the container with water until the liquid completely covers the plant.
Place the workpiece in the freezer for several hours, and then remove the ice flower from the vase or glass. The main thing is to have time to give a flower before it melts.
DIY night lamp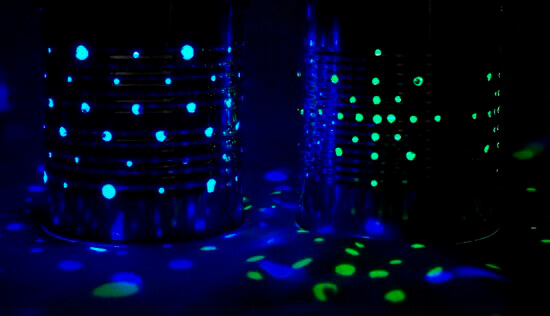 Another great idea of ​​what to give a girl for her birthday with your own hands. This simple but original lamp will appeal to romantic people who appreciate comfort. The night light is perfect for the bedroom. Materials you will need:
glass jar with a cylindrical lid;
thick foil;
scissors;
battery operated flashlight.
It is easy to make such an interesting gift for a girl – cut the foil to the height of the jar, make holes in it and put it inside with the included flashlight. A night light can be turned into a star projector by making holes in the foil in the shape of real constellations.
How to choose what to give a girl for her birthday
The best gift for a girl is one that is made with soul. The purchase of a presentation should be approached with all responsibility and guided by general recommendations that will help avoid mistakes. Tips on what to give a girl for her birthday and how to do it right:
Consider the tastes and preferences of the hero of the occasion. Don't forget about her hobbies too. If the presented characteristics are not yet very well known to you, give preference to universal presents;
Pay attention to the age category of the girl. Moreover, it is worth starting, first of all, from the psychological, rather than from the biological age;
Focus on the specifics of your relationship. In a long-term relationship, it is permissible to present even very personal things. If you're dating more recently, it's best to buy a more discreet, neutral gift;
Look at the freshness of the product, especially when it comes to treats, cosmetics, or flowers. Do not forget to ask about the duration of the warranty period and the possibility of a return-exchange. To avoid unpleasant surprises;
Give preference, first of all, to high-quality goods – appearance and volume should not be in the first place when choosing;
Observe the measure in terms of originality of the presentation. Remember that he should surprise, but not shock;
Take care of the appropriate design of the gift – wrap it beautifully, choose the right words and attach a cute postcard;
Be sure to complement the main present with flowers;
If you have serious doubts about the correct choice of this or that thing, seek support from other close people of your chosen one. Her parents or friends can be great helpers in such a situation.
What not to give a girl for her birthday
An original gift for your beloved girl, which will delight her eyes or come in handy in everyday life, is not at all easy. You can not please, but rather disappoint your beloved with the help of the following presents:
Items hinting at imperfections (scales, epilator, etc.);
"Gifts-excuses" (trinkets bought in the transition – mugs, ordinary key rings, figurines);
Money (demonstrate the indifference of the donor to the birthday man or the scarcity of fantasy, and also hint at the lack of financial resources of the hero of the occasion).
CONCLUSION
When choosing what to give your beloved for her birthday, remember that there is absolutely no need to buy an exceptionally expensive present. It is much more important to give the birthday girl pleasant emotions and warm memories. Even the most expensive earrings can be forgotten over time, but the impressions, for example, from a parachute jump will remain for life.