Wedding anniversary sounds great! No matter how many years people have lived together. This means that their feelings did not fade away, they had the wisdom and patience to maintain their relationship.
Therefore, the question of what to give parents for their wedding anniversary is very acute. After all, from this date everything began, including your life!
If you are on this page, then you know firsthand how difficult it is to please mom and dad at the same time. It is worthy to congratulate parents on a significant date – a task with an asterisk.
But nothing is impossible. Simple ways are not for us! Today you will find a huge number of presents, the existence of which was not even suspected.
Ready? Then they drove to choose cool gifts that will not leave anyone indifferent and are guaranteed to make a strong impression. Your parents deserve all the best!
TOP 58 ideas that you can give parents for a wedding anniversary
Pair fitness bracelets.

Original family box.

Water cooler.

Tandem bike.

Fan or air conditioner.

Electric samovar.

Dishwasher or washing machine.

Big beautiful rug.

Small household appliances for the kitchen (blender, food processor, electric meat grinder, toaster, etc.).

Men's and women's pajamas.

Large screen TV.

Rocket launcher.

Two beautiful coasters.

Cast iron tagine.

Pair of mittens or gloves.

Festive themed cake.

Aroma lamp and a set of basic essential oils.

Cutlery set.

Down comforter and pillows.

Graceful candlesticks.

Bonsai tree in miniature.

Fortune cookies.

Basket with exotic fruits.

Set of garden furniture.

Lampshade or sconce.

Pouffe in the corridor.

Wall key holder.

Set for making mulled wine.

Paired key rings with a search function.

A set of containers for spices or cereals.

Light alarm.

Decorative handmade candles.

Bath tray.

Two bicycles, for parents who welcome a healthy lifestyle.

Festive tablecloth and napkin works.

Indoor plant.

Two identical blankets made of natural wool.

Gift set of honey or jam.

Coffee machine.

Handmade soap.

A set of exotic spices.

Figure chocolate.

Salt lamp.

Steam cleaner or iron.

A set of pots or pans.

Aqua farm.

Cute house slippers.

Robot vacuum cleaner.

Nice new chandelier.

Crystal figurines of swans (as a symbol of love and fidelity).

Home weather station.

Set for growing plants.

Pair of bathrobes.

Picnic set.

Fireplace clock.

Paired thermo mugs or thermoses.

Large dining table.

Vase for fruit or sweets.
Original gifts
How difficult it is sometimes to choose a gift for loved ones. And when it comes to parents, the task is doubly complicated.
If you find it difficult to choose a gift for mom and dad on their wedding anniversary, pay attention to the following options.
Large umbrella for two. Not a bad idea what to give from a teenager. A distinctive feature of the umbrella is a large dome, under which two people will be comfortable and cozy.
Walking in the rain together is always romantic. They will stir up the feelings of parents, and the gift will give a feeling of security and comfort.
Aqua farm with corals at the bottom. A good option for a 35th anniversary gift, as the date is called a coral wedding. The present is a wonderful interior decoration that does not require special attention.
The thing is that the aqua farm is thought out to the smallest detail. Plants are planted on top, which feed on the waste products of fish, and their roots clean the walls of the aquarium. It turns out a closed ecosystem.
Desktop biofireplace. Take note of this idea if you are looking for what to give your parents for their 40th wedding anniversary. This is a solid date, which means that gifts should be appropriate. This is a portable model that can be installed anywhere – on a bedside table or desktop. To install it, you do not need to obtain a special permit and mount a chimney. Besides the fact that the fireplace creates a pleasant and cozy atmosphere in the house, the flame formed in it radiates heat.
Water ionizer. 25 years is a silver wedding, so a silver water purifier is a very suitable present. This is a special device designed to purify the liquid from harmful substances and saturate it with useful ions.
Such a gift certainly will not go unnoticed, as it will be useful every day.
Inexpensive Present Ideas
Do not despair if you do not have the opportunity to choose an expensive gift for your parents on your wedding anniversary. Believe me, the cost of your present does not play any role for them at all.
The main thing is that you did not forget about the holiday and took the time to congratulate them, showed attention, love, care. Choose any of the proposed options and you will definitely not go wrong.
Plaid with sleeves for two. A great general gift for parents on their wedding anniversary. Your mom and dad can sit comfortably on the couch, wrap themselves in a cozy blanket and enjoy the time spent together.
Everyone will go about their own business, while absolutely not interfering with each other. The blanket is also equipped with pockets for storing small things that should be at hand.
Mittens for lovers. Such an anniversary gift to parents will take them back to their youth, when their relationship was just beginning.
What could be more beautiful than feeling the warmth of the hands of your loved one on a frosty winter day. The set consists of three mittens, two of which are ordinary, and the third is a large "general" mitten with two holes for hands.
Do not hesitate, such a romantic gift will be appreciated.
Glass bell. Consider this idea if you don't know what to give your parents for their 15th wedding anniversary, as this anniversary is called crystal or glass. This is a beautiful, elegant, memorable, and most importantly, useful gift.
From time immemorial, this item has been endowed with magical properties.
It was believed that the melodic ringing of the bell was able to drive away evil spirits, protect from the evil eye, and attract well-being, health, and prosperity to the life of its owners.
Useful gift options
Stop puzzling over the question of what gift to give your parents on their wedding anniversary. Choose things that will be useful, and you definitely can't go wrong!
If you find it difficult to decide, take note of the following options.
Orthopedic mattress. A worthy option to give parents for their wedding anniversary. The value of this gift is difficult to overestimate.
The mattress maintains the natural S-shaped curve of the spine, improves blood circulation, relaxes well, and gives a feeling of comfort. And, as you know, good sleep is the key to health.
Massage chair. What a great gift idea to give your parents on their wedding anniversary. Without leaving home, your mom and dad will receive high-quality massages of several types: classic, restorative, deep, etc.
It will not be difficult to deal with the controls, and after using the chair, you get the feeling that you were at a session with an experienced massage therapist.
Dryer for vegetables or fruits . An interesting wedding anniversary gift for parents and a great surprise for real gardeners. With the help of a portable and compact dryer, it will not be difficult to keep the maximum benefit of the products. Thus, your parents will be able to provide themselves with a charge of vitamins in the winter.
Winter dishes made from dried vegetables will fill the kitchen with the unique aroma of summer, and fruits will evoke pleasant memories of summer days.
These products normalize the work of the gastrointestinal tract, strengthen the immune system, etc.
Commemorative gifts
When choosing gifts for parents for an anniversary, pay attention to those options that will be remembered for a long time.
These do not have to be expensive gifts, because you can please mom and dad on a budget. The main thing is to do everything from the heart and with a pure heart.
Family calendar. Use this idea if you don't know what to give your parents inexpensively for their wedding anniversary. This is a calendar in which all important family dates will be marked: birthdays, anniversaries, etc.
With such a present, your parents will not worry that they will miss someone's holiday, because you just have to look at the calendar and it will immediately become clear what important dates are planned in the near future.
Family tree. Another interesting option is what to give parents for a wedding anniversary to a child. Such a present does not need to be bought, it can be drawn!
To make the gift look more spectacular, you will need photos of all family members that will need to be attached to the branches of a tree. Don't forget to put the picture in a frame so that it will soon take the most honorable place in the house.
Family coat of arms. Do not rush to despair if there is no money for a gift to your parents. If you wish, having at least a little imagination, it will not be difficult to create a family coat of arms on your own!
Your creation will be able to decorate dishes, furniture and other items, so that they will turn into a family heirloom, passed down from generation to generation.
A couple more interesting ideas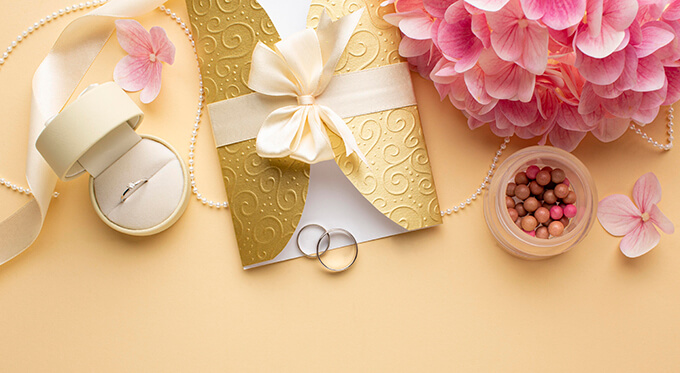 If you want to consider as many options as possible, you are doing the right thing. After all, your parents deserve all the best, including original presents.
Here are a few more ideas for you. Choose and hurry to please your loved ones!
Porcelain electric kettle . A great idea for a wedding anniversary gift for parents, especially if it is also an anniversary, for example, 20 years of marriage. This date is also called porcelain. Such a teapot will become an adornment of any kitchen, as it has a modern ergonomic design. It will daily remind your parents of your attention and care.
The teapot is made of environmentally friendly materials. This is an essential attribute for warm family gatherings.
Seed grower. If you care about the health of your loved ones, then this gift is the best solution for what to give for their wedding anniversary.
Sprouted seeds are the key to a healthy diet. They effectively reduce the level of cholesterol in the blood, which means that the risk of heart attack and other heart diseases is significantly reduced.
In addition, they regulate blood sugar levels, cleanse the body of toxins and toxins.
Mother-of-pearl bed linen.  30 years of marriage is called a pearl wedding. Please your parents on this occasion by giving them a beautiful set of bed linen.
It is desirable that it be made from natural materials, such as silk. It does not cause irritation, therefore it is suitable for people with hypersensitive skin, as well as those suffering from dermatological diseases.
In addition, this material gives a pleasant coolness in the hot season and warms when frosts rage outside.
Tourmaline shower head . The main advantage of this gift is the purification of tap water from chlorine and other harmful substances.
Outwardly, the watering can is no different from the usual one, but inside it there are tourmaline granules, which are responsible for cleaning and softening the water.
Such water helps to quickly and effectively cleanse the skin, restores its firmness and elasticity, cares for the hair, preventing it from becoming tangled, etc.
Adviсe
Choosing a gift for the anniversary of the parents is a very responsible matter.
After all, you need to please both mom and dad, make sure that the present evokes positive emotions in them, and is remembered for a long time.
To organize an unforgettable holiday for parents, you need to take into account many nuances, take into account the following points.
Usefulness

 . It is desirable that your gift is useful. It is good if both parents use it equally. If no ideas come to mind, you can directly ask the heroes of the occasion what they dream of, what present could brighten up or simplify their life.

Matching the name of the anniversary. 

If you want to really surprise your parents, choose gifts made from materials related to the name of the wedding. In the event that this fails, you can choose the packaging, the color of which will match the theme of the celebration.

Joint surprise

 . In order for the gift to make the greatest impression on the parents, you can cooperate with the next of kin. If you have a brother or sister, it will be easier to choose a present.

If "finances sing romances." 

 Do not be discouraged if you do not have money for an expensive gift. For parents, it doesn't matter at all how much money you spend on buying a present. The main thing is that you did not forget about the important date, showed your concern, paid attention to mom and dad. Therefore, you can safely create a gift with your own hands, often the value of such a surprise is much higher than the one bought in the store.

Don't miss out on fun surprises. 

 The wedding anniversary is a positive holiday, to emphasize this atmosphere, you can choose comic presentations. The main thing is that they do not offend the heroes of the occasion.

Don't repeat yourself. 

If you annually congratulate your parents on this significant date, try to surprise mom and dad with original gifts every time. It is advisable to write down what you have already given in order to make it easier for yourself in the future.

Tell the knick-knacks, "No." 

Forget about meaningless souvenirs, even if you have no money, choose a present among useful little things.

Consider the age and lifestyle of the parents. 

Do not give complex gadgets to elderly parents, it will not be easy for them to "make friends" with them. Stay-at-homes may not appreciate Nordic walking poles, and active people may not like rocking chairs, etc.

Packaging

 . Do not neglect the design of the presentation. Take care of beautiful, bright, festive paper. Decorate your surprise with an elegant bow.
What is better not to give
No one is immune from mistakes, sometimes people, solely from the best of intentions, choose not very successful gifts.
Parents, of course, will gladly and gratefully accept any gift from the hands of the child.
But in order for the surprise to bring them pleasure and pleasant emotions, and the holiday went off with a bang, try to avoid the following gifts.
Extreme Gifts

 . Your parents are unlikely to be delighted when they see a gift certificate for a parachute jump or a ride in an SUV. An exception is if the heroes of the occasion themselves are not averse to getting a dose of adrenaline.

Superstition. 

Now few people believe in omens, but if your parents are of the "old school", try not to give them piercing objects, handkerchiefs, pearls, etc.

Alcoholic drinks, tobacco products. 

These are not the gifts that will tell your loved ones about your care and attention. Moreover, in recent years, there are more and more fans of a healthy lifestyle in the world.

Goods for health. 

 If your parents are already in old age or they have some kind of health problems, you should not focus on this, especially on a holiday. Refuse to purchase medicines, medical devices, etc.

Poor quality items. 

If you do not have enough money for a solid gift, it is better to get by with a box of chocolates, a bouquet of flowers, rather than buying a cheap thing, the quality of which leaves much to be desired. It will soon break down, so it will not bring pleasant emotions to parents, rather, on the contrary, it will upset and disappoint.

Gift for one parent. 

Be sure to consider the interests of both parents. It is impossible to single out, for example, mom, and leave dad unattended. If you find it difficult to choose a common gift, make a group surprise, for example, a needlework basket, earrings for mom, fishing tackle, a watch for dad, etc.
Conclusion
The most valuable thing parents have is their children. Therefore, do not be afraid to invest in your present a piece of yourself, your soul. Try to decorate the gift with engraving, and if you have the opportunity to do something with your own hands, go for it! Feel free to show your love, attention. Make this important family holiday unforgettable. Everything is in your hands, the main thing is desire!